BlackRock joins ranks of US bitcoin ETF hopefuls
BlackRock filed paperwork with the SEC for a spot bitcoin ETF on Thursday amid turbulent conditions for cryptocurrencies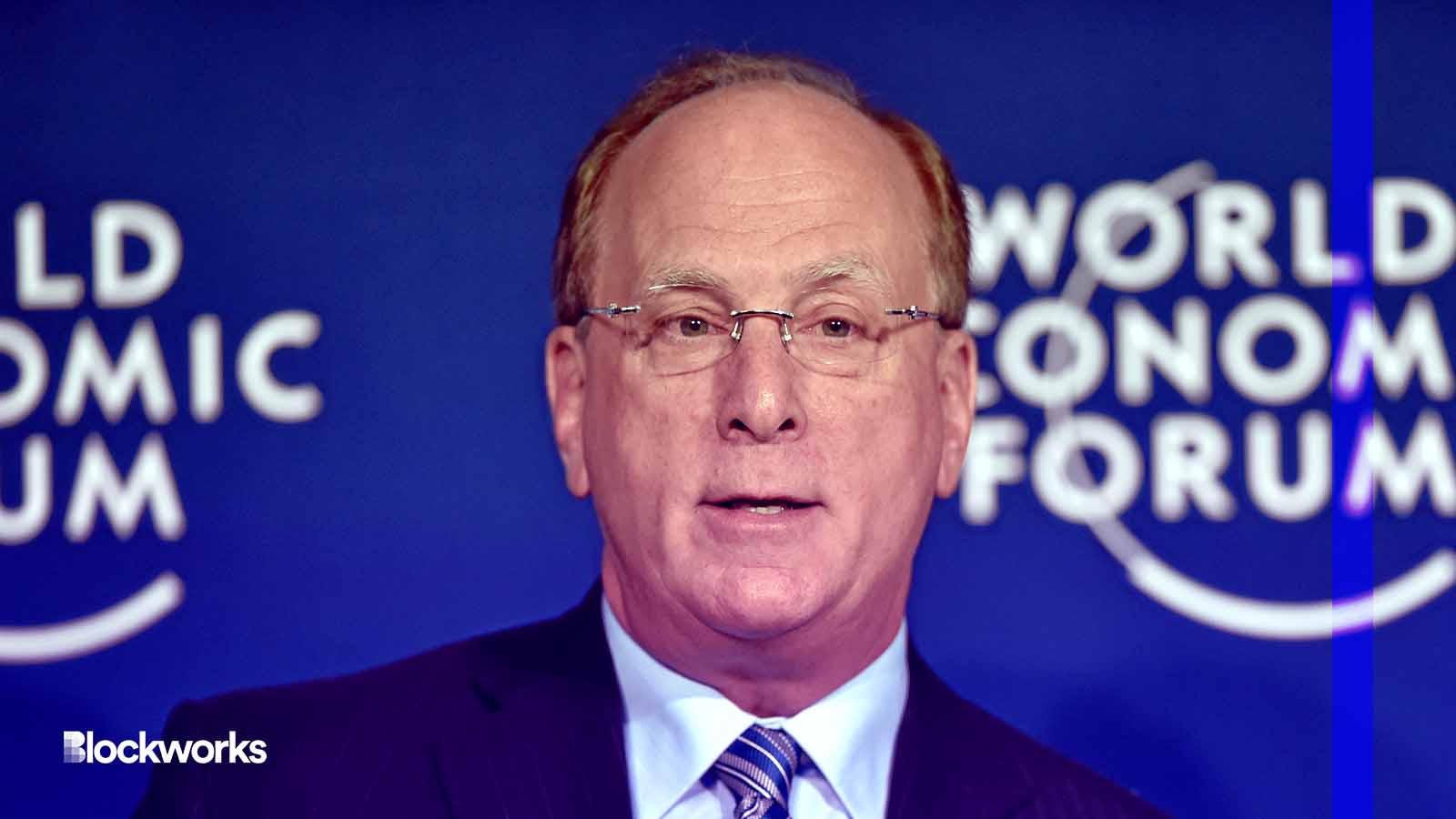 The world's largest asset manager is angling to do something scores of its competitors have tried, and failed, to do: launch a spot bitcoin product in the US.
BlackRock, which managed $9.1 trillion in assets through March, outlined plans for its iShares Bitcoin Trust in a Thursday SEC filing.
Coinbase would serve as custodian of the trust's bitcoin holdings, pending SEC approval of the product. The SEC sued the crypto exchange last week for allegedly operating as an unregistered exchange — a charge the company has denied.
BlackRock partnered with Coinbase last August, connecting the fund group's investment platform, Aladdin, with Coinbase Prime — extending crypto trading, custody, prime brokerage and reporting capabilities to BlackRock clients. 
The planned product would use a bitcoin reference rate from CF Benchmarks, a Kraken subsidiary that collects price data from exchanges to consistently track spot pricing.
"An estimated 20% of Americans have now owned bitcoin at some point," CF Benchmarks CEO Sui Chung said in a statement. "BlackRock's proposed ETF potentially offers the other 80% an option that is altogether more familiar and accessible."
Fund issuers have tried for years to launch spot bitcoin ETFs in the US, to no avail.  
Though regulators in other countries have greenlit products that invest in bitcoin (BTC) directly, the SEC has cited concerns around market manipulation among its reasons for blocking them. 
The regulator has permitted ETFs that invest in bitcoin futures contracts to come to market.
Grayscale Investments, which sued the SEC last year after it blocked the company's efforts to convert its flagship Bitcoin Trust (GBTC) to an ETF has noted that those approvals, in part, make the regulator's rejection of a spot bitcoin ETF "arbitrary and capricious."
David Hirsch, chief of the crypto asset and cyber unit within the SEC's division of enforcement, said at a conference on Wednesday that prospective spot bitcoin ETF issuers have not established that there is "an adequate system of surveillance" comparable to trading on a registered exchange.  
Prior to its link-up with Coinbase, BlackRock launched its iShares and Blockchain Tech ETF (IBLC) in April 2022. 
IBLC's assets under management sit at a scant $7 million after more than a year on the market — despite the fund being up 75% year to date.  
BlackRock CEO Larry Fink has also expressed bullishness in crypto's underlying tech over the past year, saying during a New York Times summit last November that tokenizing securities is "the next generation for markets."
Updated June 15, 2023 at 5:40 pm ET: Added comment from CF Benchmarks CEO. Added details on the product's bitcoin reference rate and Coinbase's SEC lawsuit.
---
Don't miss the next big story – join our free daily newsletter.