Bitcoin Now Legal Tender in Special Economic Zone of Honduras
The special economic zone of Prospera is attempting to boost economic activity and attract foreign investment through crypto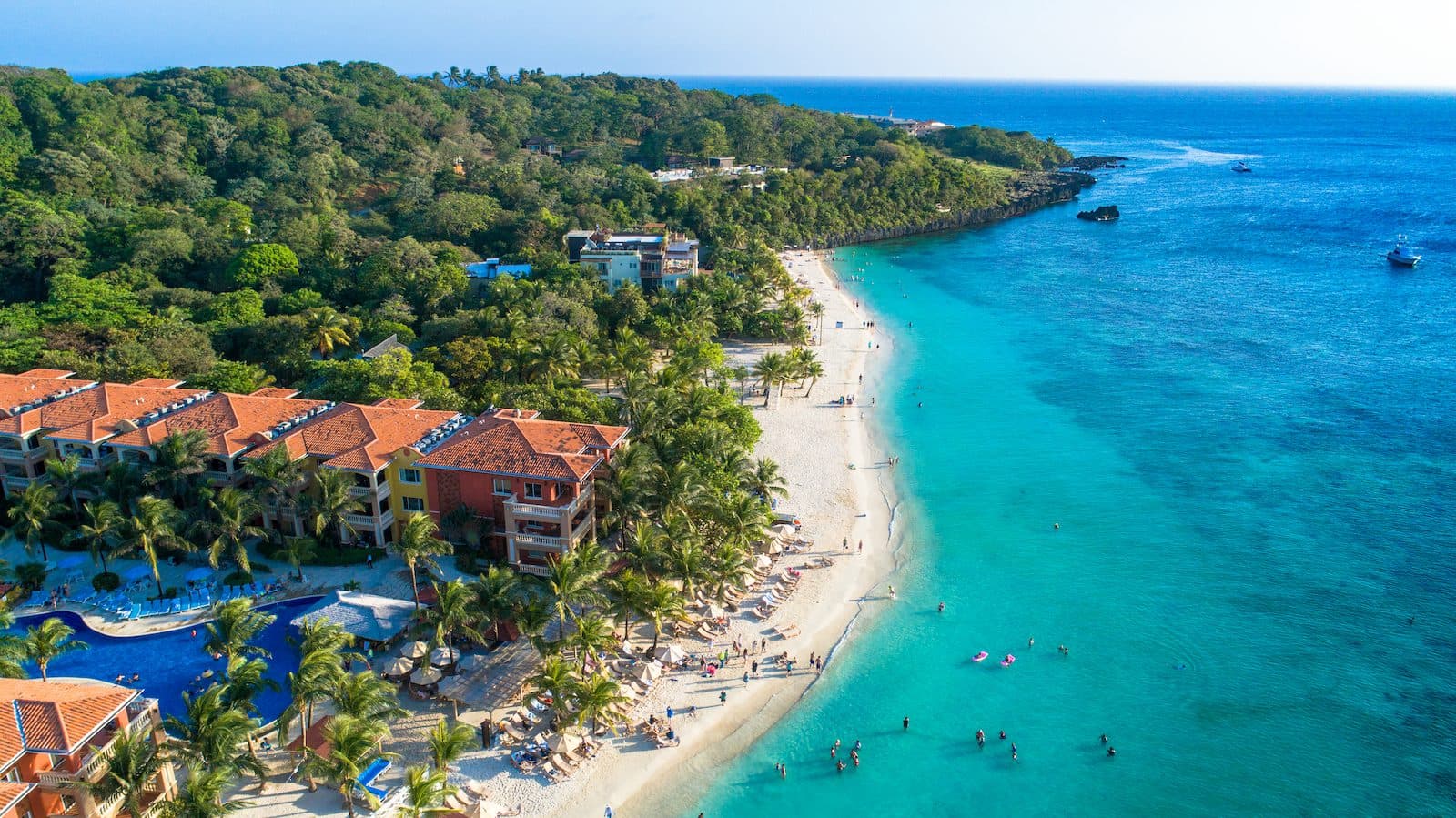 Aerial Shot of Beach Resort in Roatan Bay, Honduras | Credit: Shutterstock
key takeaways
A special economic zone on the island of Roatan has legalized bitcoin and crypto as a form of money
Residents and foreign businesses can now also pay taxes and fees as well as issue bonds utilizing the asset class
A Caribbean island off the northern coast of Honduras has officially recognized bitcoin as legal tender.
In the special economic zone located on the island of Roatan, known as Prospera, bitcoin and other cryptos can now be used as a form of payment for individuals and businesses, according to a Thursday statement.
The move follows the lead of neighboring country El Salvador, which sanctioned bitcoin as legal tender on Sept. 7. El Salvador's case, a world-first, has drawn the ire of policymakers in the US and has prompted legislation in the House and Senate, which seek to study the potential risks to the world's largest economy.
Prospera, established in 2020, is a privately-managed settlement in Honduras with its own political system at the judicial, economic and administrative levels. The area is subject to the national government's Zone for Employment and Economic Development law which is attempting to boost investment and employment opportunities in largely uninhabited parts of the country.
Municipalities in Honduras are also now allowed to issue bonds in bitcoin to entice foreign investment. All companies and local governments, except those registered within the US, are eligible to apply, the statement reads.
Bonds are tradable debt instruments designed to raise capital in public and private markets. An issuer sells bonds to raise or borrow money for projects on the primary market to investors. Investors receive compensation in the form of fixed-rate coupons which are typically paid out on a quarterly, bi-annually or annual basis.
Both the sale of bonds and the ability to use bitcoin as legal tender will be "undergirded by world-class anti-money laundering (AML) and know-your-customer (KYC) standards" to ensure regulatory compliance.
El Salvador's President Nayib Bukele announced plans in November to build a "Bitcoin City" funded largely by the sale of bitcoin bonds with a coupon rate of 6.5% for the first five years. The amount of $1 billion raised will be split into funding and building the city while the other half will be used to purchase additional bitcoin.
Bukele's government had scheduled the bond launch for March, but that has since been postponed due to unfavorable market conditions and the war in Ukraine.
---
Don't miss the next big story – join our free daily newsletter.