Bitcoin Price Rally Aligns With 'Healthy Uptick' in On-chain Metrics
"Bitcoin has seen one of the most explosive weekly rallies in history," Glassnode says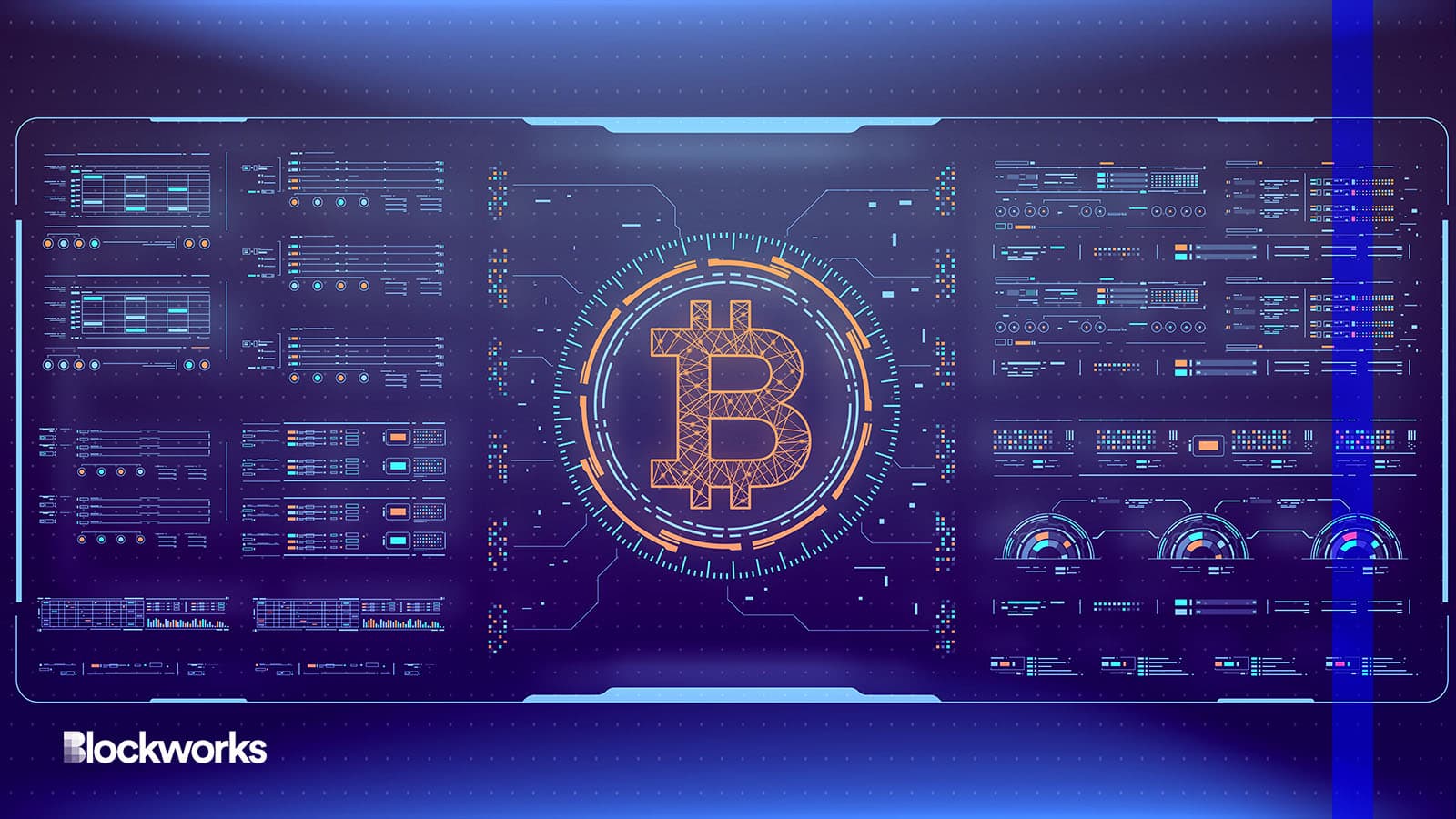 Source: Shutterstock / Andrew Derr, modified by Blockworks
A shift away from quantitative tightening and a fresh expansion of the US Federal Reserve's balance sheet has industry majors bitcoin (BTC) and ether (ETH) riding high.
Both assets are now up 69% and 49.5% on a year-to-date basis to around $28,000 and $1,800  respectively, Blockworks Research data shows. In just the past couple weeks, they have rallied some 35% and 26% on the back of Silicon Valley Bank's historic failure.
The crypto market performance is now vastly outstripping tech and growth stocks listed on the Nasdaq exchange by more than five times over the same period.
"Crypto, at a macro level, trades on the perceived fundamentals of the money supply outlook more so even than pure market beta," Rich Falk-Wallace, CEO of data analytics firm Arcana told Blockworks. "As the money supply picture has changed overnight, so have crypto sector asset prices."
Last year's regime of quantitative tightening was a more significant factor affecting prices than the demise of many centralized crypto firms, digital asset trading firm Cumberland said via social media on Tuesday.
Ethereum's Merge and Russia's war in Ukraine were of lesser consequence for price, the firm said.
Bank liquidity driving bitcoin adoption
Now, as the Fed has taken swift action to prop up the US banking sector through its newly created Bank Term Funding Program in a step designed to "safeguard deposits," investors are seeking out alternatives.
The central bank is weighing whether to hike rates further as it attempts to wrestle with inflation, though, amid the backdrop of liquidity provisions for banks, that is proving somewhat difficult.
Markets are now pricing in a 25 basis point jump instead of the previously conceived 50, to be decided at the next upcoming FOMC meeting on Wednesday, according to CME Group's FedWatch tool. 
The easing of further rate hikes would be the first time the Fed has made such a move since it began its aggressive campaign in March of last year.
Sunday also saw the announcement from central banks around the world to bolster liquidity provisions in US dollars as they sought to soothe the crisis of confidence in the global financial system.
"None of this is exactly quantitative easing the way we're used to it, but it's clear that quantitative tightening is not just ending but headed in the other direction," Cumberland tweeted.
Whatever you term it, the actions are translating to further upside for digital assets, Glassnode said in its weekly video report, Tuesday.
Exploring the underlying strength of the trend, Glassnode pointed to several on-chain activity metrics in an attempt to analyze the fundamentals backing the rally.
Looking at the transaction counts, new addresses and new entities for bitcoin over a monthly basis versus its yearly average performance, Glassnode said the data was showing a "very healthy uptick."
"Bitcoin has seen one of the most explosive weekly rallies in history," Glassnode wrote in a slide at the end of its presentation. While there were some signs of profit-taking at play, it remains "relatively light" with respect to older coins, hinting at a strong conviction to the upside, it said.
Cumberland agrees: "The flow we are seeing on the OTC desk is reflecting the new reality. It has been extremely focused in BTC and ETH, and we're seeing very little profit-taking, despite the fact that BTC is up 70% on the year; our flow ratio right now shows roughly twice as many buyers as sellers."
---
Get the day's top crypto news and insights delivered to your email every evening. Subscribe to Blockworks' free newsletter now.
Want alpha sent directly to your inbox? Get degen trade ideas, governance updates, token performance, can't-miss tweets and more from Blockworks Research's Daily Debrief.
Can't wait? Get our news the fastest way possible. Join us on Telegram and follow us on Google News.
---