Bitcoin's 30-day hashrate high hits miner profitability
An uplift in hashrate suggests miners continue to invest in more sophisticated hardware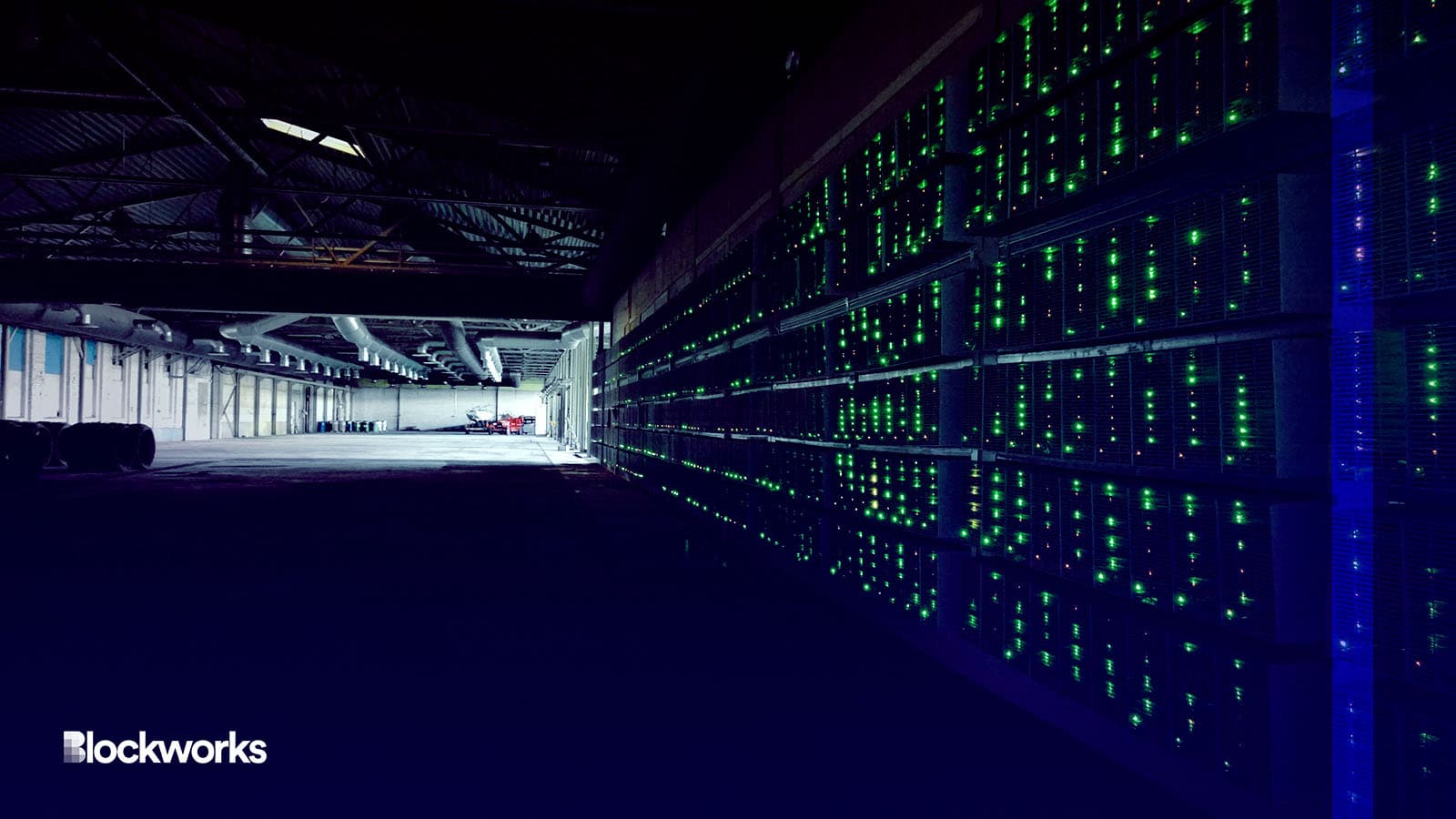 Marko Ahtisaari, CC BY 2.0, via Wikimedia Commons, modified by Blockworks
Bitcoin's network hashrate touched fresh peaks this week, marking a surge in capacity even as profitability for miners continued to fall.
Viewing the metric over a 30-day Simple Moving Average shows a clear upward trajectory, topping out at 397 exahashes per second (EH/s) on Tuesday, Hashrate Index data shows. That figure has since cooled slightly to 395 EH/s.
An uplift in hashrate, or a measure of the computing power that secures the Bitcoin network, suggests miners continue to invest in more sophisticated hardware, according to South Korean data analytics firm CryptoQuant.
"People are squeezing everything they can out of current-gen machines prior to the halvening," Nick Cote, co-founder of the secondary OTC marketplace, Secondlane, told Blockworks.
"At these scales, every optimization on the machines makes a larger difference on the underlying margins," Cote said.
Even still, the latest tick-up has come at a cost. Declining hash price and miners' fees have continued to negatively impact revenue, placing further downward pressure on the asset's price. 
Hash price, or miner revenue per petahash (PH/s), fell to its lowest level late last month, dropping from a yearly high of $127 a day in early May to just $59, Blockworks previously reported. 
CryptoQuant believes the decline in hash price is due to a sharp drop in transaction fees, particularly after an initial spike related to non-fungible tokens minted on the Bitcoin network in May.
Since then, lower miner fees have continued to place pressure on miners' daily earnings. In response to those shifting market dynamics, a noticeable increase in miner-to-exchange flows can be observed, especially as bitcoin's price gravitates towards $25,000.
This suggests that some miners are liquidating portions of their bitcoin holdings to offset declining revenues, CryptoQuant said.
---
Don't miss the next big story – join our free daily newsletter.