'We Never Got a Chance to Respond': Bittrex CEO on SEC Wells Notice
"As an industry, as a company, we'd much rather have clear rules that say what we can't do than the uncertainty and the fog associated with simply not knowing what to do," Linch told Blockworks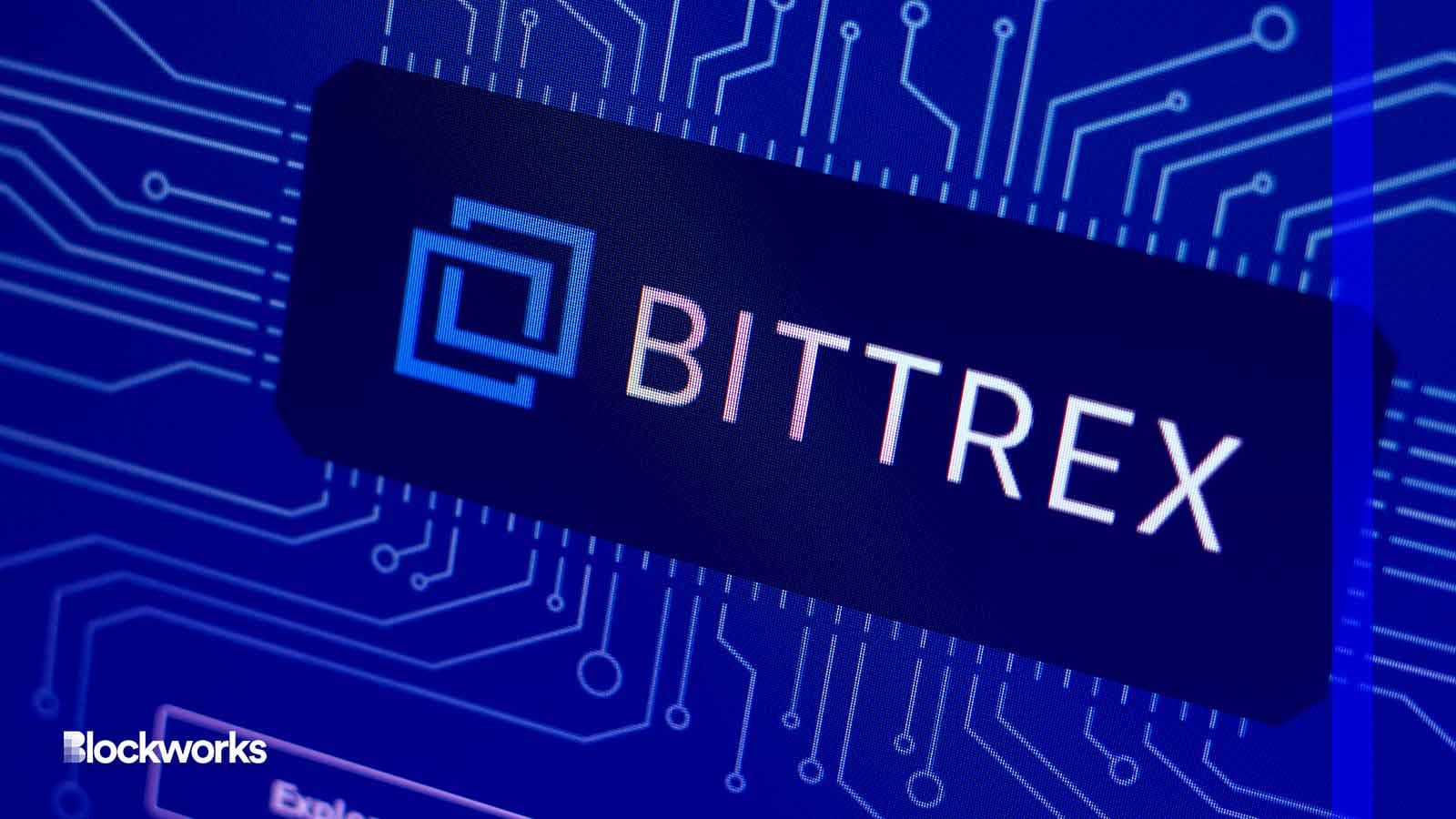 Sharaf Maksumov/Shuttertock modified by Blockworks
The CEO of Bittrex Global, Oliver Linch, sat down with Blockworks to discuss receiving a Wells notice from the SEC and the shuttering of Bittrex US. 
"We don't know what the SEC is thinking," Linch said. 
He clarified that Bittrex Global and US are "entirely separate companies," which is a clarification that Linch does not believe the SEC understands, as the SEC is pursuing charges against both exchanges.
"The very, very first conversation we had, the very base interaction of any kind we had from the SEC was when they gave us the Wells notice," Linch said. His team asked for time to respond to the Wells notice but were told "don't bother."
In April, Bittrex was hit with multiple charges by the SEC. The commission alleges that six of the available tokens on Bittrex are securities because investors had a "reasonable expectation of profits."
The SEC also claimed that Bittrex operated as an "unregistered exchange, broker and clearing agency." 
Read more: Bittrex Calls Out SEC's 'Crusade' Against Crypto Firms
"I've never spoken to anyone at the SEC in any capacity," Linch said. He noted that lawyers at Bittrex were able to have conversations with the SEC "finally" but the conversations lacked "substance" and did not allow the exchange the "opportunity to explain what was going on."
Prior to the formal charges, Bittrex US announced that it would shut down the US exchange on March 31.
"As a direct result of continued regulatory uncertainty and a lack of interest from U.S. regulators regarding sensible policies that will foster innovation and enhance the American economy, Bittrex U.S. has made the difficult decision to wind down and will close its U.S. operations," CEO Richie Lai wrote in a statement. The exchange was closed on April 30. 
"As an industry, as a company, we'd much rather have clear rules that say what we can't do than the uncertainty and the fog associated with simply not knowing what to do," Linch said. 
"Ultimately, that's why I think the Bittrex US decision to close down in the US came because we only believe in doing the right thing and we, literally, can't because we don't know what that means," he continued. 
However, SEC Chair Gary Gensler said that the "path to compliance is clear."
"Blockchain is genuinely disruptive, and yet [the US is] trying to regulate it according to principles that were set out nearly 100 years ago. It's not going to work, and it's not working, and there's lessons to be learned on how to make it work," Linch said.
---
Don't miss the next big story – join our free daily newsletter.