Web3 Onboarding Just Got Easier: ENS Users Can Buy .ETH Name With Fiat
MoonPay accepts 43 different local currencies and is in over 160 countries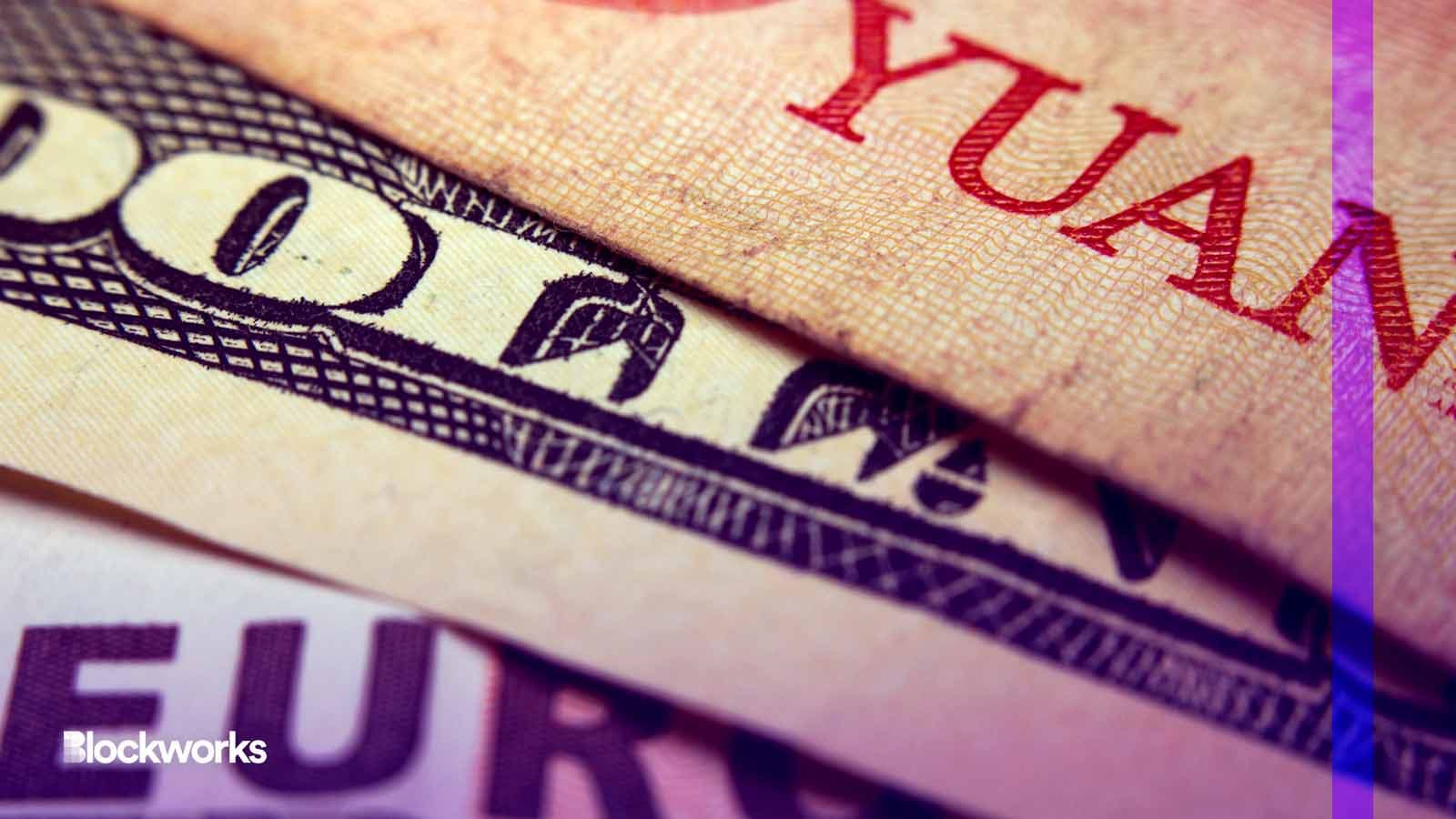 corlaffra/Shutterstock modified by Blockworks
Ethereum Name Service, or ENS, will allow users to buy .eth domain names with fiat currency using MoonPay. The company indicated that this removes one of the technical roadblocks that come with setting up a crypto wallet and paying with ether.
MoonPay, a crypto payment services provider, allows users to pay with debit or credit, Apple Pay and Google Pay. Additionally, it "accepts 43 local currencies and is in over 160 countries," according to the press release.
The option to purchase a domain with MoonPay will be available right on the ENS website, according to Nick Johnson, ENS lead developer and founder.
"We want to make onboarding people into the Web3 ecosystem easier," Johnson told Blockworks. "You've got a bit of a Catch-22 because you need an ENS name in order to send funds to your wallet, and you need funds in order to register an ENS name."
MoonPay approached Johnson in the second quarter of 2022, according to the company. Johnson said before MoonPay proposed a partnership, the workarounds available weren't up to snuff. They often involved embedding a plugin within an app that allowed users to purchase crypto that would then be sent to their wallet. 
He felt there were two problems with that.
"One is that [you're] expected to already have a wallet. And the other is that, effectively, it's indirect. What users are trying to do is get a name and get started. They don't want funds. They want the name," Johnson said.
MoonPay appears to have a similar philosophy: The company told Blockworks that it expects the partnership with ENS "to result in millions of net new users benefiting from true digital ownership over the next few years."
The .eth name, Johnson explained, is a form of digital ID that improves "human readability." Instead of showing up as a long public address with random digits and letters, a user's wallet shows up as one simple name. 
In Blockworks' breakdown of ENS as a service, we reported that confusion with crypto addresses has on occasion led to loss of user funds.
Decentralized naming services have taken off in recent years. At time of publication, there are over 667,000 owners who in total have acquired more than 2.7 million Ethereum Name Service digital tokens. ENS' main competitor, Unstoppable Domains, had registered "over 3 million Web3 domains" as of Jan. 12, 2023.
Blockworks previously reported that Unstoppable Domains had established a similar partnership with MoonPay in July 2022 that allowed the same ease of payment now available on ENS.
Updated April 20, 2023 at 11:57 pm ET: Added context and comment from MoonPay.
---
Don't miss the next big story – join our free daily newsletter.