Cboe Australia Lists Cosmos' Physically-Settled Ether ETF Amid Market Woes
Cboe Australia and Cosmos Asset Management are hoping to tap into the success of the world's first ether ETF in their latest listing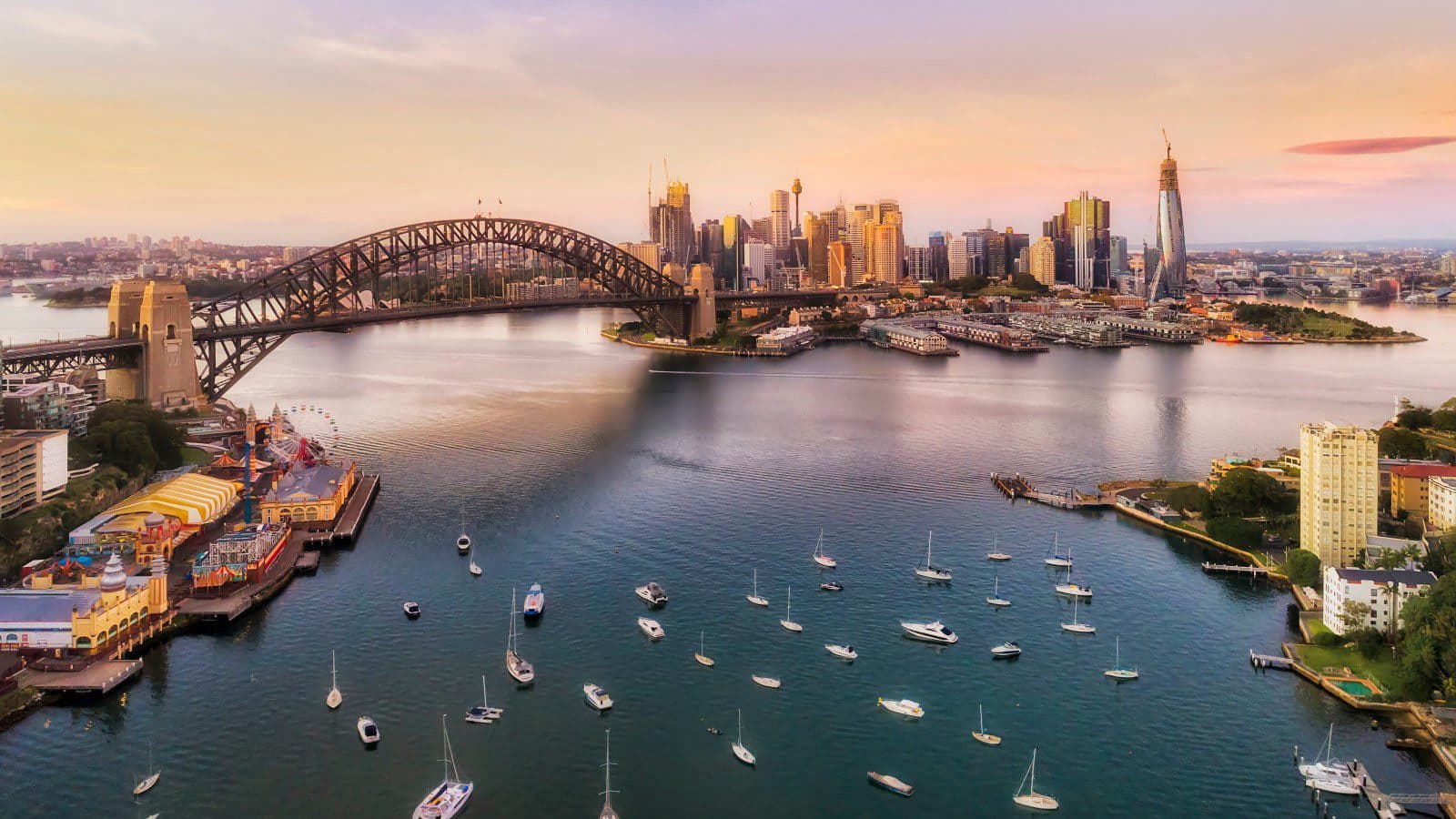 Sydney, Australia. Credit: Shutterstock
key takeaways
The ether ETF listing by Cosmos tracks the physically-settled Purpose Ether ETF in Canada
The success of Purpose Investment's ether ETF performance has prompted Cosmos to provide investors exposure, the company said
Cboe Australia said Monday it has listed Cosmos Asset Management's ether exchange-traded fund (ETF), despite volatile conditions that continue to plague the crypto market.
Cosmos Purpose Ethereum Access ETF (CPET) invests in Canada's Purpose Ether ETF, which holds physically settled tokens instead of derivatives like futures or options.
Purpose Investment's Ether ETF, a world first, came to market via the Toronto Stock Exchange in April last year following clearance from Canadian securities regulators.
Since then, the fund has accumulated more than $409.9 million in assets under management. The Australian subsidiary of Cboe Global Markets is hoping to tap into the fervor surrounding Purpose's ETF, with expectations of domestic investors responding in a similar fashion to Cosmos'.
"As investors continue to seek cryptocurrency exposure, it's important the market provides them with choice and access," said Cboe Australia CEO Vic Jokovic in a statement. "CPET offers Australians unique access to the world's first physically settled Ether ETF and we're excited to watch its progress."
That view may be somewhat optimistic as declining interest has coincided with a drop in crypto prices. Earlier this month, the debut of 21Shares' Australian spot bitcoin and ether ETFs fell short of market expectations, posting trading volumes of around $656,000 and $415,000 respectively.
On the same day, Bloomberg Intelligence Senior ETF Analyst Eric Balchunas called 21Share's debut "shockingly timid" in a tweet. Lack of interest has also not been the only roadblock facing Australian-based crypto ETFs.
In April, Cboe Australia decided to halt the launch of the Cosmos Purpose Bitcoin Access ETF, 21Shares along with ETF Securities citing "standard checks" as the primary reason for the delay.
Not to mention, Australian-based Cosmos' newest ether ETF listing comes at a time when the markets have been checkered by periods of extreme volatility following a significant decline from peak prices witnessed late last year.
The market is beginning to flash signs of a reversal amid a broader uptick in global commodities and equities. Bitcoin is once again on the rise above the $30,000 level.
Still, more rallies are required to shore up investor confidence amid the current downward trend that has persisted since the bellwether crypto's peak of around $69,000 in November.
CPET is available through Cboe Australia market participants and supporting Australian stockbrokers.
---
Get the day's top crypto news and insights delivered to your email every evening. Subscribe to Blockworks' free newsletter now.
Want alpha sent directly to your inbox? Get degen trade ideas, governance updates, token performance, can't-miss tweets and more from Blockworks Research's Daily Debrief.
Can't wait? Get our news the fastest way possible. Join us on Telegram and follow us on Google News.
---