Celsius founder Alex Mashinsky freed on bail, pleads not guilty
Alex Mashinsky's $40 million bail is secured by his Manhattan residence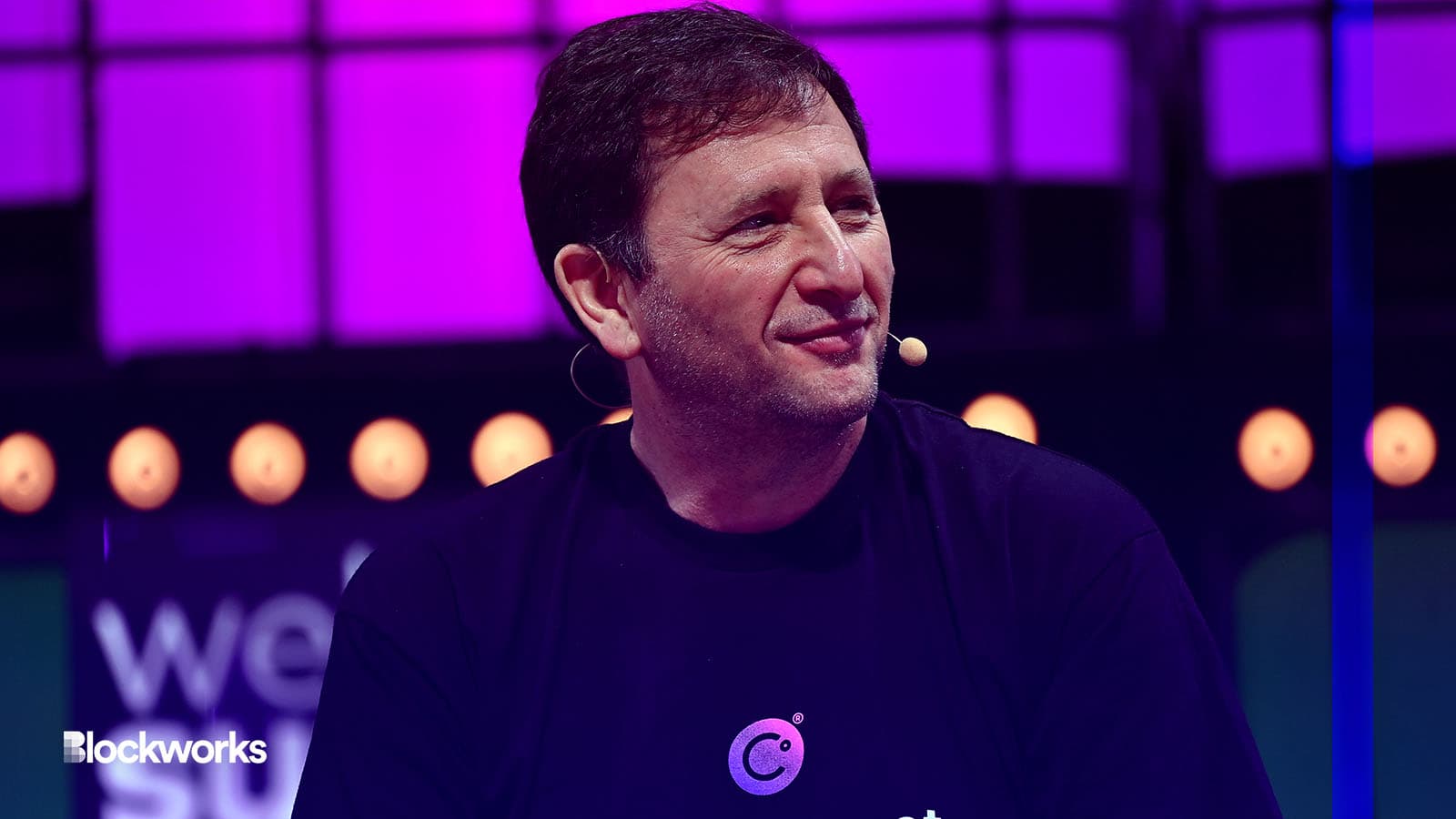 Web Summit, CC BY 2.0, via Wikimedia Commons, modified by Blockworks
Hours after being arrested on Thursday, Celsius' founder and former CEO Alex Mashinsky pleaded not guilty to charges of misleading customers and inflating the CEL token. 
The CFTC, FTC and SEC filed lawsuits against Celsius and Mashinsky on the same day, while the Department of Justice charged him with seven counts including securities and wire fraud.
US Magistrate Judge Ona Wang approved his release on a $40 million bond, according to Reuters.
The personal recognizance bond is secured by his Manhattan residence and the signatures of his wife and a second person, according to a court document filed Thursday. His travel is limited to the Eastern and Southern District of New York.
During his arraignment at Manhattan federal court, Mashinsky reportedly appeared without handcuffs, wearing a gray polo shirt and jeans. 
Blockworks has reached out to Mashinsky's attorneys Benjamin Alee and Jonathan Ohring for comment.
Ohring told Blockworks that Mashinsky "vehemently denies the allegations brought yesterday. He looks forward to vigorously defending himself in court against these baseless charges."
Indictment reveals Mashinsky's promotional tactics for Celsius 
Founded in 2017, Celsius filed for bankruptcy in July 2022 as customers hurried to withdraw funds amidst falling crypto prices. However, many customers are still unable to access their deposits. 
Prosecutors claim that between 2018 and 2022, Mashinsky deceived investors about core aspects of Celsius' business.
The SEC accuses Mashinsky and Celsius of promoting the platform as safe, akin to a modern-day bank, while engaging in risky strategies to deliver high returns of up to 17% through the Earn Interest Program.
Despite significant losses and withdrawal pressures, regulators claim that Mashinsky and Celsius falsely maintained the platform's financial security and ability to meet withdrawal demands. 
The indictment reveals Mashinsky's promotion of Celsius through media interviews, Twitter and regular "Ask Mashinsky Anything" sessions on the website and YouTube.
In addition to the recent charges, New York Attorney General Letitia James previously sued Mashinsky in state court, accusing him of misleading thousands of investors, including 26,000 New Yorkers.
Updated July 14, 2023 at 7:42 am ET: Added comment from Mashinsky's attorney.
---
Don't miss the next big story – join our free daily newsletter.