Charles Schwab Could Offer Digital Assets This Year
Charles Schwab is looking for a partner to allow it to offer digital asset trading to clients in what would be yet another move by a traditional financial institution into cryptocurrency.  The $6.8 trillion-asset firm is reportedly considering several different digital […]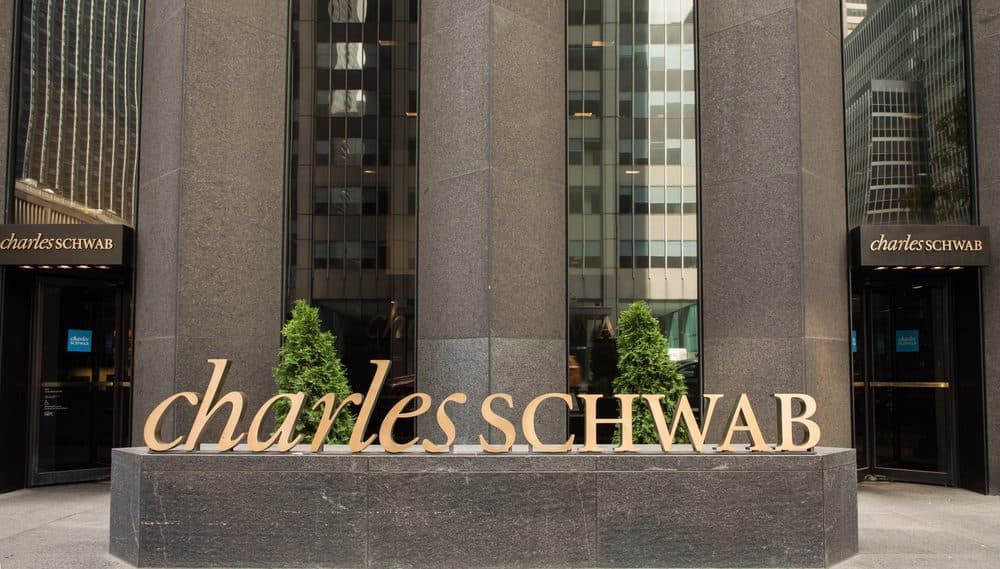 key takeaways
Schwab is considering several different cryptocurrency companies to white-label digital asset services, according to a report from The Block
The move is the latest in a series of traditional financial institutions looking to get into digital assets
Charles Schwab is looking for a partner to allow it to offer digital asset trading to clients in what would be yet another move by a traditional financial institution into cryptocurrency. 
The $6.8 trillion-asset firm is reportedly considering several different digital asset companies to white-label the services, and if successful would launch the new services by the end of this year, according to a report by The Block. 
The traditional banking and digital asset worlds have been slowly moving toward an eventual convergence for years. Anchorage, the "crypto bank" that custodies "billions of dollars" for banks in the US and abroad, has said it expects to see more banks embracing digital assets in their product offerings. Anchorage is also the partner to Visa on an API that allows banks to offer their customers bitcoin trading.
In November 2019, Schwab acquired its more more crypto-friendly rival TDAmeritrade, amid a tectonic shift in the brokerage industry in which both companies – as well as Fidelity Investments, E*Trade Financial, Ally Invest, and Interactive Brokers – dropped commission fees on online trades. The company immediately lost about 4% of its revenue in doing so and has been keen to make it up with new business.
As more banks and fintech companies seek to differentiate with digital asset services, customer acquisition and engagement will become the key differentiator. Schwab has 30.5 million accounts across all of its services, about the same number of users Square Cash App has. Offering digital asset trading would make Schwab a competitor to companies like PayPal and Square as well as megabanks like JPMorgan Chase, which have yet to give their cryptocurrency blessings (although LMAX Group's David Mercer bets more than one will begin trading digital assets this year).
Schwab is the latest old-guard financial institution seeking to expand its strategy to include digital assets. Morgan Stanley now owns more than 10% of Microstrategy equity; and BNY Mellon, the oldest US bank and the largest custodian globally, recently revealed plans to offer banks digital asset custody.