Court Gives SEC 10-day Deadline to Respond to Coinbase
US Third Circuit grants Coinbase's request for a response from the SEC on its rulemaking petition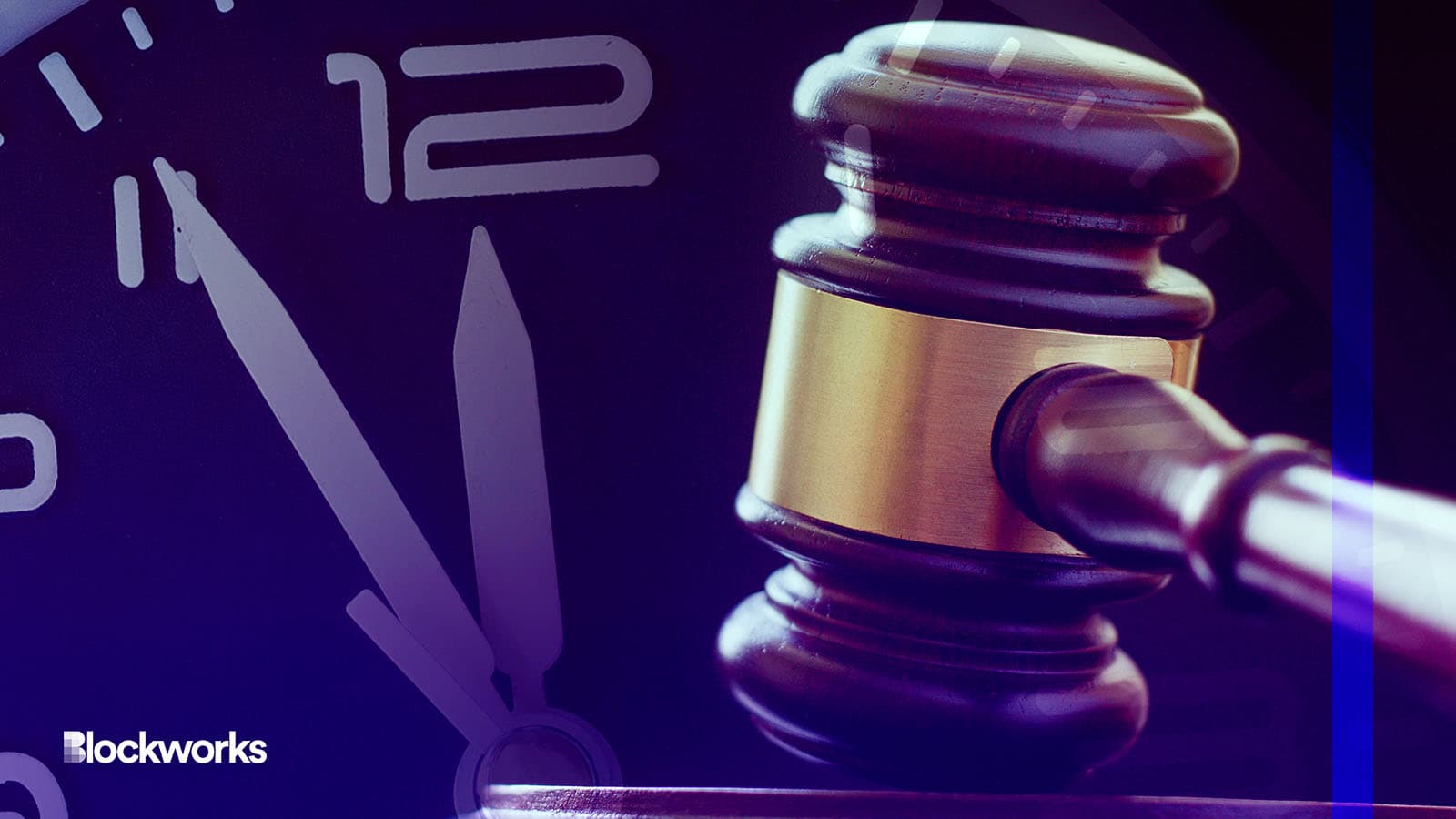 Sergii Gnatiuk/Shutterstock, modified by Blockworks
The Securities and Exchange Commission has just 10 days to respond to Coinbase's rulemaking petition.
Coinbase took the SEC to court last week, demanding a response to a request from July 2022. They want the agency to come up with some clear rules on which digital assets are securities and how securities laws would apply to digital assets.
The exchange contends that the US lacks a well-defined and practical system to ensure the crypto market's seamless operation. But the SEC failed to respond to Coinbase's petition, the company claims.
"It is unreasonable for the SEC — an agency with over 4,500 employees — to take nine months (and counting) to complete that simple task," Coinbase said in a federal court filing dated April 24.
But with the court's ruling, the agency could finally be forced to respond. 
A text-only order — an electronic case docket entry with no attachment — issued Wednesday stated: "[SEC] is ordered to file an answer to the petition for writ of mandamus within 10 days of the date of this order." An SEC spokesperson declined to comment.
Paul Grewal, Coinbase's chief legal officer, tweeted that the exchange appreciated the court's meticulous evaluation of the matter. 
It's not just Coinbase that has sought clarity from the SEC. Despite repeated requests from the industry and policymakers, the agency has failed to provide clarity and guidance on whether digital assets are securities are not. 
While Chair Gary Gensler has said he believes "everything else other than bitcoin is a security," the Commission itself hasn't codified this position in regulations. Gensler has simply urged developers and platforms to register or face enforcement actions.
---
Don't miss the next big story – join our free daily newsletter.