Crypto Exchanges Have 30 Days To Register With Canadian Regulators
The Canadian agency is asking exchanges that will defy the new policies to stop serving customers in the country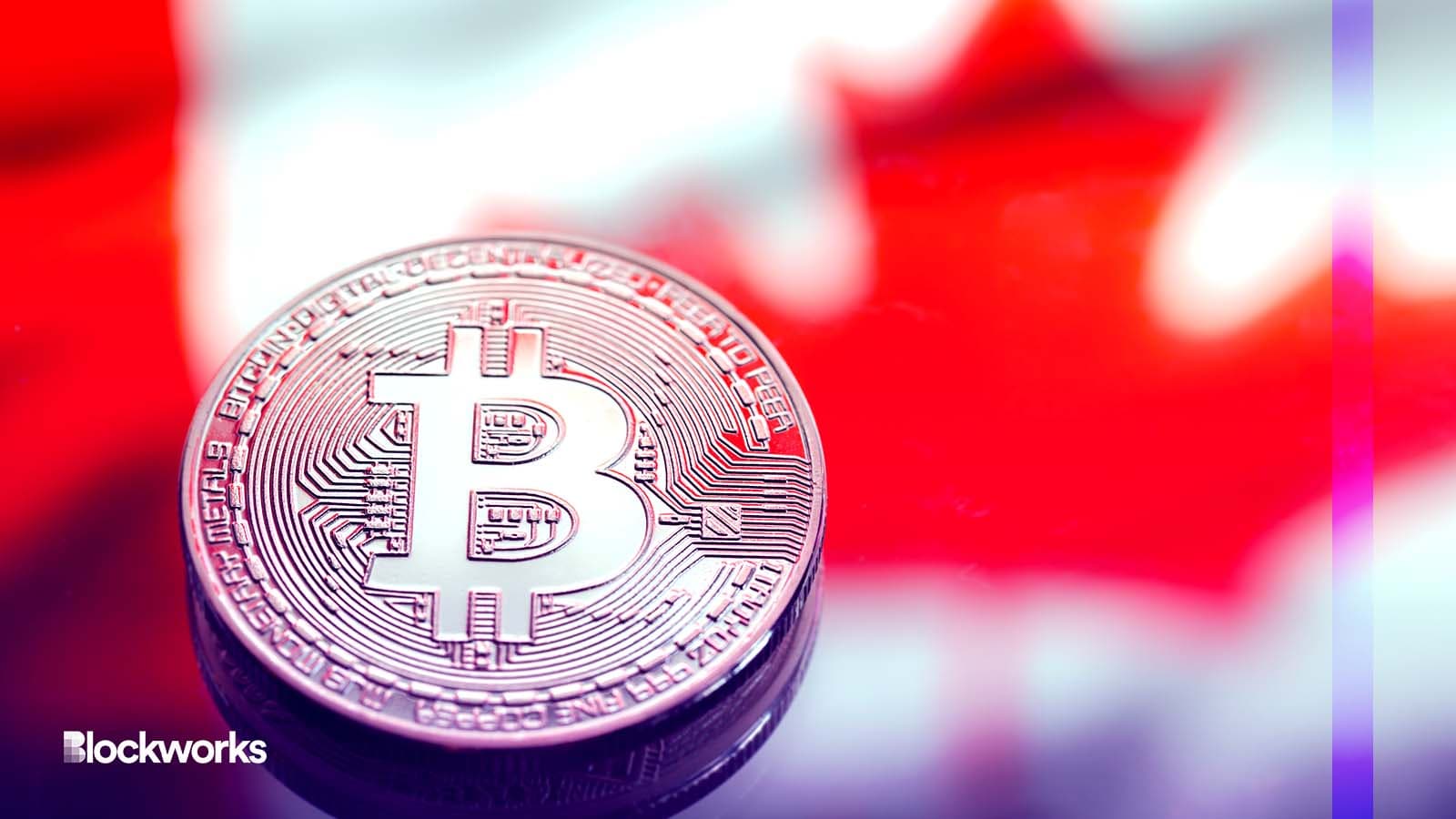 PV productions/Shutterstock.com modified by Blockworks
The Canadian Securities Administrators have put crypto asset trading platforms (CTPs) on notice. 
Such entities not already registered with the agency have until March 23 to complete "pre registration requirements" or cease operations in the country. 
The new guidance, which expands upon rules put forward in December, includes a laundry list of new "commitments" exchanges must make in order to complete the pre-registration and eventual actual registration process. 
Exchanges must commit to the practice known as segregation in crypto custody and maintain a chief compliance officer under the new rules. They also must adhere to the elimination of leveraged trading and halting the sale and holding of stablecoins.
Those conditions apply in the absence of otherwise granted permission. The agency cited recent turmoil in crypto markets for the update policies. 
"We believe the recent CTP insolvency events noted above highlight the significant investor protection risks to Canadian investors of trading crypto assets, particularly where such trading is conducted through unregistered CTPs based outside of Canada," the notice read. 
The Canadian agency has asked exchanges that will not adhere to the new policies to halt serving customers in the country. 
"If a CTP is unable or unwilling to provide an enhanced pre-registration undertaking, the CSA expects it will take appropriate action to off-board existing Canadian users and impose restrictions to prevent Canadian users from accessing its products or services," the Canadian Securities Administrators wrote in a press release. 
The notice comes as regulatory pressure continues to intensify around the world. The US has seen a slew of enforcement actions in recent weeks, mostly concerning the classification of tokens. 
Exchange Kraken recently settled with the US SEC for $30 million over complaints about its staking product, which the regulator alleged was a security. Terraform Labs and its now-disgraced CEO were also charged in the US for allegedly "orchestrating" cryptocurrency securities fraud. 
Federal regulation in the US is expected to heat up this year as lawmakers gather to discuss the role of digital assets in the current financial system. Senators heard from legal and economic experts earlier this month to discuss how best to approach the industry to prevent future collapses like FTX. 
"We remind investors that trading in crypto assets comes with elevated levels of risk that may or may not be suitable for many investors," the Canadian Securities Administrators added in the notice.
---
Don't miss the next big story – join our free daily newsletter.
Follow Sam Bankman-Fried's trial with the latest news from the courtroom.