Latest in Crypto Hiring: Financial Services Firm Cuts Employee Salaries in Lieu of Layoffs
A Web3 game developer added a gaming industry veteran, while an infrastructure startup brought on the ex-global markets director at Deutsche Bank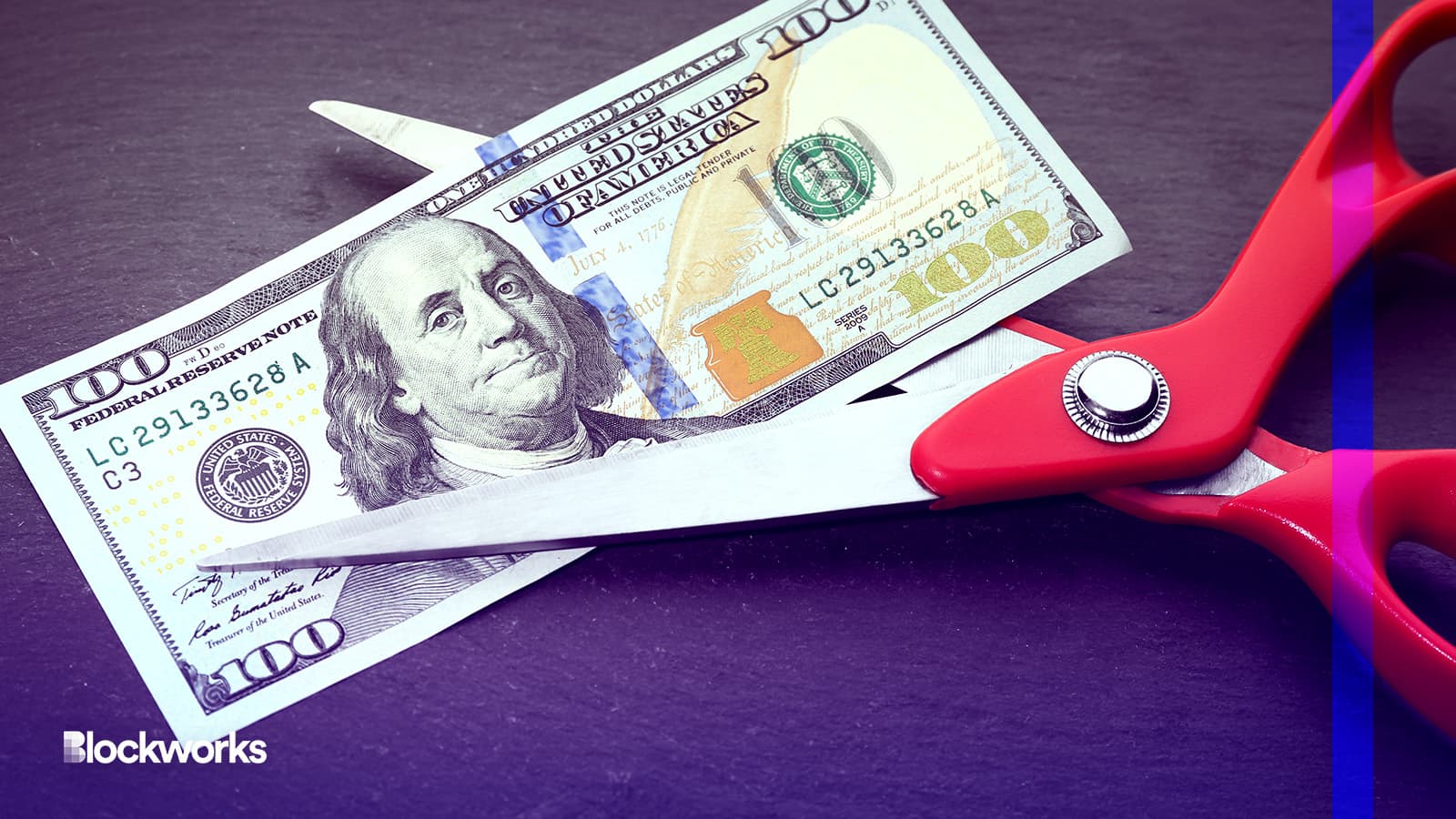 Africa Studio/Shutterstock.com modified by Blockworks
As layoffs in the crypto space have persisted in recent weeks, one company in the segment has taken a different approach.
Crypto exchanges Bybit and Swyftx are among the crypto firms that have revealed staff cuts this month. Amber Group was set to cut its workforce from about 700 to fewer than 400, Bloomberg reported.
But Paradigm, an institutional liquidity network for crypto derivatives traders, said Wednesday it decided to cut employee salaries by 15% as it looked to avoid headcount reductions.
"Post FTX's collapse, it is clear the contagion is deep and wide and like many of our clients and peers, we are not immune," the company tweeted. "Salary cuts reduce the need for layoffs seen across the ecosystem and have a lesser impact on org momentum."
Paradigm revealed a partnership in August with now-bankrupt FTX to launch spread trading.
A spokesperson for the company did not comment on how many employees would be impacted, or where it would allocate money saved from the compensation reductions.
Latest additions
Peeking Duck Studios appointed Ken Cron as an executive adviser to help guide the Web3 game developer as it seeks to release its first game in the third quarter of next year.
Cron is currently the chair and CEO of Web3 holding company Coin Operated Group, as well as the executive chair of NFT company Cool Cats Group. He has been an adviser to the board of directors of blockchain gaming company Animoca Brands since 2020. 
The executive was CEO of Vivendi Universal Games from 2001 to 2004, where he oversaw the launch of World of Warcraft, Starcraft and Diablo. He was chair of Midway Games after that and co-founded Uproar Games.
"It's truly amazing to have access to someone who has done it all in the gaming industry, but also continues to be so cutting edge," Peeking Duck Studios founder Sinjin Jung said in a statement.
Web3 infrastructure startup Toposware added Jeanette Gorgas and Mimi Spier as business advisers. 
Gorgas is a former director of global markets at Deutsche Bank — a role she worked in from 1998 to 2010, according to her LinkedIn page. She was more recently the chief strategy officer at audit, tax and advisory firm Grant Thornton and now sits on various boards.
Spier has been a vice president of marketing and growth strategy at Turntide Technologies since March 2021. She previously spent stints at software company SAP in senior marketing roles. 
Toposware is the lead developer of Topos, which seeks to allow developers to securely deploy natively interoperable sovereign execution layers and decentralized applications. Gorgas and Spier are set to support Topos' strategic scaling and growth strategy as the protocol prepares to launch its testnet in 2023.
Horizen Labs named Zain Cheng as its chief technology officer — a promotion after joining the company in May 2021.
Previously Horizen Labs' vice president of engineering, Zain led four product engineering teams across tools, sidechains, smart contracts and infrastructure. 
Before joining the company, Cheng spent nearly seven years with subscription fashion service Rent the Runway as its senior director of engineering.
NEAR Foundation hired Mary Beth Buchanan as a strategic adviser and added Sheila Warren and Jason Warner as participants of the NEAR Foundation Council. 
The foundation is the non-profit that supports ecosystem development of the NEAR Protocol. Its council is similar to a corporate board of directors.
Buchanan is a former US attorney for the western district of Pennsylvania. Since then, she has worked as global chief legal officer for Merkle Science, and chief legal officer for Kraken and Bitstamp. Buchanan is the vice president of the Cardano Foundation's board of directors. 
Warren is the CEO of the Crypto Council for Innovation and previously founded the blockchain and digital assets team at the World Economic Forum.
Warner became a managing director at Redpoint Ventures in 2021 after working as chief technology officer for four years at developer platform GitHub. 
Dinara, which offers a digital asset banking solution for venture capital firms and startups, hired Yanire Martes as general counsel and Victor Guerra as head of compliance. 
Martes most recently spent about a year as head of legal for the Americas at OANDA. She was also previously assistant general counsel at the International Swaps and Derivatives Association (ISDA) and a vice president at Morgan Stanley. 
Before joining Dinara, Guerra was chief compliance officer for PrePaid-USA, where he oversaw various fraud and compliance operations. He also worked as an assistant vice president in the central risk and controls Office at MUFG.
"As the digital asset industry matures, customers are rightfully demanding business model transparency and robust compliance platforms as a prerequisite to doing business," Dinara CEO Laurence Latimer said in a statement.
---
Don't miss the next big story – join our free daily newsletter.
Follow Sam Bankman-Fried's trial with the latest news from the courtroom.