The Madoff Playbook: How FTX Creditors Could Get Their Money Back
US bankruptcy code clawback methods used after the infamous Ponzi scheme are likely to be key in recovery efforts for FTX victims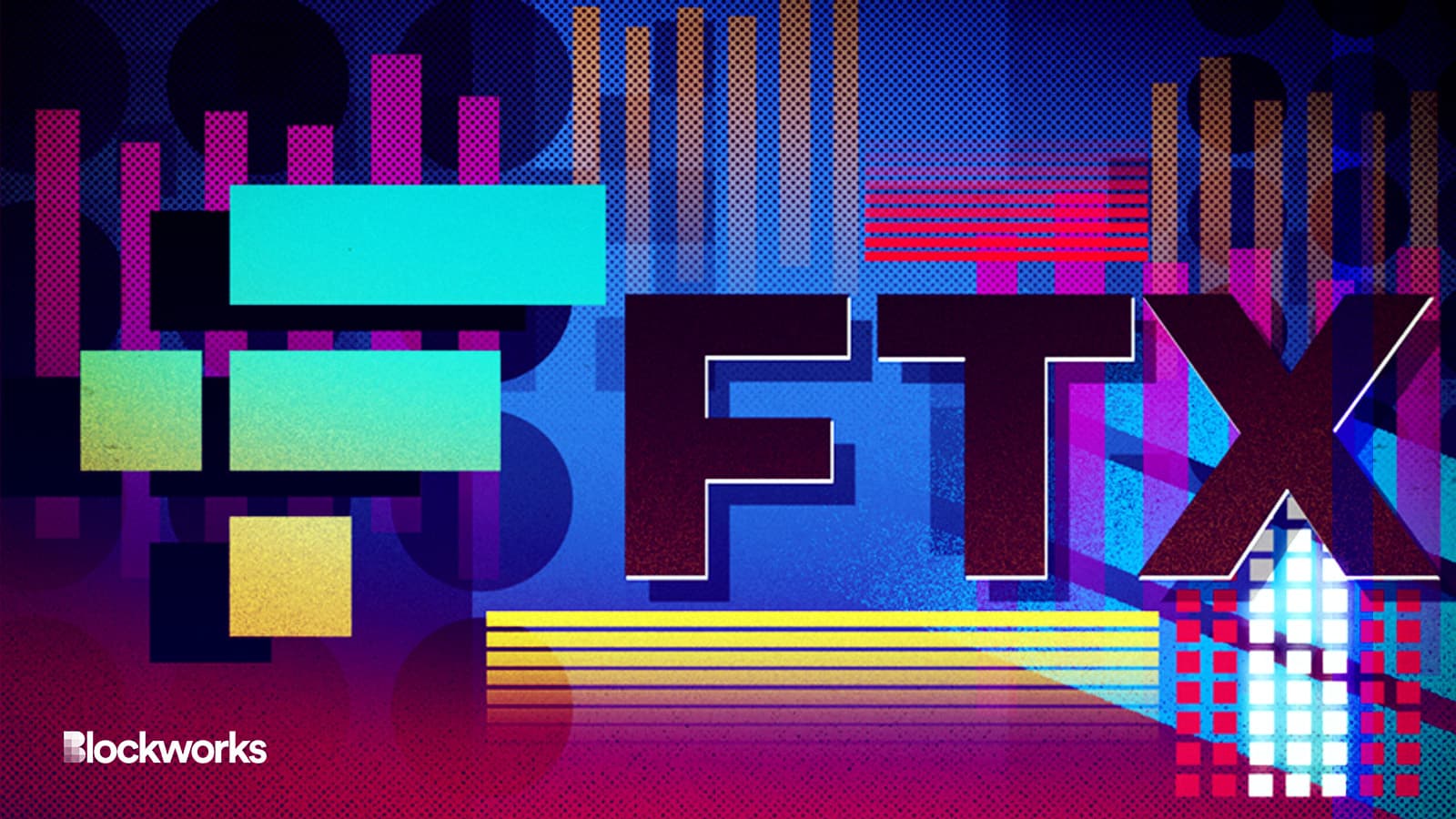 Blockworks exclusive art by Axel Rangel modified by Blockworks
As there is much to be unraveled about the crash of FTX, a pressing question for the crypto exchange's creditors remains how and when they could get back lost funds.
Some have compared FTX founder Sam Bankman-Fried to Bernie Madoff — who ran one of the largest Ponzi schemes in history. Madoff pleaded guilty in 2009 to securities fraud, wire fraud and money laundering, among other charges.
Bahamian authorities arrested Bankman-Fried Monday. Prosecutors allege he took FTX customer funds to pay the expenses and debts of affiliated trading firm Alameda Research. The 30-year-old former FTX CEO faces eight fraud charges, among others.
New FTX CEO John Ray testified to the US House Financial Services Committee Tuesday that the exchange lost $8 billion of customer money. 
Marc Powers, a former securities law practice leader at Baker & Hostetler — a firm that worked to recover funds for victims of Madoff's Ponzi scheme — said he believes about half of that could be recovered over time.  
Powers was previously a branch chief in the SEC's division of enforcement in the 1980s. He is now an adjunct professor at Florida International University, where he teaches blockchain law.
Ultimately, Baker & Hostetler helped recover about $14.5 billion of the total losses of Madoff victims, which totaled between $18 billion and $20 billion, according to Powers. About $14 billion of that $14.5 billion has been paid out to victims to date. 
Some of that money was recovered using a statute under the US Bankruptcy Code dealing with what is known as preferential payments. It states that when a debtor pays a creditor within 90 days of filing for bankruptcy, the court can force the creditor to pay that money back so it can be dispersed among other creditors.
A portion of the billions of dollars taken out of the exchange by customers in the days before FTX filed for bankruptcy, for example, will likely come back to the estate after litigation, Powers said.
Targeting large institutions
Large financial institutions that received large amounts of funds from FTX this year in repayments of loans — and may have known something was amiss at the exchange — could also be targets in an effort to recover losses, Powers said. 
Others susceptible to possible clawbacks, he added, are accounting firms and banking institutions FTX and Alameda Research used, as well as venture companies that FTX invested in.
Securities Investor Protection Act (SIPA) Trustee Irving Picard, with whom Powers worked, reached a $1 billion settlement with Tremont Group Holdings in 2011. Picard accused the New York-based company of missing "red flags" and "blindly relying on Madoff to drive their funds' returns" for nearly 15 years.  
JPMorgan agreed to pay $1.7 billion to victims of the Madoff fraud in 2014. The company, "because of its unique vantage point as the firm's banker, had reason to be suspicious about Madoff," according to documents filed in Manhattan federal court at the time.
"[Institutions] must exercise due care not only with their own money but with other people's money also," then-Manhattan US Attorney Preet Bharara said in the 2014 statement. "In this case, JPMorgan connected the dots when it mattered to its own profit, but was not so diligent otherwise."
Separate from funds Baker & Hostetler helped recover, The Madoff Victim Fund — funded through recoveries by the US Attorney's Office in various criminal and civil forfeiture actions — has so far paid out nearly $4.1 billion to more than 40,000 victims. 
This includes the $1.7 billion from JPMorgan, as well as about $2.2 billion from the estate of deceased Madoff investor Jeffry Picower. Additional funds were collected through other Madoff investors, as well as criminal and civil forfeiture actions against Madoff and his co-conspirators.
The Madoff Victim Fund did not return a request for comment. 
Other potential sources of fund recovery
Damian Williams, the US Attorney of the Southern District of New York, called Bankman-Fried's alleged crimes "one of the biggest financial frauds in American history" during a press conference Tuesday.
In its indictment, the US government has a forfeiture charge against Bankman-Fried, meaning all his assets — and those he recently gave away effectively as gifts — are likely to be recovered by the Department of Justice to eventually be paid out in a victim's fund, Powers said.
"There are also sizable loans to other senior management at FTX and affiliates, if and when they are charged civilly or criminally," he added. "These amounts will be significant."
Others still could be asked to return money received by FTX and its affiliates.
Vox was awarded a $200,000 grant from Building a Stronger Future — a family foundation run by Bankman-Fried and his brother, Gabe — to support a project on technological and innovation bottlenecks that hamper human progress. This project has been put on pause.
The company is having internal discussions about what to do with the grant money, Vox senior correspondent Dylan Matthews wrote in a Dec. 12 column. 
"It's more complicated than just giving it back, not least because it's hard to be sure where the money will go — will it go toward making victims whole, for instance?" Matthews wrote.
A spokesperson for the company declined to comment further.
Powers said Baker & Hostetler had sought the return of donations from non-profits of Madoff under bankruptcy clawback rules.
"There are all different kinds of people, professionals and institutions — ultimately if they use the same playbook — from which they'll be able to get back the money," Powers said.
A process to play out over years
Seth Taube, a former federal prosecutor and ex-SEC official, said getting judgements, collecting money and distributing money is set to take years, not weeks or months. Madoff-related cases are still pending more than a decade later, he added.
Powers said he expects the FTX-related lawsuit and fund recovery process could be a bit quicker than the Madoff situation — pointing to FTX's alleged misuse of funds being done over a shorter amount of time. Still, the recovery process, and any payments to victims, could take at least three to five years, he added.
As for Bankman-Fried's fate here, Taube said it is not yet clear whether this was a Ponzi scheme like the one Madoff ran. Madoff was sentenced to 150 years in federal prison, where he died in April 2021 at the age of 82. 
In a transcript of testimony Bankman-Fried planned to give, obtained by Forbes, the former FTX CEO said he "f*cked up," acknowledging that he "ended up failing to focus on risk management." But he has denied commingling funds in various interviews with media outlets in recent weeks. 
"Bankman-Fried claims he was merely negligent, not a knowing thief," Taube told Blockworks. "In truth, the difference between venality and stupidity is subtle in a case like this."
Charges the former FTX CEO faces carry maximum penalties of 115 years in prison. Mark S. Cohen, who is representing Bankman-Fried, did not immediately return a request for comment.
"If convicted, this is a Madoff-like potential sentence that is decades, not years," Taube said. "If he cooperates, he may get out before he needs a cane."
---
Get the day's top crypto news and insights delivered to your email every evening. Subscribe to Blockworks' free newsletter now.
Want alpha sent directly to your inbox? Get degen trade ideas, governance updates, token performance, can't-miss tweets and more from Blockworks Research's Daily Debrief.
Can't wait? Get our news the fastest way possible. Join us on Telegram and follow us on Google News.
---