Crypto Funding: Return to Form in $246M Week
Auradine and River Financial top big week of raises that included $6 million from Jack Dorsey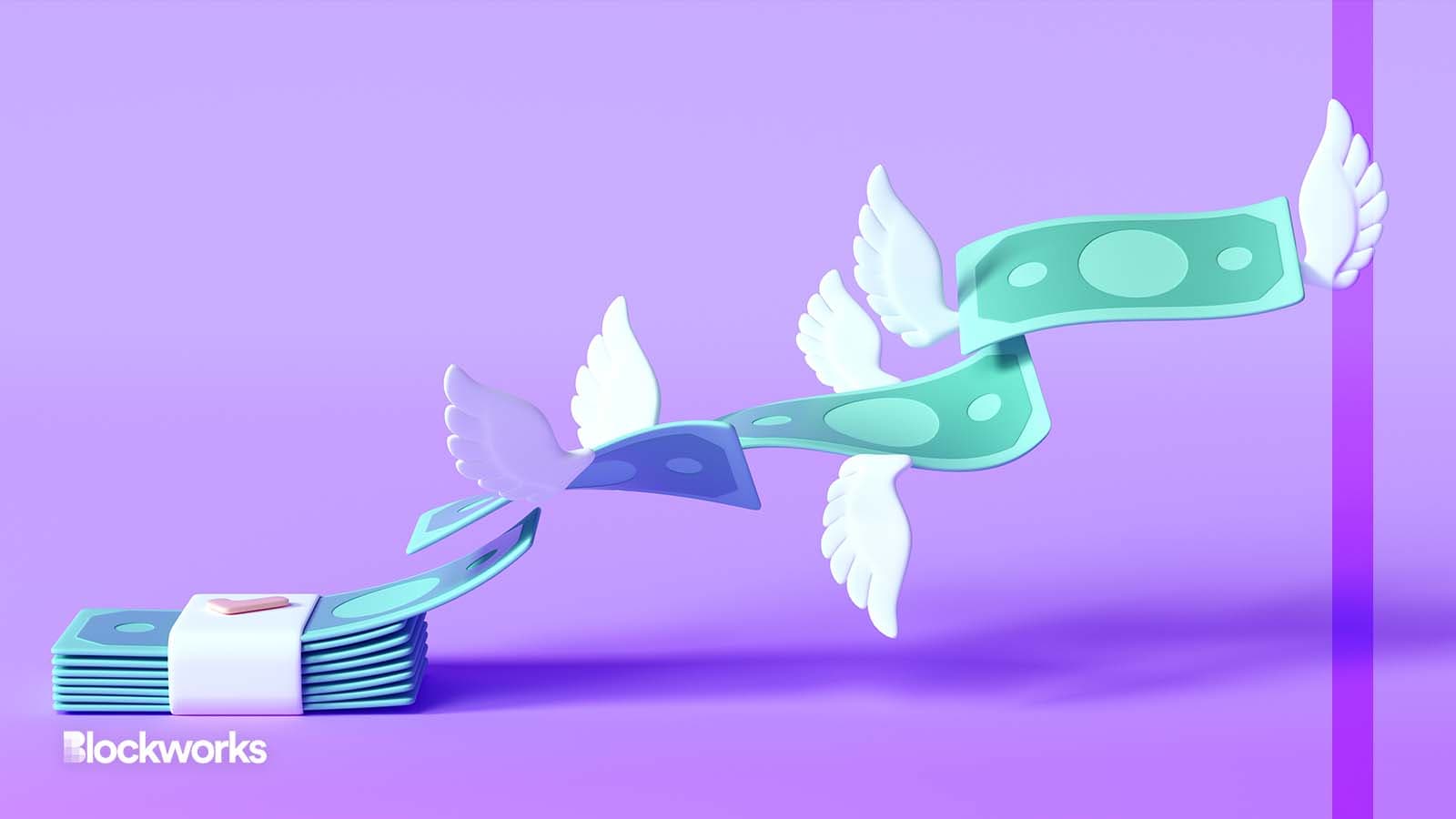 StockStyle/Shutterstock.com modified by Blockworks
Crypto funding skyrocketed more than 330% this week, with approximately 16 firms raising more than $246 million. 
Last week, 13 startups brought in just $56 million, including Blockworks' raise, which totaled $12 million.  
The last seven-day stretch for crypto companies to lock down more than $200 million was back in early April, when LayerZero's $120 million haul went down as a notable outlier. 
Auradine, a Silicon Valley-based Web3 infrastructure provider, took the top spot this week via its Series A, which raked in $81 million in a round co-led by Celestia Capital and Mayfield Fund. The publicly traded bitcoin miner Marathon Digital, which has its own venture arm, also participated. 
Auradine's CEO Rajiv Khemani told Blockworks the company wants to use the fresh capital to advance infrastructure technologies related to blockchain, privacy and artificial intelligence. 
"We believe that the infrastructure is not mature and not high performance, and so our goal is to make that infrastructure secure, scalable, and sustainable," Khemani said. 
Semiconductor chip design is another aspect of Auradine's business. Khemani said their continued progress is crucial to the blockchain and privacy-related products the company has in the works. 
Auradine's team consists of former professionals from the cybersecurity-focused Palo Alto Networks, as well as veterans of Nvidia and Intel. 
Bitcoin, Bitcoin, Bitcoin
A couple of Bitcoin-focused (BTC) startups follow suit. 
River Financial, a bitcoin services provider, secured $35 million in a Peter Thiel-backed Series B Goldcrest, Valor Equity Partners, Esas Ventures, and Alarko Ventures also invested.
River has a host of bitcoin-related products, including a zero fee brokerage for recurring orders, full-reserve custody and mining. It also supports wallet services on the protocol, including via its layer-2 Lightning Network. 
River CEO Alex Leishman said he's seeing a new wave of interest in Bitcoin that's been ushered in by institutional adoption. 
"This year's bank failures and bailouts have been a wake-up call, revealing the cracks of the traditional financial system and reminding us why Bitcoin is so important—it's a secure path to a stronger and more transparent global economy," Leishman said in a statement. 
Bitcoin miner Cormint, meanwhile, raised $30 million in a Series A round led by Cormint President Jamie McAvity and Silicon Laboratories' Chairman Nav Sooch. 
Cormint plans to use the fresh funding to expand the mining capabilities of its Fort Stockton, Texas data center to 2.4 exahashes by the end of 2024. 
Other notable fundraises
Lagrange also raised $4 million to develop its zero knowledge system. The funding was led by 1kx.
---
Don't miss the next big story – join our free daily newsletter.