Crypto 'Not Going Away' Following Market Rout, Galaxy Digital CEO Says
"It will take restructuring, a redemption cycle, consolidation and renewed confidence in crypto," Novogratz said on the industry's recovery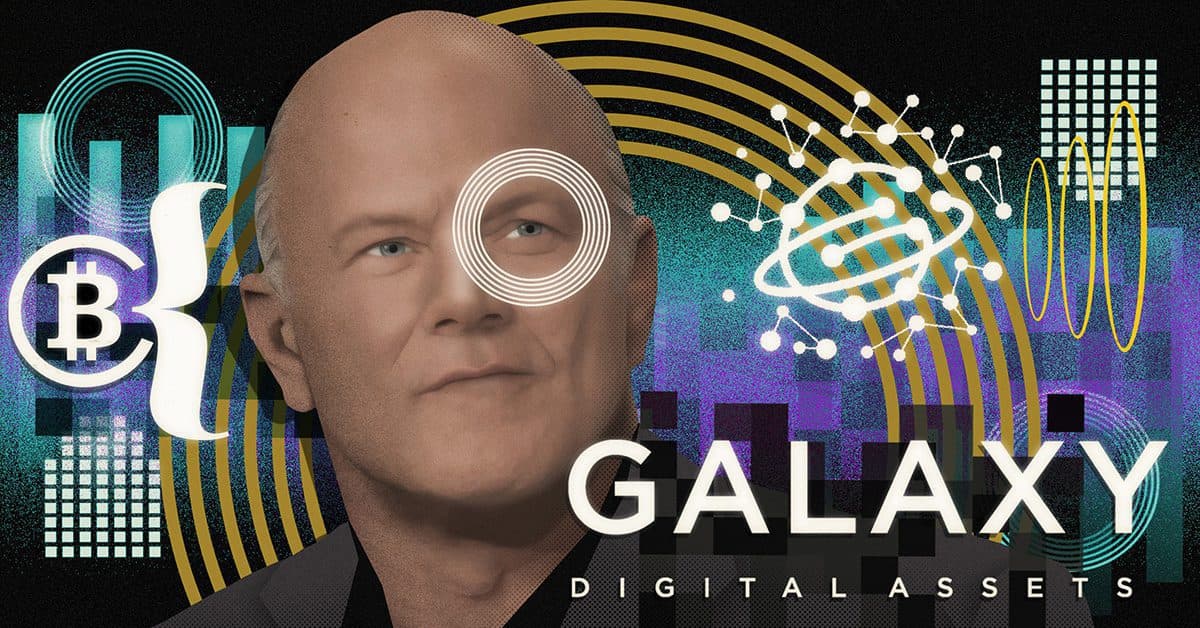 Mike Novogratz, Galaxy Digital; Blockworks Exclusive Art by Axel Rangel
key takeaways
Galaxy Digital CEO Mike Novogratz said that despite last week's market rout caused by Terra's collapse, crypto — as an asset class — would remain resilient
Though the asset manager was able to dodge headwinds in Terra, its strategy to stem expected losses of around $300 million have proven somewhat futile
Galaxy Digital's CEO Mike Novogratz has said that while last week's market turmoil is "heart-wrenching," the crypto community stands well poised to weather the storm.
Novogratz also said his firm managed to avoid significant headwinds in the downturn by sticking to the tried and true strategy of maintaining a diversified portfolio and taking profits along the way. Still, that strategy did not help Galaxy dodge a quarter-to-date loss of about $300 million.
A risk management framework and a firm understanding of the macroeconomic environment were also front of mind, according to the investment management firm, which handles roughly $2.3 billion in assets for larger clients. Galaxy's treasury does not utilize algorithmic stablecoins, according to Novogratz and company earnings reports.
The fallout from Terra's systemic market contagion, which saw bitcoin's price drop by as much as 25% before recovering slightly last week, contributed to a massive $1 trillion worth of digital asset value wiped off in a single month.
Stablecoin UST and its sister token LUNA — whose value also dropped to near $0 — alone witnessed $40 billion being taken off the table in quick succession, leaving many big and small investors rushing for the exit. Most of Terra's investors had pinned their hopes on the network's algorithmic tokenomics that promised to revolutionize finance and decouple dependency from mainstream institutions.
The CEO pointed to the current global macroeconomic climate, including the deleveraging of government stimulus, as a contributing factor to the downturn in growth markets as well as crypto.
"The 'free money forever' ethos of the last decade has left us staring in the face of the biggest bout of inflation since the '70s," Novogratz said.
A comedown from the meteoric rise in prices resulting from a policy designed to provide relief against the 2008 global financial crisis, as well as Covid-19, has resulted in "meaningful and correlated corrections," Novogratz said.
Yet despite a shaken market, the long-time crypto enthusiast also said the asset class would not be "going away," that human capital continues to pour into the industry and industry participants understood its nascency.
"This does not mean the crypto market will bottom and head straight back up. It will take restructuring, a redemption cycle, consolidation and renewed confidence in crypto," he said. "Crypto moves in cycles, and we just witnessed a big one."
---
Get the day's top crypto news and insights delivered to your email every evening. Subscribe to Blockworks' free newsletter now.
Want alpha sent directly to your inbox? Get degen trade ideas, governance updates, token performance, can't-miss tweets and more from Blockworks Research's Daily Debrief.
Can't wait? Get our news the fastest way possible. Join us on Telegram and follow us on Google News.
---