How Crypto Has Stayed in the Green During Banking Crisis
Through regulatory actions and pressing macro conditions, bitcoin has remained remarkably resilient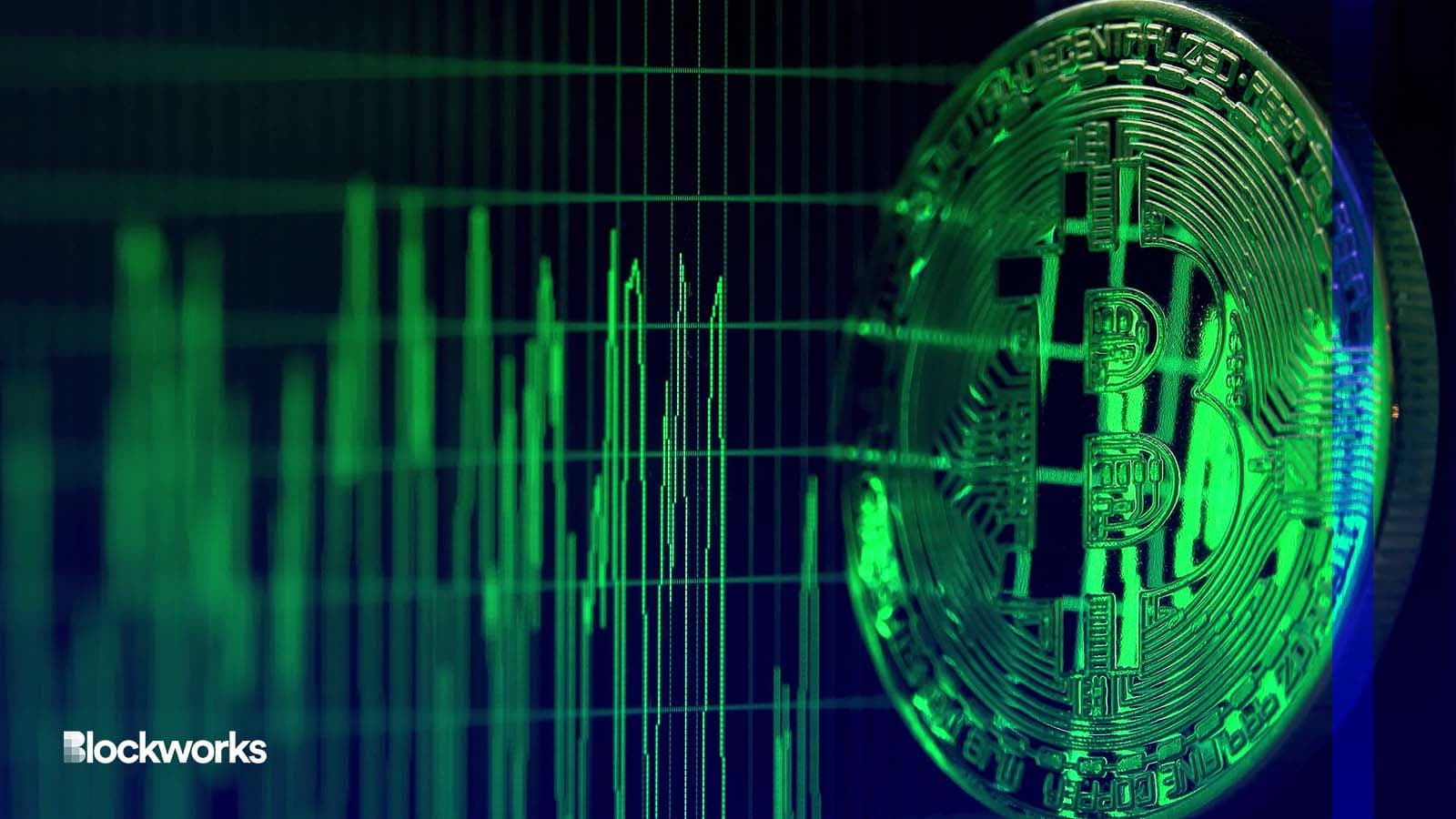 Novikov Aleksey/Shutterstock modified by Blockworks
Bitcoin and ether have managed to stay in the green throughout the current banking crisis, even as regulatory pressures continue to mount. Trying to determine why and how bitcoin especially has remained resilient is a nearly impossible task, analysts said, but there are key factors investors should keep an eye on. 
Bitcoin (BTC) is up more than 20% over the past month, while ether (ETH) has gained around 10%. Market research firm Global Macro said its highest performing index for the week has been its bitcoin index, which is up 13% week over week. 
Analysts say macro conditions are helping support crypto for the time being. 
The Federal Reserve's decision to bump interest rates 25 basis points Wednesday was followed by promising remarks from Chair Jerome Powell that should the banking crisis continue and contaminate other areas of the economy, the central bank will be forced to take a more aggressive stance. 
Markets like the sound of lower hikes, Noelle Acheson, author of Crypto is Macro Now and former head of market insights at Genesis, said.
"The persistent and spreading concerns plaguing the banking industry are showing in fed funds expectations," Acheson said. 
Fed funds futures are dramatically lower than the central bank's official year-end target of 5.1%. Markets are anticipating ending 2023 at around 4%. 
"This is also seen in the continued drops in key US treasury yields," Acheson added. "The 10-year and the 2-year are now back to where they were in early September, when the fed funds range was still 2.25-2.50%."
However, investors still need to keep an eye on stocks, analysts warn, because a major sell-off is bound to impact crypto markets. 
"The banking crisis, which caused the market to price in rate cuts starting in the summer, has had little knock-on effect on crypto (so far)," analysts from Macro Hive wrote in a note Friday. "The short-term pause in BTC and ETH is technically a correction, but if equities break down meaningfully, crypto will struggle to remain buoyant as investors source liquidity from everywhere."
Recent regulatory developments — Coinbase's Wells notice, Do Kwon's arrest and indictment, and charges against SushiSwap — should maybe have crypto investors wary, the analysts say.
For now, though, volatility and bitcoin dominance indicators show that crypto, particularly BTC, is holding firm.
---
Don't miss the next big story – join our free daily newsletter.