Crypto 'Risk Rally' Comes Despite Broader Contagion Concerns
A spike in the price of digital assets comes as the US Fed ponders its next move on further supposed inflation-busting rate hikes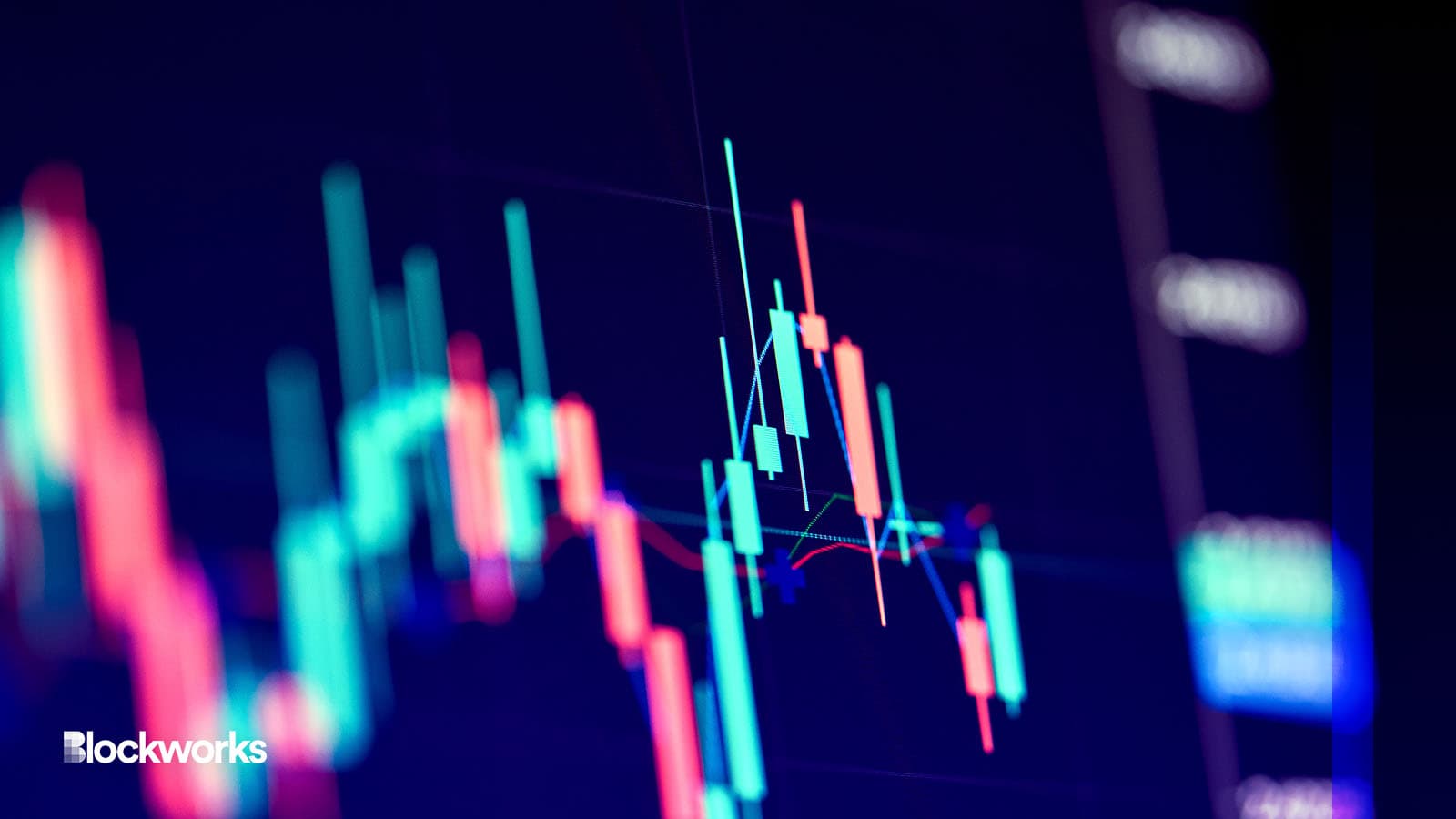 Source: Shutterstock / Ground Picture, modified by Blockworks
Amid growing uncertainty in broader market sectors, namely banking, bellwether crypto bitcoin remains steadfast.
Bitcoin (BTC) is up about 9% in the last 24 hours to $22,200, erasing last week's losses when a $1,300 sell-off on Thursday had followed New York Attorney General Letitia James' labeling ether (ETH) as a security.
James filed against Seychelles-headquartered exchange, KuCoin, on the grounds it violated securities laws through its provision of ether, luna and the TerraUSD stablecoin to investors in the state of New York.
Crypto's total market capitalization has also jumped back above $1 trillion, rising 9.3% to $1.05 trillion after dipping below that level late Thursday evening, CoinGecko data shows.
The recovery in digital assets comes as The Federal Reserve faces challenges in its attempt to tackle inflation without destabilizing the financial system or triggering a US-wide recession.
Policymakers are currently attempting to gauge inflationary tailwinds as they prepare for an important FOMC meeting this month. Despite implementing multiple interest-rate increases, the economy has proved to be more resilient than previously thought. 
An important meeting, slated for March 22, will decide whether to increase the rate by 50 basis points. According to CME FedWatch Tool, markets are pricing in a more likely 25-point rise. 
Others, like Goldman Sachs, now foresee a stall to ongoing rate hikes in light of the recent stress in the banking sector, Reuters reported Sunday.
Investors have grown increasingly anxious about the state of the financial system following the downfall of Silicon Valley Bank (SVB) on Friday. Major markets across the country closed lower on the day, with the S&P 500 posting a 1.8% loss while the Dow Jones Industrial Average also shed 1% to 31,909.
The collapse of a major financial institution has been a concern for the broader financial system in the past because it led to a domino effect of financial losses and a loss of confidence, as seen amid the 2008 financial crisis.
US regulators took charge on Sunday and swiftly implemented emergency measures to contain the potential fallout from Silicon Valley Bank's sudden collapse.
Assistance has been provided to uninsured depositors of both SVB while extra funding has been made available to the banking system. 
Officials also confirmed the closure of Signature Bank, which serves as a key bank for crypto companies in New York. Depositors of both banks are expected to be fully reimbursed.
According to Arcana founder, Rich Falk-Wallace, the crypto market has shifted to pricing in an overall risk rally associated with a more dovish Fed policy resulting from SVB's collapse and market contagion concerns.
"It is far from clear whether that rally is sustainable at this point," he said. "There is also the more transient dynamic of Coinbase having closed Circle withdrawals over the weekend, which some believe has pushed demand from USDC into bitcoin while the gates remain up."
Coinbase's conversion of USDC to USD remained suspended Monday at 8:00 am ET.