Hong Kong's Digital Assets Industry Needs Custodian Rules
Interest in digital assets exists, especially for institutional investors in the City, but clear regulations need to be established around custody, says Hex Trust CEO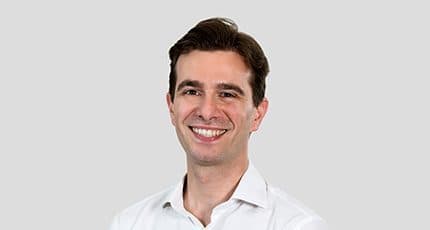 Alessio Quaglini, CEO of Hex Trust
key takeaways
Hong Kong regulates crypto exchanges under its virtual assets service provider taxonomy, but doesn't give guidance to digital assets custodians
Regulators in the city need to establish rules around digital asset custodians that are as unique as the asset class itself, argues Hex Trust CEO
Hong Kong's institutional investors have demonstrated significant interest in digital assets, but unclear regulation around custodians for these assets is holding the industry back, says Alessio Quaglini, the CEO of Hex Trust. 
"What I can say is there are no clear regulations in Hong Kong for digital assets," Quaglini told Blockworks. "What we have to live with is basically the regulation for custody of traditional assets."
While Hong Kong's Securities and Futures Commission, the city's securities watchdog, has taken what some observers call a "progressive" approach to incorporating digital assets into institutional finance, rules around custodians are the missing link. That's not to say that the SFC doesn't acknowledge the necessity of asset custodians for crypto, but rather the current licensing regime is not compatible with the nature of the industry. 
Current SFC rules require that licensed entities — such as fund managers — need to appoint custodians for their client assets including cryptocurrencies and other tokens. The SFC doesn't license custodians, it only defines criteria for eligibility which usually means they will have to be either a bank or trust company.
Virtual asset exchanges, however, are licensed under securities law and licensed as either a Type 1, securities dealer, or Type 7, an automated trading service provider, and they must have a trustee or corporate service provider license. 
Going against the grain
But the inherent problem with all of this is it operates under the assumption that all digital assets are securities, which effectively goes against the grain of regulatory trends around the world. 
"Now the issue with digital assets is that they can fall under different asset classes," Quaglini continued. 
Instead of forcing a square peg in a round hole by using the exact same infrastructure as securities for custody,  Quaglini proposes a new SFC license type, a "Type 0" that solely deals with the safeguarding of client assets as opposed to farming that responsibility off to banks or trust companies. 
But even if the SFC hasn't provided clear regulation regarding custody, Quaglini thinks that they are going in the right direction with the Virtual Asset Services Providers licensing regime. Though he cautions that if future regulation around custody is unclear or "too restrictive" or unclear it's going to push customers to unregulated platforms. 
Something never seen before
All of this comes as Quaglini says the influx of capital into the digital assets market over the last year is "something we've never seen before, not even in 2017."
Quaglini points to the two existing licensed asset managers in the City as an example of institutional interest in digital assets, along with banks, hedge funds, and brokers. 
Although Quaglini hasn't heard much from the smaller local Hong Kong banks, and many of the banks in Hong Kong with significant China exposure are non-starters, he said that Hex Trust has been approached by 17 of the top 20 global banks to help them with their digital asset strategies.
But for the industry to get to the next step, there needs to be an initial framework for regulated digital asset custodians, otherwise all of this institutional interest is going to be lost to unregulated platforms.