Valkyrie is the first to provide ether futures exposure in an ETF
The crypto-focused company began investing in ether futures contracts via its bitcoin strategy ETF Thursday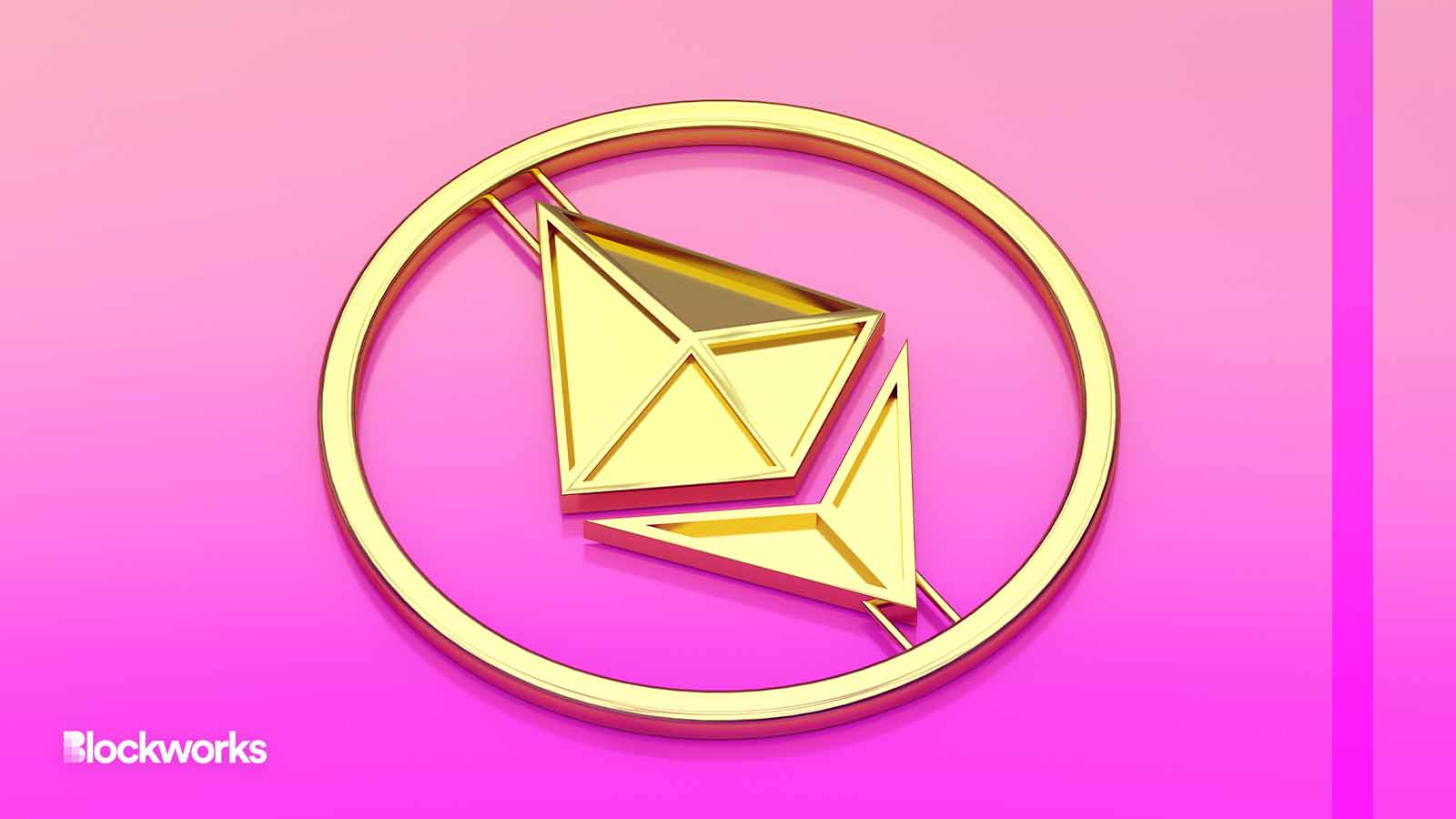 ymcgraphic/Shutterstock modified by Blockworks
While the fate and timeline around US spot bitcoin ETFs remains opaque, the Securities and Exchange Commission appears to have given its blessing to ether futures funds.  
Crypto-focused investment firm Valkyrie had filed with the SEC in August to change its Bitcoin Strategy ETF — which holds bitcoin futures contracts — to one that also invests in ether futures. 
The attempt was successful.
The Valkyrie Bitcoin Strategy ETF began adding exposure to ether futures contracts Thursday, a Valkyrie spokesperson told Blockworks in an email. The fund's new investment strategy is set to become formally effective on Oct. 3, the representative added — at which point its name will change to the Valkyrie Bitcoin and Ether Strategy ETF (BTF).  
Volatility Shares kicked off the latest wave of ether futures ETF proposals with a July 31 filing. Others, including Grayscale Investments, Bitwise Asset Management, ProShares, VanEck, Direxion, and Roundhill Investments quickly followed suit with similar proposals the following week. 
Read more: SEC now ready to consider ETH futures ETFs, sources say — but what's changed?
Valkyrie's different approach — by amending the investment strategy of an existing fund — had put its potential effective date ahead of other proposed issuers. 
Industry watchers expect other ether futures ETFs to launch in short order.
Volatility Shares said last month it planned to launch its Ether Strategy ETF (ETHU) on Oct. 12. VanEck posted a video on its X page Thursday — in tandem with a press release — teasing the "upcoming launch" of the VanEck Ethereum Strategy ETF. 
A VanEck spokesperson did not return a request for comment on the exact timing of that launch. 
Eric Balchunas, senior analyst at Bloomberg Intelligence, said in a Thursday X post that the SEC could look to speed up the launch of ether futures ETFs before a potential government shutdown.
The SEC had submitted a range of filings this week delaying its decisions on a number of planned ETFs, including a spot bitcoin ETF proposal by Ark Invest and 21Shares. The regulator was not expected to weigh in on that proposal next until Nov. 11.
Segment observers speculated the earlier-than-expected disclosures were also due to the looming shutdown, which Gary Gensler said during a Wednesday hearing would leave the commission with a "skeletal" staff.  
Valkyrie's success in modifying its existing fund to hold ether futures contracts comes nearly two years after the first bitcoin futures ETFs hit the US market. 
ProShares launched its bitcoin futures product just days before similar funds by Valkyrie and VanEck went live — a first-mover advantage that helped it quickly amass $1 billion in assets under management. 
Several issuers, including Grayscale Investments, filed for ether futures ETFs in May before halting such plans. Sources told Blockworks at the time that the SEC signaled it was not ready to approve such products.
The SEC did not return a request for comment.
---
Don't miss the next big story – join our free daily newsletter.