SEC Not Ready to Approve Ether Futures ETFs, Sources Say — But Why?
After Grayscale and Bitwise paused plans for such funds Wednesday, industry watchers point to ETH's futures market liquidity and asset classification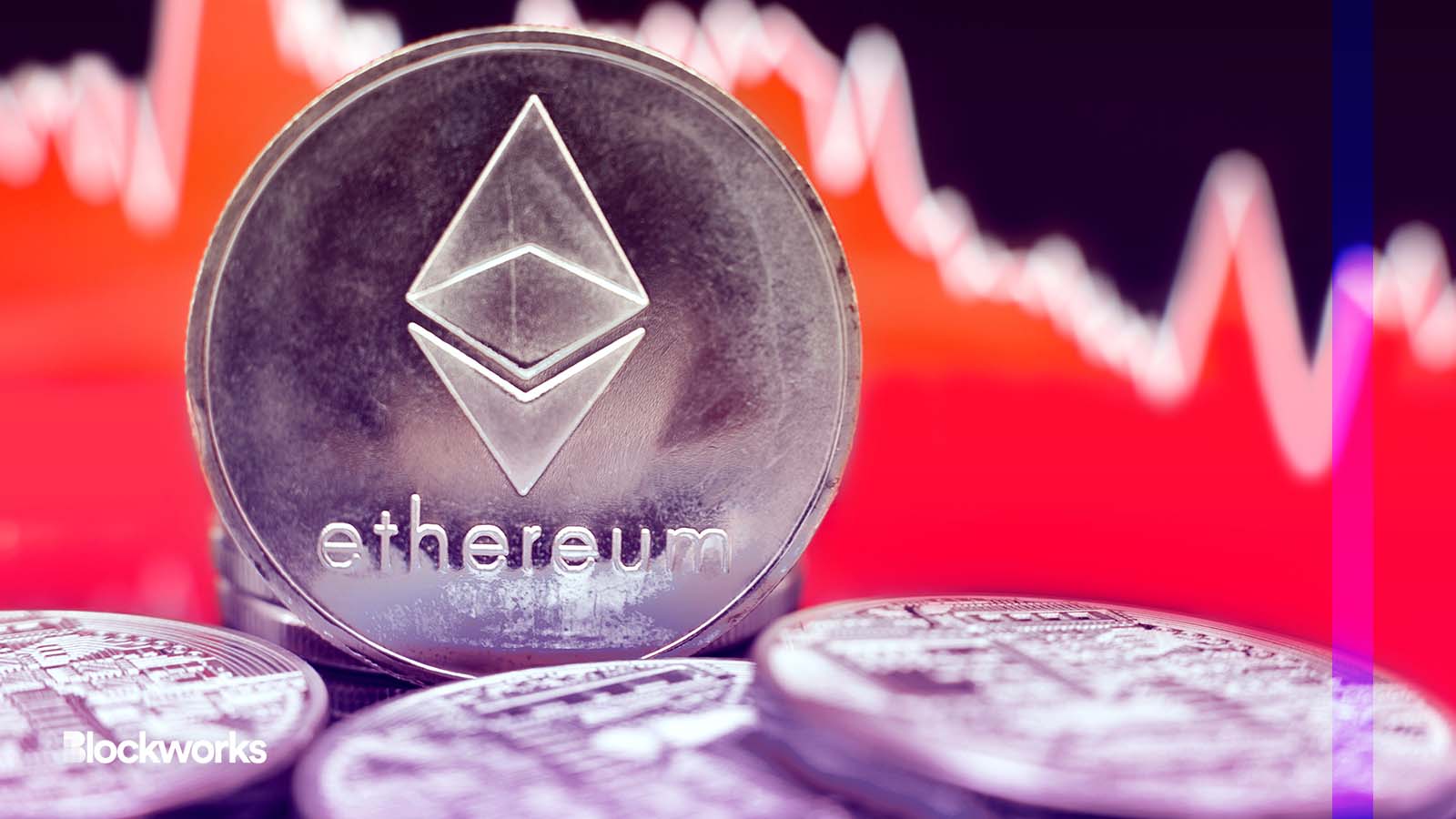 24K-Production/Shutterstock modified by Blockworks
Moves from Grayscale Investments and Bitwise Asset Management to pause planned ether futures ETFs came after the SEC asked them to do so, according to two sources directly familiar with the matter. 
Industry participants told Blockworks that concerns around current ether futures liquidity levels, as well as a lack of clarity on whether ether is considered a security or a commodity, are possible rationales. 
Grayscale, one of the crypto industry's largest and most prominent asset managers, moved last week to register a planned ether (ETH) futures product with the SEC. The firm — known for its $17.2 billion Grayscale Bitcoin Trust (GBTC) — reversed course this week.
Read more: Grayscale, Bitwise Pumping Brakes on ETH Futures Plans
Grayscale's pullback appears to have started a trend amongst its competitors, per a Blockworks' review of SEC filings and the two sources familiar with the matter. 
That trend: SEC representatives have told involved parties that the US regulator is still not yet ready to approve such products. The SEC oversees ETFs domiciled in the ETF, while the CFTC regulates crypto future trading products.  
Direxion follows Grayscale, Bitwise's lead 
Fund manager Direxion became the latest to request rescinding its proposal to launch an Ether Strategy ETF, according to an SEC filing on Thursday. Direxion has nearly 80 ETFs trading in the US with combined assets under management of roughly $26.4 billion, according to ETF.com.
The two sources told Blockworks this week that the SEC has recently asked a number of top would-be issuers to pull their public filings for ether futures ETFs — requesting for firms to discuss the proposals confidentially with the regulator. 
Both sources were granted anonymity to discuss sensitive business dealings. The SEC did not return a request for comment.
The Direxion filing came a day after Bitwise submitted a request to withdraw the application for its Ethereum Strategy ETF to the SEC. This would have invested primarily in cash-settled, front-month ETH futures contracts traded on the Chicago Mercantile Exchange (CME).
An amended filing by Grayscale, dated Wednesday, indicated the crypto-focused asset manager was moving forward with ETF launch plans that did not include its previously filed-for Ethereum Futures ETF.
Spokespeople for Grayscale and Bitwise declined to comment. Direxion did not return a request for comment. 
Valkyrie Investments and Roundhill Investments also filed for ether futures ETFs last week. A Valkyrie representative declined to comment on its plans, while Roundhill Investments could not immediately be reached.
SEC not ready?
The SEC approved bitcoin futures ETFs in 2021. But Matthew Sigel, head of digital assets research at fund group VanEck, told Blockworks the CME ether futures market is not yet liquid enough to support an ETF. 
VanEck has previously filed for a bitcoin ETF. It also filed for an ether futures ETF in 2021 before withdrawing the application just days later. ProShares did the same, though the fund group launched the first bitcoin futures ETF a couple months later.
"Because of the SEC's previous haphazard approach to a bitcoin ETF, we've already spent considerable time and resources filing and re-filing applications in hopes the timing would align to allow us first to market with a physical bitcoin ETF," Sigel said. "However since the case against ETH futures ETF is quite clear from a liquidity perspective, we figured in this case, why bother?"
The average daily volume for CME ether futures last month clocked in at 5,580 contracts, according to CME Group data. 
That substantially trailed the average daily volume of 9,713 contracts for bitcoin futures over that same period. Open interest for ether futures and bitcoin futures during the month: 3,578 and contracts and 13,412 contracts, respectively.  
Sigel added that ETH futures liquidity levels would likely have to more than double before the regulator would approve an ether futures fund.
Beyond ether liquidity 
Liquidity might not be the only issue the SEC has with the ether futures ETF proposals. 
Bryan Armour, director of passive strategies research at Morningstar, said he believes any read of the SEC's disinterest in approving an ether futures ETF is "conjecture" at this point.
"Bitcoin has advantages over ether in terms of its integration into the financial system as a payment method … and its deeper liquidity," he told Blockworks in an email on Thursday. "But the main point of contention for the SEC may be its uncertain classification of ether as a commodity or security."
While the CFTC considers ether to be a commodity, SEC Chair Gensler has said he believes most crypto assets, excluding bitcoin, are securities.
Ether's qualification as a commodity came into question after Ethereum moved from a proof-of-work model to proof of stake last year, Armour said. 
"Staking could change the outcome of the Howey Test, which the SEC uses to determine what qualifies as an investment contract," he said. "My expectation is that the SEC needs more time to get comfortable with its classification before approving Ethereum-related ETFs."
---
Get the day's top crypto news and insights delivered to your email every evening. Subscribe to Blockworks' free newsletter now.
Want alpha sent directly to your inbox? Get degen trade ideas, governance updates, token performance, can't-miss tweets and more from Blockworks Research's Daily Debrief.
Can't wait? Get our news the fastest way possible. Join us on Telegram and follow us on Google News.
---