January bound: SEC sets decision date on Ark, 21Shares bitcoin ETF
The regulator has come out earlier than expected to share it could take the full 240 days it is allotted to consider the planned product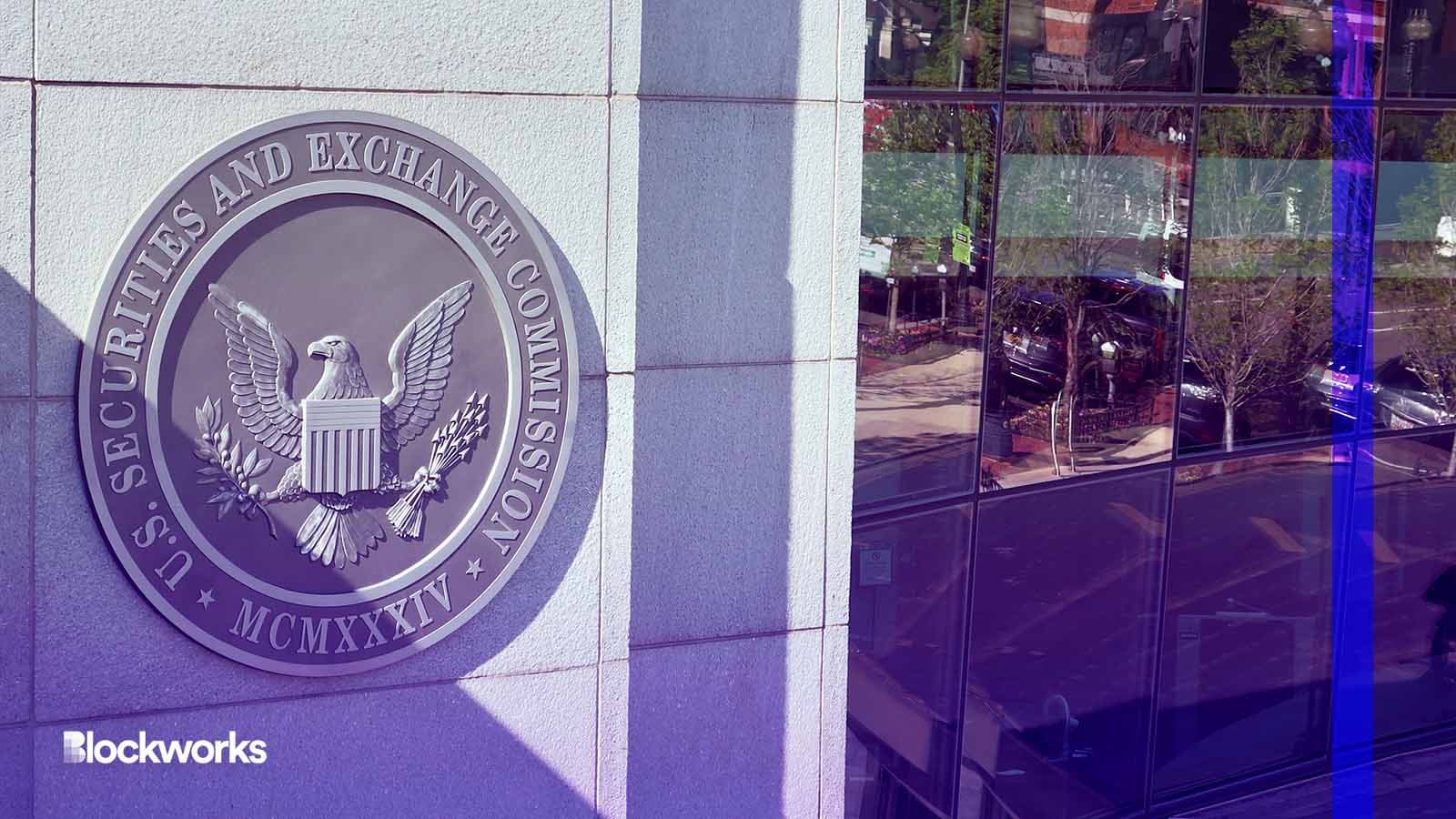 Kristi Blokhin/Shutterstock modified by Blockworks
The Securities and Exchange Commission has posted an apparent reminder it doesn't want to rush a decision on approving or denying the latest wave of spot bitcoin ETFs.  
The US regulator on Tuesday delayed its ruling on a bitcoin ETF from Ark Invest and 21Shares, as well as a similar planned fund from Global X. Those delays were included in filings published earlier than expected.
Such filings signal the SEC is taking the full time allotted to decide on the proposed Ark 21Shares Bitcoin ETF. It was not immediately clear whether it would do the same for competing proposals by BlackRock, Fidelity and other companies. 
The SEC has 240 days to decide whether to allow the various active spot bitcoin ETF filings. It publishes filings throughout that period to signal whether it has ruled on, or needs more time to consider the proposals. Such filings are due at 45 days, 45 days, 90 days and then 60 days. 
Ark Invest and 21Shares filed for its latest spot bitcoin ETF in April. The SEC had said it needed more time to rule on the fund at the end of the first two 45-day periods, setting up a new deadline of Nov. 11.
But the SEC revealed Tuesday — weeks before that deadline — that it would take until Jan. 10 to approve or deny the product.
The regulator is also giving itself at least another 45 days — from an Oct. 7 deadline — before approving, denying, or again delaying a decision on Global X's proposed bitcoin ETF.
"This may put the hammer down for any hopes of an ETF approval this year?" Bloomberg Intelligence Analyst James Seyffart said in an X post. "If they went on Ark/21 shares already, we may see delays on all the other filings today too?"
The next deadlines for the regulator to submit filings with updates on seven other planned bitcoin funds — BlackRock, Fidelity, Invesco, Bitwise, VanEck, WisdomTree and Valkyrie — fall between Oct. 16 and Oct. 19. The final deadlines for these proposed funds are in mid-March.
"​​In reality my base case is that we will get the 'delays' on the other filings tomorrow or sometime this week and the SEC is simply getting ahead of a likely federal government shutdown," Seyffart said in a separate X post.
Industry watchers have stressed it is normal for the SEC to delay its rulings until the end of the 240-day periods, often making these periodic deadlines anticlimactic. 
Read more: Delays mount: SEC defers ruling on BlackRock, Fidelity bitcoin ETFs
Still, observers have kept an especially close eye on the latest swathe of proposed bitcoin ETFs given asset management giant BlackRock's entrance into the race in June. 
Grayscale's August court win against the SEC has put additional pressure on the regulator, some have argued. That DC Circuit Court of Appeals decision brings up yet another October deadline.
The commission's window to appeal the decision — 45 days from the Aug. 29 decision — ends on Oct. 13. Such an action could send the decision to the US Supreme Court or to what is known as an "en banc" panel review.
"We believe the SEC's decision [to appeal or not] will determine whether we see spot BTC ETFs approved within the next few months or if it will be much longer as the agency doubles down on its stance up to now," analysts at Compass Point Research and Trading said in a Sept. 22 research note.
Spokespeople for Ark Invest and Global X did not immediately return requests for comment.
---
Don't miss the next big story – join our free daily newsletter.