To enshrine or not to enshrine? Ethereum's existential debate continues
Imagining Ethereum as both a government and an operating system paints a clearer picture of the debate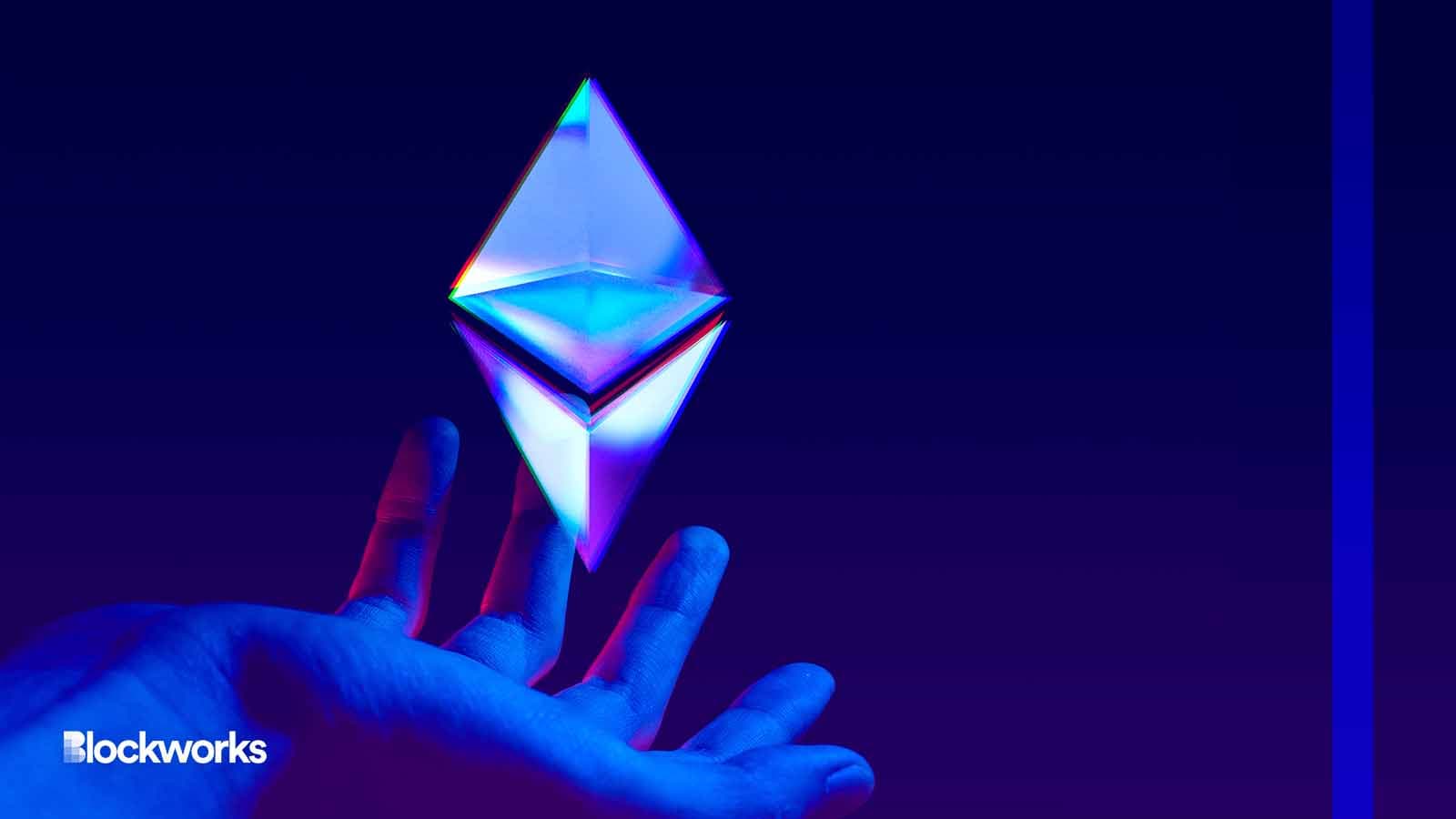 issaro prakalung/Shutterstock modified by Blockworks
Enshrinement is an often contested topic in "Ethereum land" that seems to be trending again, Blockworks co-founder Michael Ippolito says. 
The argument over enshrinement centers on whether more elements should be baked in or pushed out toward the edges of the Ethereum network protocol, he explains. Ippolito notes that the many attempts to enshrine account abstraction "demonstrate how difficult it is actually to enshrine things in the protocol, even if you can decide as a community that this makes sense."
On the Bell Curve podcast (Spotify/Apple), Myles O'Neil, an associate at the advisory and investment firm Reverie, illustrates the enshrinement dilemma with an analogy. Comparing a blockchain to how a government should treat its country, O'Neil says one could argue that "it's not great to let everything go to the private market. There are certain services that lead to natural monopolies."
If private companies entirely capture elements such as utilities, "that would not be healthy for the underlying ecosystem," O'Neil says as an example. The idea applies to Ethereum in the sense that certain utilities should be "regulated" or "nationalized" for the "greater health of the ecosystem," he says.
Read more: Account abstraction: Finding a balance between on- and off-chain activity
Sounds like communism!
The pushback O'Neil hears is "that sounds like communism to me!" Such a controlled arrangement may not be healthy for attracting future entrepreneurs and innovators, he says.
Another way to imagine the situation is to think of Ethereum like an operating system, O'Neil says. Operating systems built by Apple and Microsoft bundle many first-party applications into their systems, O'Neil says, citing examples such as browsers, email clients, calendars and messaging services.
The first-party apps serve to protect consumers in some ways, he says, "because relinquishing this control to the private market could lead to worse user experiences," but, he adds, "it also is effective in deterring competition."
Enshrining is, in a sense, building "first-party apps" that make the rest of the ecosystem better, O'Neil says. But it's important, he says, to leave "ample room for third parties to come and innovate and build and drive value."
Winners are emerging
Whether imagining Ethereum as a government or an operating system, O'Neil says the "big question" is "can we retain this value of credible neutrality that attracts entrepreneurs and reduces platform risk?"
"Winners have started to emerge," O'Neil says, which may not be healthy for the rest of the ecosystem. "Whether that is Lido today or Eigenlayer tomorrow," O'Neil wonders if mechanisms operating "super close to the metal" should be more directly controlled by the chain.
Read more: EigenLayer's endgame: 'Dissolve into Ethereum itself'
"And if we do that, does that actually deter future entrepreneurs from coming and building third-party apps?" he asks.
The uniting principle should be "good user experience," Ippolito says, whether from the perspective of a citizen's access to a healthy banking and utilities system, or a user's interactions with a good operating system.
If the basic utilities in an operating system work well, Ippolito says, "then it's going to lead to all of these other profitable activities."
"Same thing with a country," he continues. Countries provide "public goods" such as roads via taxation and enforce regulation to protect against monopolistic behavior, he says. 
"The middle ground here is some form of regulation."
"The governance should fit how close you are to the metal," Ippolito says. At the base, Ethereum is decentralized, with staking services like Lido operating just "one level up." Therefore, the service should be "almost as flat and decentralized as Ethereum itself," he says. 
"The crux of it is," Ippolito asks, "what is so close to the metal that it actually should just be directly controlled by Ethereum?"
"And that is what I have less of a solid answer for."
---
Don't miss the next big story – join our free daily newsletter.