What an FTX Reboot Could Look Like — And Is It Even Viable?
The crypto exchange that filed for bankruptcy last November would endure a long road to raise funds, clear debts and gain trust, law pros say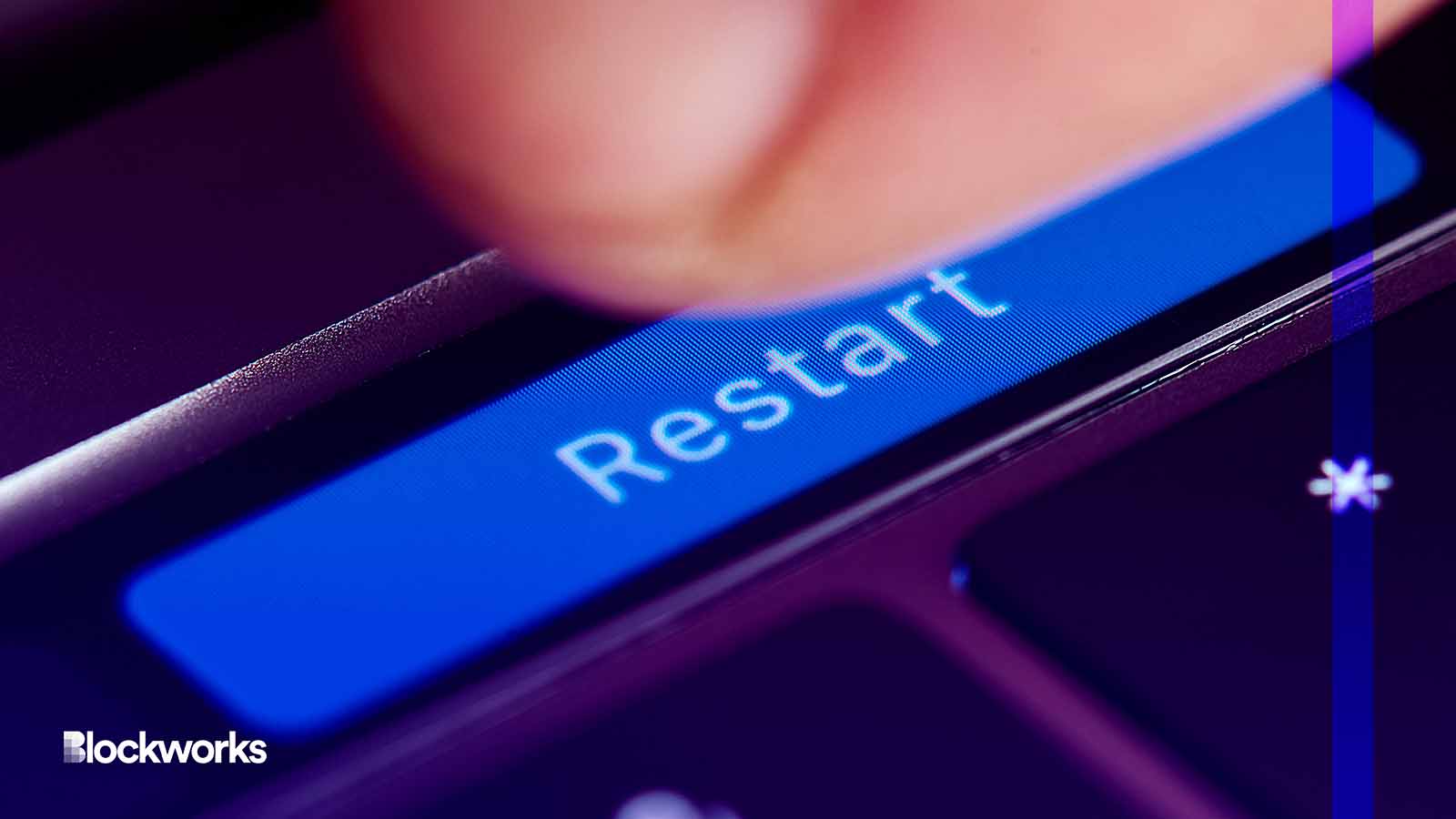 PixieMe/Shutterstock modified by Blockworks
Large companies have successfully emerged from bankruptcy before. However, it has never been done by any entity in a situation like the one FTX has found itself in.
Still, FTX's current management continues to mull over the possibility — a consideration some lawyers say would take time, money and perhaps an entirely new brand to mend negative sentiment stemming from fraud allegations. 
FTX co-founder Sam Bankman-Fried pleaded not guilty in January to charges that include wire fraud and money laundering.
John J. Ray III, the company's new CEO, told the Wall Street Journal later that month that he created a task force that was looking into restarting the exchange.
According to court filings submitted on Monday to the US Bankruptcy Court for the District of Delaware, Ray has offered a list of services to the company. These include mid-April tasks such as "Review and finalize 2.0 reboot of exchange material for distribution" and "Review next steps and comment on FTX restart."
Law firm Sullivan & Crowell, counsel to FTX amid the bankruptcy process, did not immediately return a request for comment. 
Is this viable?
FTX has a long way to go to raise funds, clear debts and gain trust, according to Louise Abbott, cryptocurrency partner at Keystone Law.
"Perhaps a step too far in the current climate," she told Blockworks. "In addition to that, FTX has struggled with significant IT problems [and] software bugs. It is arguable that starting a new exchange altogether would be preferable."
The bankrupt exchange is expected to file its restructuring plans in this year's third quarter, Abbott added, noting that a decision on any relaunch plans is anticipated to come by the middle of 2024.
"It is good news that the liquidator is open to all possibilities, but there is no evidence yet that a concrete plan to restart the exchange is in place," she said. "It is just hypothetical at this stage."
Matthew Gold, a partner at law firm Kleinberg Kaplan, said it makes sense that Ray and his team would be seriously considering this, adding that the CEO would be criticized if he wasn't.
But there are major hurdles in doing so. 
"It would likely be very difficult for FTX to relaunch under the FTX name given the damage to the brand and the many open questions that surround the strength of the technology, risk engine and software underpinning the operation of the exchange," Gold told Blockworks. 
FTX previously held a significant competitive advantage over its rivals through the trust customers placed in the company's risk management software. However, this confidence has been severely undermined following the exchange's crash and the subsequent allegations of fraud.
"To be sure, we keep hearing that some customers are pining for a return of the platform," Gold said. "The net effect of fans and skeptics would likely make a reboot a long shot."
Certain large companies have emerged from bankruptcy over the past few decades, such as Toys R Us, as well as air carriers Continental Airlines and American Airlines.
But Gold said he isn't aware of any companies similar to FTX that have successfully reorganized in such a way.
"There have not been any in the crypto space," he said. "None come to mind in any case involving any brokerage or exchange debtor. None come to mind in any business accused of fraud."
In certain cases involving a brokerage or bank, the business has been sold to a competitor. Barclays bought Lehman Brothers' capital markets businesses for $1.75 billion after the latter investment bank filed for bankruptcy in 2008. 
The steps to reboot and the timeline
An FTX restart would require the company to confirm a plan of reorganization. 
That would include a negotiation process in which "key creditor constituencies" agree to support the plan, Gold noted, as well as a majority vote from creditors on the proposal.
The bankruptcy judge would also have to find that the plan would be "feasible" — not likely to result in another bankruptcy — and would produce more for creditors than a liquidation of FTX's assets.
A judge earlier this month approved the liquidation plan of bankrupt crypto lender Voyager Digital. 
"These three steps are linked in that if FTX management were to conclude that a rebooted exchange makes business sense, it could persuade key creditor constituencies and the overall creditor voting group and make a strong case for the judge," Gold said. 
Finding an investor or lender that would be willing to finance such a reboot would also be critical, and tough, the lawyers said. 
According to Abbott, FTX might offer investors a stake in the company. This could potentially give former customers the opportunity to participate in any future growth of the exchange.
Venture capital firm Tribe Capital was said to be interested in a potential plan for FTX to revive its business, Bloomberg reported last month. Tribe Capital did not immediately return a request for comment. 
If no financing is available, FTX management could propose a plan to fund a reboot with assets that FTX has recovered. 
The company's lawyers told the bankruptcy court last month that it had recovered more than $7.3 billion in cash and crypto assets; an increase of more than $800 million since January. 
Further asset recovery is likely to advance well into 2024, Abbott said, noting that the shortfall is currently unknown. This means a "long wait" before any potential relaunch of FTX were to occur, she noted.
FTX would also have to establish in litigation that the assets it has recovered belong to the company, rather than to customers, Gold said. 
"A self-financing plan might be a difficult sell to creditors, because it would mean that funds that in a liquidation scenario would be dedicated to paying back creditors would instead be reinvested in the rebooted company," he added. "In this scenario creditors would have to bear the risk of the success of the rebooted venture."
---
Get the day's top crypto news and insights delivered to your email every evening. Subscribe to Blockworks' free newsletter now.
Want alpha sent directly to your inbox? Get degen trade ideas, governance updates, token performance, can't-miss tweets and more from Blockworks Research's Daily Debrief.
Can't wait? Get our news the fastest way possible. Join us on Telegram and follow us on Google News.
---