Gap Wide Between Best- and Worst-Performing Blockchain ETFs
Fund holdings prove especially important within the crypto investing theme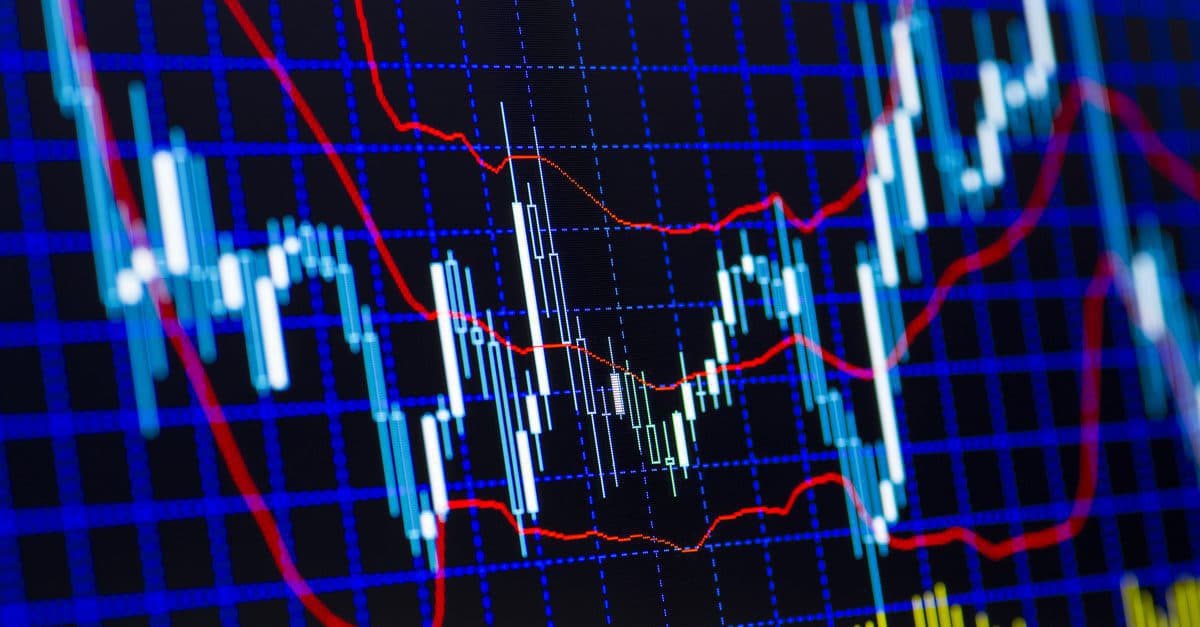 key takeaways
US ETFs targeting the blockchain and crypto space have "surprisingly" little overlap when compared to other thematic categories
Amplify Investments' fund proves a standout performer in trailing 12 months among competing offerings
As many investors await regulatory approval of the first ETF in the US to invest directly in bitcoin and other cryptocurrencies, the funds that indirectly provide exposure to the growing space have exhibited a wide range of returns. 
US blockchain ETFs had the highest performance dispersion of any thematic category, Athanasios Psarofagis, an ETF analyst for Bloomberg Intelligence, told Blockworks.
The data includes Amplify Investments' Transformational Data Sharing ETF (BLOK); Siren Nasdaq NextGen Economy ETF (BLCN); the First Trust Indxx Innovative Transaction & Process ETF (LEGR); and the Capital Link Global Fintech Leaders ETF (KOIN).
BLOK, the largest and oldest ETF of the group with $1.1 billion in assets under management, has returned about 144% in the trailing year, according to FactSet data. Meanwhile, BLCN and LEGR have returned roughly 78% and 48%, respectively. The smallest of the bunch, KOIN, which has $29 million AUM, has also returned about 48% over the past 12 months.  
"It really comes down to the difference in holdings, and surprisingly these blockchain ETFs have very little overlap among each other — only 25% to 30% on average — which has led to wider dispersion," Psarofagis said. "Other categories with smaller dispersion tend to see more overlap and higher correlation among names."
The theme with the lowest difference in returns was cybersecurity, he added.
BLOK's top holdings include companies like MicroStrategy, which has become a bitcoin proxy, as well as Argo Blockchain and Voyager Digital, noted Sumit Roy, an analyst and senior staff writer at ETF.com. 
MicroStrategy recently completed a debt offering and said it intended to use net proceeds from the sale of the notes to acquire additional bitcoin. CEO Michael Saylor, the company's CEO, said during an interview with CNBC on Tuesday that each cryptocurrencies serve a different purpose, adding that "there's a place for everybody."
"Many of these companies operate exclusively in the blockchain space," Roy said of BLOK's main holdings, "though there are some exceptions like PayPal and Square, which have big non-blockchain businesses as well."
But LEGR's top holdings are companies like Nvidia, Oracle, Fujitsu and IBM, which Roy said are huge conglomerates in which blockchain is a small part of the businesses. 
BLCN, which also has top positions in those four companies, currently has Overstock.com as its top holding at 2%, ETF.com indicates. Unlike LEGR and KOIN, the fund invests in MicroStrategy, allocating 1.5%.
"BLOK is going to provide the most direct exposure to the space, followed by BLCN and then LEGR," Roy told Blockworks.
Bitwise's Crypto Industry Innovators ETF (BITQ), which launched in mid-May, was excluded from Bloomberg's latest performance dispersion analysis due to its limited time on the market. It has returned 4.4% in the trailing month, as of June 14, ETF.com indicates. The fund was the first greenlit by the SEC to include "crypto" in its name, and its two top holdings are MicroStrategy and Riot Blockchain, each accounting for about 10%. 
Bitwise CIO Matt Hougon said that the portfolio is based on "building roads, bridges and infrastructure that allows the crypto economy to thrive."
Invesco is the latest manager looking to throw its hat in the ETF ring. The $1.5 trillion asset manager filed with the SEC last week to launch the Galaxy Crypto Economy ETF and the Galaxy Blockchain Economy ETF. The funds are set to track indices that comprise stocks of digital asset companies, cryptocurrency futures, and exchange-traded products and private investment trusts traded over-the-counter that are linked to cryptocurrencies.
Industry watchers have said that launching these types of funds is a way for asset managers to offer investors exposure to the space while the SEC considers about a dozen bitcoin ETFs in registration.