Hayden Capital: Coinbase Will Hit $50B in Revenue by 2025
The firm has an ultra-bullish take on Coinbase and forecasts crypto could have a $6.8 trillion market cap.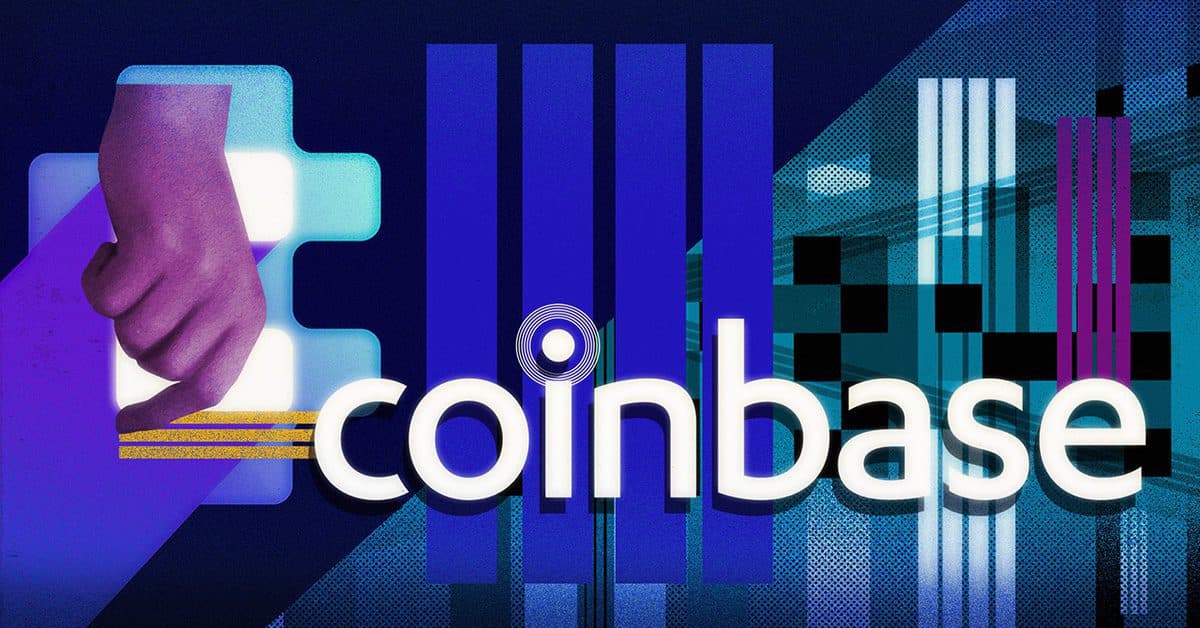 Blockworks exclusive art by axel rangel
key takeaways
Coinbase is forecasted to post approximately $7.5-8 billion in yearly revenue, or roughly $2 billion a quarter, by year-end. Hayden Capital thinks it can do better, and hit $50 billion by 2025
Hayden Capital cites market dominance amongst the retail market, and resilience to regulatory challenges as reasons why Coinbase will thrive
In 2025, crypto will have a $6.8 trillion market cap and Coinbase will command $50 billion in fees, according to a bullish report put out by Monday by Hayden Capital. 
Hayden Capital believes that the "productization" of the crypto market thanks to DeFi, and Coinbase's command of the fast-growing crypto retail sector as reasons why the exchange has such dramatic growth potential over the next four years. Hayden Capital points to research conducted by The Ascent, an arm of finance publication Motley Fool, which shows that "67% of American adults who own or have owned crypto have used Coinbase. No other exchange was used by more than 28% of respondents."
"The retail-focused segment is where we feel competition is weaker," the report continues. "[Kraken and Gemini] have not been rolling out new features and services as frequently as Coinbase has… and does not have the ambitions to build out crypto infrastructure for the whole ecosystem unlike Coinbase."
And, at the same time, Coinbase has a brisk institutional business. Coinbase is the "first port of call" for many institutions, with 9,000 clients — among them are 10% of the top 100 hedge funds — and a custodian business for several of the highest profile names in crypto like the Grayscale Bitcoin Trust. 
All this means that Coinbase commands a "much larger share of the regulated spot markets in the U.S. than is widely understood, as opposed to looking at the usual trading volume leaderboards," Hayden Capital writes, citing Coinbase's integration of industry-leading products and the extra effort it makes to work with regulators. 
Regulatory moats still matter
Although some in the sector, like Singapore's QCP Capital, argue that the sizable premium US regulatory licenses have historically commanded no longer matter as much given the emergence of a more hostile American regulator, Hayden Capital disagrees. 
Coinbase's proactive regulatory approach, which began as early as 2013 when they sought money transmitter licenses from every state as well as registration from FinCen has built a trusted reputation for the company and has gone appreciated by regulators. 
An alternative take: COIN is still a neutral buy
To be sure, the $50 billion in revenue projection from Hayden Capital is their ultra-bullish, but possible, take. The firm also presents a more conservative projection too, where crypto hits a market cap of $3.4 trillion, and Coinbase doubles revenues to $21.3 billion.
But do others even think that's possible? Compass Point Research gives a less optimistic view of the company, choosing to place a neutral rating on its stock in a recent note published after Coinbase's August earnings. 
"Given the current trading environment and structural growth story in crypto, we see short-term momentum and believe COIN should trade at a premium to other structural stories under our coverage," Compass Point wrote at the time. "But we have questions longer-term surrounding the sustainability of the current pricing model, ability to transition and grow non-trading revenues, and the regulatory environment, hence our Neutral rating."
Coinbase closed the Monday trading day at $330.99, up 1% during the past week.