Japanese Politicians Urge Tokyo to Speed Up CBDC Efforts
A currency arms race is brewing in Asia. A Minister for Economic Security, and a former Bank of Japan governor say Tokyo must act faster to create a CBDC in light of China and Europe's efforts.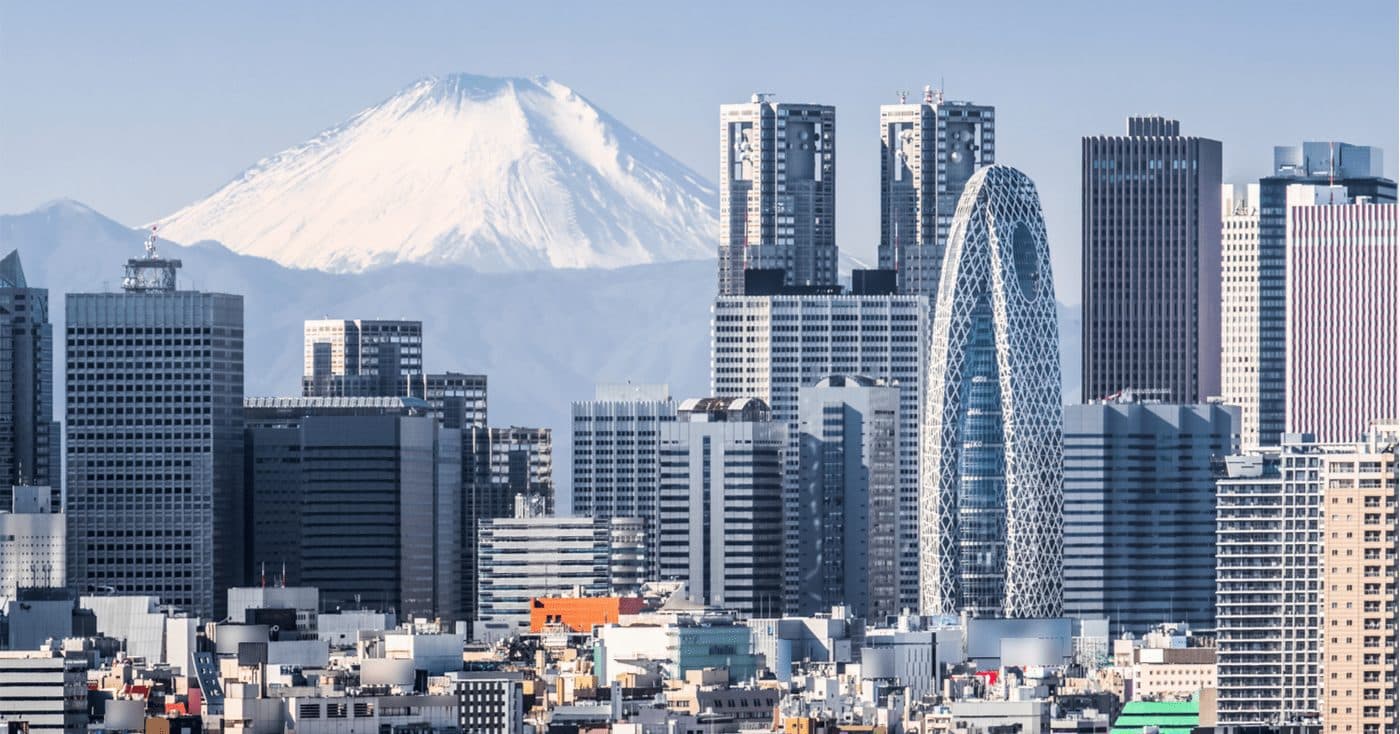 Tokyo, Japan; Source: Shutterstock
key takeaways
Takayuki Kobayashi, Japan's minister of economic security, says it's a matter of national interest that Tokyo speed up efforts in developing a Central Bank Digital Currency in light of China and Europe's moves
Japan supports the dollar's reserve currency, which is something that CBDC's might threaten but China has backed off that idea for now
Two prominent Japanese political officials have said that developing a CBDC is a matter of national security for Japan, and efforts need to be accelerated, in light of China's moves to roll out its own by next year. 
"We must think about what could happen to Japan's national security if other countries move ahead on CBDC," Takayuki Kobayashi, a minister overseeing economic security, told Reuters Wednesday. "Japan must speed things up so it's ready to issue a digital yen any time."
The Bank of Japan began the first, initial stages of creating a digital Yen in April, with early targets for a launch in 2023. However, China's continued efforts with the eCNY seem to have spooked some officials in Tokyo who think that it could take on the US dollar's hegemony — despite the People's Bank of China's whitepaper downplaying that idea and instead saying the eCNY is meant to replace domestic cash. 
China's PBoC has also said that one of the first use cases of the eCNY will be for cross-border settlement between China, Hong Kong, and Macau. The two territories of the country administer their own currencies; the Hong Kong Dollar is one of the CNY's most traded currency pairs because the HKD is freely convertible, unlike the CNY.
But unlike the CNY, and eCNY, Japan doesn't have the same problem of mobile payment apps dominating the country's money supply. So until politicians in Tokyo began pushing the national security angle to a CBDC, there wasn't the same incentive to deploy one as there has been in Beijing. 
In an October announcement, the Bank of Japan said that it intends to launch a Japanese CBDC with as many off-the-shelf materials as possible using existing technology to ensure "vertical coexistence" with other existing payment mechanisms. 
Sources from Prime Minister Fumio Kishida's administration that spoke with Reuters said that Tokyo would "work closely with the United States to counter any attempt that threatens the dollar's reserve-currency status."
Takahide Kiuchi, a former Bank of Japan board member, and now resident economist at the Nomura Research Institute also said to Reuters that if China launches a CBDC and the European Central Bank follows suit it would "have a huge impact on Japan and pile pressure on the BOJ."
---
Get the day's top crypto news and insights delivered to your inbox every evening. Subscribe to Blockworks' free newsletter now.
---