Labor Dept. Crypto Guidance is "Arbitrary and Capricious," ForUsAll Lawsuit Alleges
Company's CEO says the government agency has "no legal authority" to limit individuals' crypto investments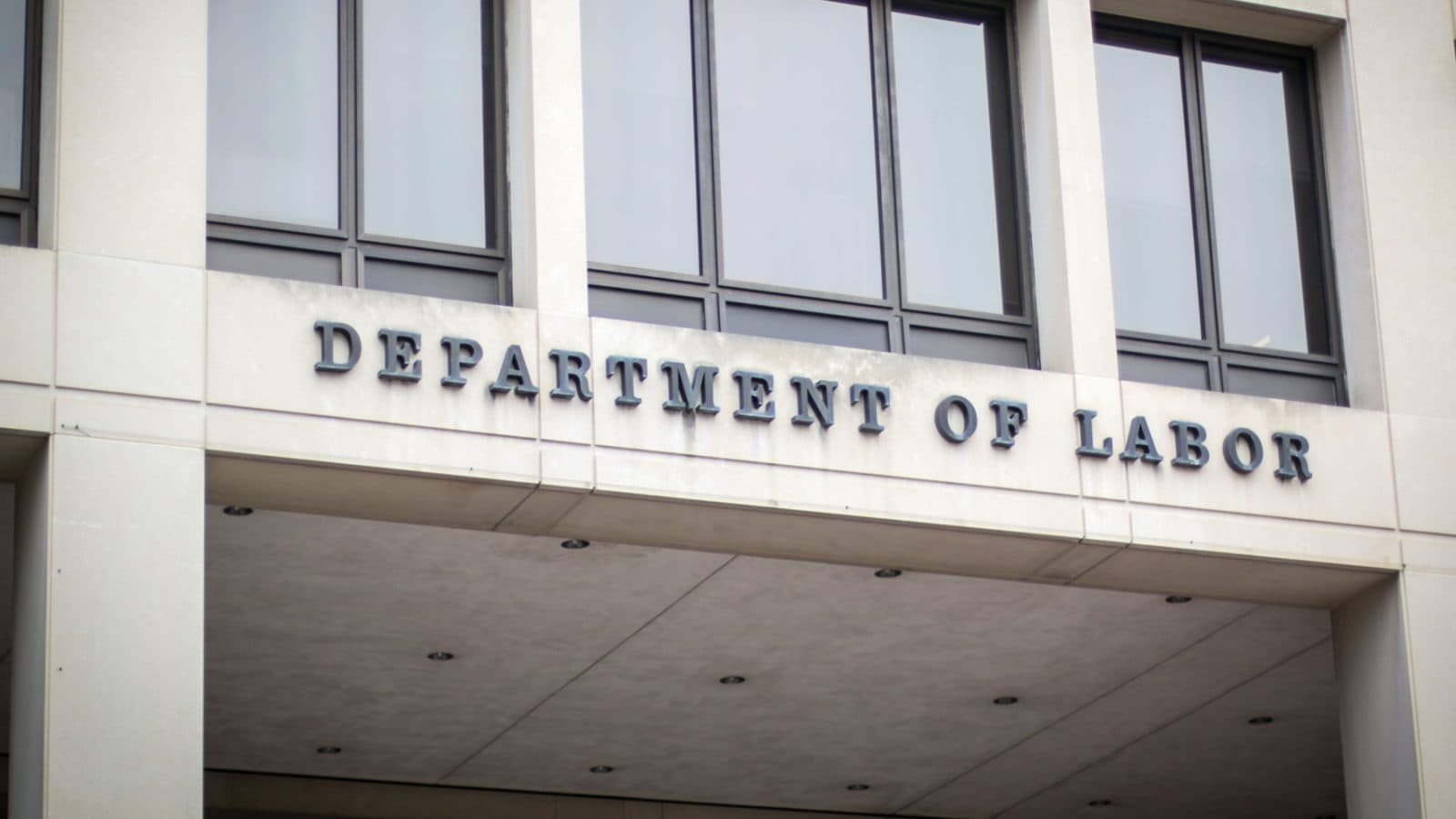 Department of Labor | Source: Shutterstock
key takeaways
The Department of Labor in March published compliance assistance for 401(k) plans considering crypto investments
Fidelity revealed in April that it would permit individuals to allocate a portion of their retirement savings to bitcoin
401(k) provider ForUsAll filed a lawsuit against the US Department of Labor in federal court Thursday, claiming that the agency's attempt to restrict the use of cryptocurrency in retirement plans is "arbitrary and capricious."
The suit seeks to prevent the government agency from restricting the types of investments Americans can make within a self-directed brokerage account (SDBA), according to the complaint.
The lawsuit comes after the Department of Labor (DOL) in March published compliance assistance for 401(k) plans considering crypto investments and threatened to investigate those that offer such options.
"At this stage of cryptocurrency's development, fiduciaries must exercise extreme care before including direct investment options in cryptocurrency," Employee Benefits Security Administration's Acting Assistant Secretary Ali Khawar said in a statement at the time.
ForUsAll CEO Jeff Schulte noted in a statement that SDBAs have for decades allowed 401(k) holders the ability to invest in a broader range of investments than what is offered by their employers' fund lineup. 
"But now the DOL is trying to change the rules overnight, attempting to restrict the types of investments individuals can choose to make, despite having no legal authority to do so — all because they don't like a single asset class," he said. "We won't stand by while they restrict everyday Americans' ability to make the most of their hard-earned money."
A ForUsAll spokesperson told Blockworks the company is hoping for a quick decision, given the concerns expressed in an open letter from players in the traditional 401(k) industry to Khawar. 
ForUsAll began allowing employers to provide alternative investment options within 401(k) plans last year. The company noted that it would be using Coinbase Institutional for the custody and exchange of digital assets. 
Financial services giant Fidelity Investments announced in April that it would permit individuals to allocate a portion of their retirement savings to bitcoin through its 401(k) platform.
Schulte told Blockworks at the time that crypto access in 401(k) plans is inevitable, adding that he expected other large institutions to follow Fidelity's lead over time. 
Fidelity's announcement was met with opposition from Sens. Elizabeth Warren, D-Mass., and Tina Smith, D-Minn., who wrote a letter to Fidelity CEO Abigail Johnson last month, calling crypto investments "a risky and speculative gamble."
Fidelity privately responded to the senators to address some of their concerns, a spokesperson told Blockworks. 
"The [Digital Asset Account] offering features several institutional consumer safeguards including but not limited to, excessive trading oversight, investing limits, transparency, market-leading education, and cyber-security features," the representative said. "Fidelity looks forward to continuing the dialogue on this exciting offering with federal regulators and policymakers consistent with our approach to many new services we offer our customers."
Moe Vela, a former advisor to then-Vice President Joe Biden, said he believes many cryptoassets, including bitcoin, are not optimal for retirement plans because of their inherent volatility, vulnerability and lack of predictability.  
"I believe it would be prudent to mitigate risks at all times by seeking to invest in cryptocurrencies that are backed by real assets and transparent in their infrastructure and operations," he told Blockworks.  
Sen. Tommy Tuberville, R.-Ala., last month introduced the Financial Freedom Act, which would prohibit the DOL from limiting the type of investments that self-directed 401(k) account investors can choose through a brokerage window.
---
Don't miss the next big story – join our free daily newsletter.