Latest in Crypto Hiring: Social Digital Asset Platform Nabs OK Group Exec
Inca Digital adds leaders focused on the regulatory affairs and digital assets' national security implications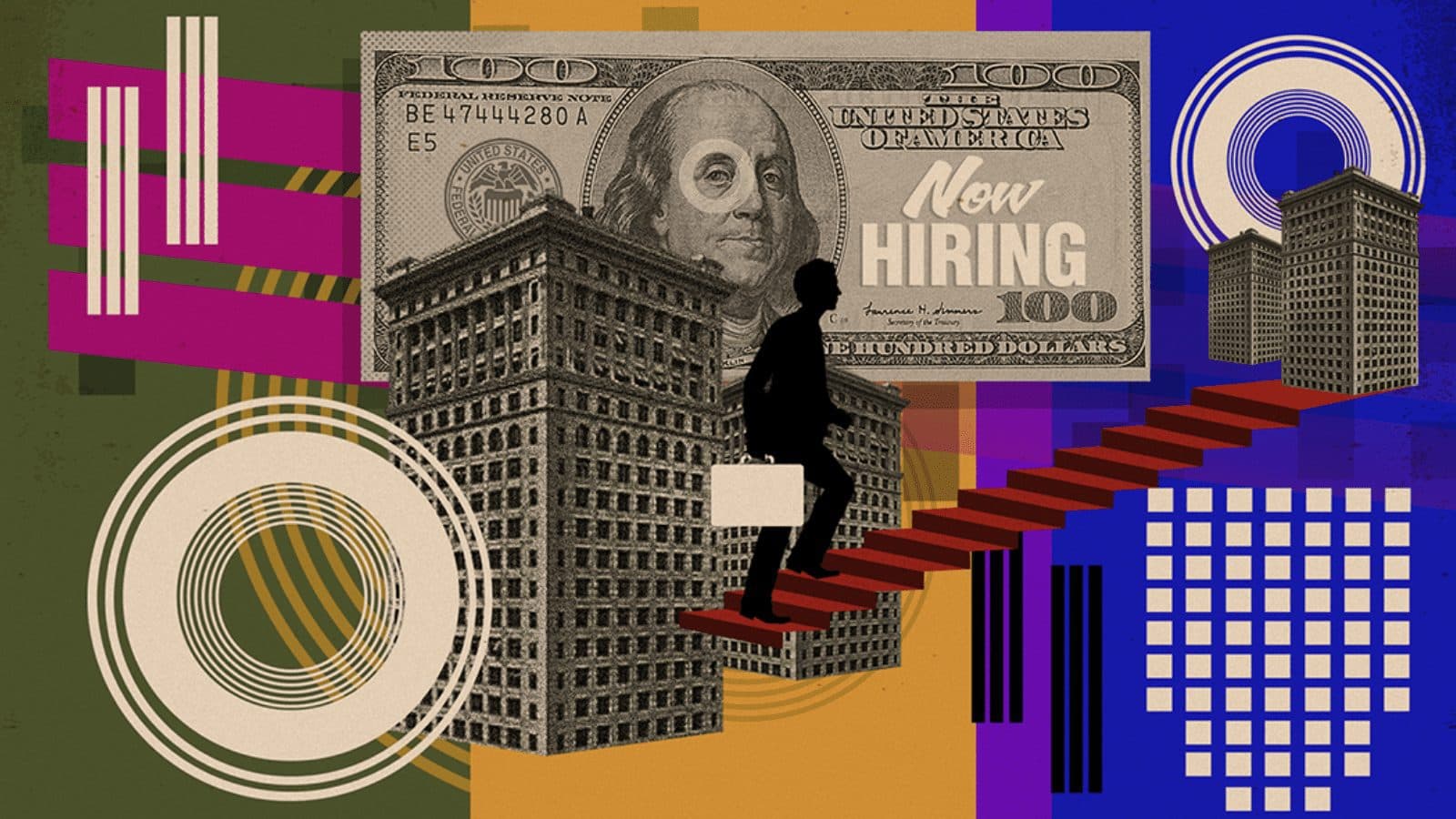 Blockworks exclusive art by axel Rangel
key takeaways
Tech investment firm Thoma Bravo adds crypto and Web3 investor
Blockchain.com revealed it would be laying off 25% of its workforce
Crypto platform Earnity added Steven Yee as its chief operation officer as it seeks to make crypto easier to understand, more accessible and more secure. 
Yee joins from OK Group, the second-largest crypto platform globally by trade volume, where he was chief customer and risk officer. He created the company's global operations division and designed its global risk management program.
"Steven has an amazing track record of creating centers for customer service excellence, while ensuring superior operational, compliance and risk strategies, which is critical in any industry and vital in the crypto space," Earnity CEO Dan Schatt said in a statement.
The hire comes after Earnity added Dina Ellis Rochkind to its advisory board last week. A legal adviser to fintech, crypto and blockchain clients at law firm Paul Hastings, she formerly worked as deputy assistant secretary for consumer affairs and community policy at the Treasury Department.
Etham Frenkel is set to join the growth platform of tech investment firm Thoma Bravo, where he will focus on investing in software and the crypto and Web3 ecosystem. 
Frenkel was most recently a part-time venture investor at NFX doing pre-seed and seed-stage crypto and Web3 investing. He was also previously a tech growth equity investor at General Atlantic and an investment banking analyst at Goldman Sachs. 
"For the next phase of my career, I wanted to join a team with a deep understanding of technology investing, a stellar track record of supporting entrepreneurs, and an eye for the future," Frenkel wrote in a LinkedIn post. 
Thoma Bravo reported having roughly $114 billion in assets under management, as of March 31. The firm has partnered with a number of growth companies, including FTX, FalconX, Anchorage, Starburst and Service Titan, Frenkel noted.
Frenkel reunites with Christine Kang, who joined Thoma Bravo last November and leads the firm's Web3, crypto and technology growth investments. Kang's five-plus-year tenure at General Atlantic overlapped with Frenkel's stint there.
Digital asset intelligence company Inca Digital hired Anita Nikolich as a lead research adviser and named Brian Quintenz to the company's advisory board. 
The duo seeks to help design and deploy Inca Digital's data analytics and services to exchanges, financial institutions, regulators and government agencies, the company said in a statement Wednesday. They are set to focus on the regulatory affairs and national security implications of digital assets.
Nikolich is the director of research and technology at the University of Illinois and is on the National Science Foundation's Advisory Committee for Cyberinfrastructure.
Quintenz is a former commissioner of the US Commodity Futures Trading Commission, where he oversaw the listing of the first US-regulated bitcoin and ether futures contracts on derivatives exchanges. He joined venture capital firm a16z last September as an advisory partner.
LQwD Fintech Corp. appointed Aziz Pulatov as its chief technology officer, as Albert Szmigielski has resigned from the role and is set to remain as a strategic adviser to the company.
Pulatov joined LQwD in February 2020 as a software architect, according to his LinkedIn profile, and was more recently a vice president of engineering. Earlier in his career, he was a web developer at Blockchain Intelligence Group and a manager of research and development at Dominion Lending Centres.
LQwD is focused on developing payment infrastructure and solutions accelerating the global megatrend of Bitcoin adoption through the Lightning Network.
The INX Digital Company added Demetra Kalogerou and Hilary Kramer to its board of directors, as they will help the company build economic infrastructure and design new digital financial solutions.
Kalogerou was chair of the Cyprus Securities and Exchange Commission for more than a decade. Kramer is a former investment banker at Morgan Stanley and Lehman Brothers, and has founded and managed long-short hedge funds.
"As we experience challenges in the economy and volatility from the crypto market, we are pioneering new approaches, new products and new regulatory pathways that will provide investors with the compliant tools and investments they demand," INX board chair David Weild said in a statement.
Singapore-based MetaVerse Green Exchange (MVGX) appointed Michael Sheren, a former Bank of England senior adviser, as its president and chief strategy officer. 
Founded in 2018, MVGX provides end-to-end carbon-as-a-service solutions and is backed by its licensed digital asset exchange platform and patent-pending metaverse technologies.
Sheren's hire follows MVGX's partnership with OCBC Bank, revealed in April, to develop blockchain-based green finance solutions.
In case you missed it   
As Blockworks reported earlier this week, Trust Machines, a start-up building an ecosystem of bitcoin applications, added Dan Held as an advisor. Held is the founder of Zeroblock, which was later acquired by Blockchain.com.
Most recently the director of growth marketing at crypto exchange Kraken, Held is stepping down from that role, he revealed in a blog post Thursday. He is set to remain with the company as a part-time brand ambassador.
While some companies continue to add talent amid the volatility, Blockchain.com is laying off 25% of its workforce in order to cut expenses during tough market conditions, a company spokesperson confirmed Thursday.
---
Don't miss the next big story – join our free daily newsletter.