Lido DAO Governance Unlikely to Return 39 ETH in Sushi Recovery
As of publication, more than 99.92% of Lido community members who have voted in the proposal have chosen to take "no action"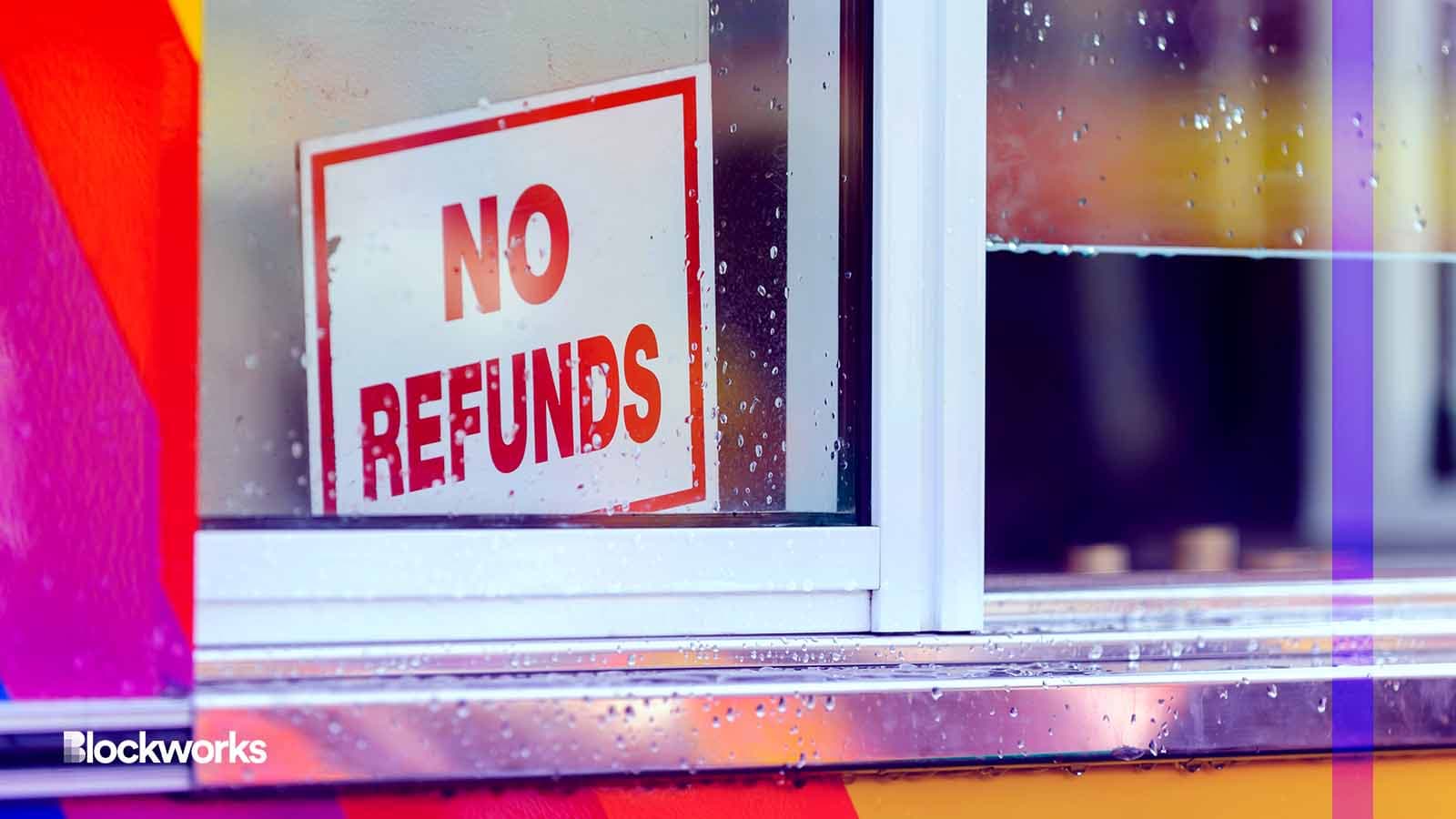 Stephen Barnes/Shutterstock modified by Blockworks
Update: The vote flipped overnight, and Lido DAO governance is currently choosing to return the funds.
---
Lido DAO governance is voting on whether to return funds that ended up in its execution layer rewards vault following a SushiSwap attack that resulted in a $3.3 million breach last month. 
The majority of the lost funds were traced back to Michael Patryn (or Omar Dhanani), otherwise known by his pseudonym, Sifu, an alleged serial scammer who had co-founded QuadrigaCX — which is now bankrupt. 
More than 885 ether has already been returned, but a portion (roughly 39.8 ETH) that was redirected to the Lido DAO treasury had yet to be recovered as of publication. 
A proposal to return these funds had been flagged with the Lido team, and a related snapshot vote was posted late last week. 
So far, an overwhelming majority of Lido community members (99.92% as of publication) have voted to take "no action," choosing not to return the 39.8 ETH back to Sifu.
Misha Putiatin, the CEO of Statemind, said on a discussion thread that despite the proposal making sense on a surface level, there could be severe ramifications to the protocol if it were to be approved. 
"Without a clear framework, Lido DAO can be heavily throttled by [an] inflow of hack reimbursement proposals," Putiatin wrote. "In case of reimbursement, DAO needs to be an arbitrary judge of what is legal/illegal activity for other protocols which is way beyond its usual capacity and might bring unpredictable legal risks."
Updated May 10, 2023 at 9:47 am: Removed comment from Hasu. They were specifically commenting on validators and their relationship with third parties, not the DAO. Also added update at the top of the article.
Updated May 10, 2023 at 1:03 pm: A portion of the funds was redirected to the Lido DAO treasury, not the Lido execution rewards vault.
---
Get the day's top crypto news and insights delivered to your email every evening. Subscribe to Blockworks' free newsletter now.
Want alpha sent directly to your inbox? Get degen trade ideas, governance updates, token performance, can't-miss tweets and more from Blockworks Research's Daily Debrief.
Can't wait? Get our news the fastest way possible. Join us on Telegram and follow us on Google News.
---