Low Bitcoin Market Activity Triggers 'Caution' Alert for Traders
The 7-day average trading volumes for bitcoin have dropped to their lowest level in two and a half years alongside a muted derivatives market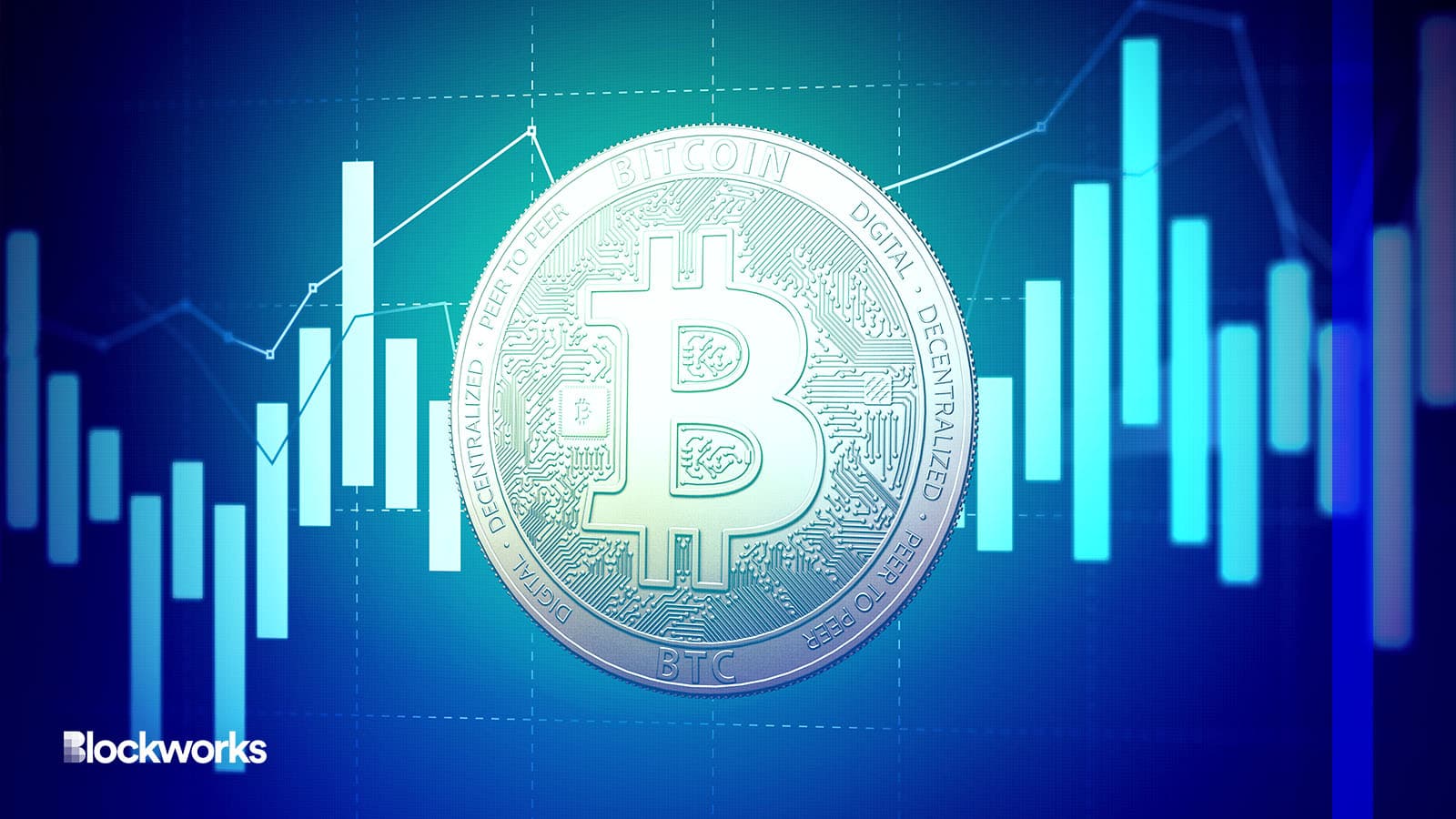 Wit Olszewski/Shutterstock, modified by Blockworks
It's no secret that bitcoin (BTC) and the broader digital asset market have been in a relatively quiet consolidation for some time.
The unusual inactivity is most notably reflected in 7-day average trading volumes, which have dropped to their lowest level in two and a half years, K33 said in a research note on Tuesday.
However, the reintroduction of trading fees by Binance slightly skews the overview. When analyzing trading volumes excluding Binance, the 7-day average spot volumes in the first quarter of this year have occasionally been lower.
Bitcoin, the industry's bellwether, dipped to two-week lows in the early hours of Wednesday ET. BTC is down about 2.1% over a 24-hour period to $26,200, Blockworks Research data shows.
The absence of significant price movement recently has driven BTC's 30-day volatility down to 1.69%, according to K33. This also marks the lowest 30-day volatility for the asset since Jan. 11, immediately preceding BTC's surge from $16,000 to $17,000.
"While it's challenging to pinpoint exact volatility catalysts ahead, apart from the debt ceiling deadline, traders should be cautious with selling volatility as conditions reign unnaturally calm," K33 said.
Crypto derivatives are also struggling for signs of life. Perpetual volumes for the blue-chip digital asset have been downward over the last month, hitting a 2.5-month low on May 20, with BTC volatility remaining lackluster.
There is a silver lining for those eyeing potential upside in the mid-to-long term.
Analyzing bitcoin from a broader view using the Net Unrealized Profit/Loss, investors, on average, are currently holding onto unrealized profits amounting to 23.5% of their investments. 
This trend is often witnessed during the early stages of a bitcoin bull market, suggesting crypto could be experiencing the onset of a bullish trend, data research firm CryptoQuant said in its weekly report.
CryptoQuant highlighted the recent accomplishment of attaining 1 million active addresses this month, subsequent to a recent upswing, as a strong indication of bitcoin's resilient performance.
That may provide some comfort to those holding onto the asset as it indicates a healthy level of activity and engagement in the market, CryptoQuant said.
---
Don't miss the next big story – join our free daily newsletter.