Marathon Hit with SEC Subpoena in Montana Data Center Probe
The SEC is investigating bitcoin miner Marathon Digital in connection with potential securities law violations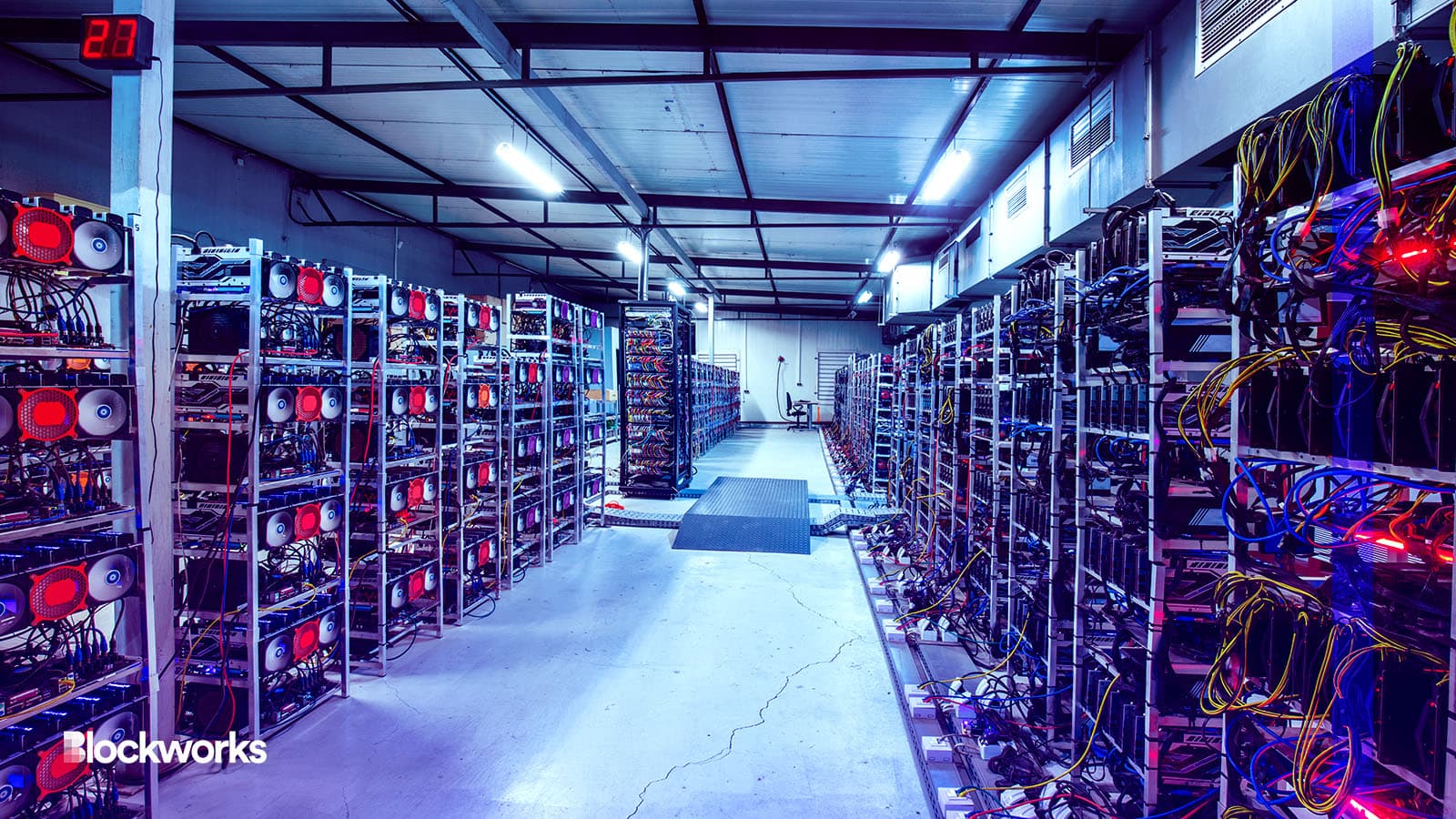 PHOTOCREO Michal Bednarek/Shutterstock, modified by Blockworks
Marathon Digital on Wednesday disclosed the receipt of a new subpoena from the Securities & Exchange Commission, directly tied to an ongoing investigation into its Montana-based data center. 
The investigation revolves around potential violations of securities laws.
It comes after the crypto miner and some executives were previously issued a related subpoena in the quarter ended Sept. 30, 2021 to produce documents and communications concerning the facility in Hardin, Montana.
On Oct 6, 2020, Marathon entered into a series of agreements with multiple parties to design and build a data center for up to 100-megawatts in Hardin.
Notably, Marathon's ambitious plans for a 100-megawatt data center in Hardin were set into motion through a series of agreements with multiple parties on October 6, 2020.
This latest subpoena was issued on April 10.
"We understand that the SEC may be investigating whether or not there may have been any violations of the federal securities law. We are cooperating with the SEC," Marathon said in a filing dated May 10.
In February, Marathon postponed its fourth-quarter earnings release after the SEC raised concerns about accounting errors. The agency's corporation finance staff identified inaccuracies in the company's figures, prompting Marathon to recast certain financial information.
The concerns raised were related to two specific areas: the calculation of impairment of digital assets and the determination of revenue from contracts with customers.
The connection between the latest subpoena issued and Marathon's postponed quarterly earnings release remains unclear at this time. A Marathon spokesperson told Blockworks the SEC demand was "a follow up to the subpoena issued in 2021," but declined to comment other than to say they are cooperating with the agency.
Marathon's disclosure was made in its first-quarter earnings reported, where it revealed a net loss of $7.2 million or $0.05 per share, an improvement compared to a net loss of $12.9 million or $0.12 per share in the previous year.
The company generated revenue of $51.1 million in the quarter, slightly lower than the $51.6 million revenue reported last year.
Bitcoin production experienced a significant increase, reaching 2,195 bitcoins in the quarter, a 74% rise annually. However, the impact of lower bitcoin prices in the current year offset some of these gains.
Marathon's stock last traded at $10.22 in Thursday's pre-market, and are up 28.3% in the last month, TradingView data shows.
Update May 11, 10:03 am ET: Added comment from Marathon
---
Don't miss the next big story – join our free daily newsletter.