MicroStrategy Buys More Bitcoin Below Average Cost Price
Monday's SEC filing shows the company purchased 6,455 BTC over the past several weeks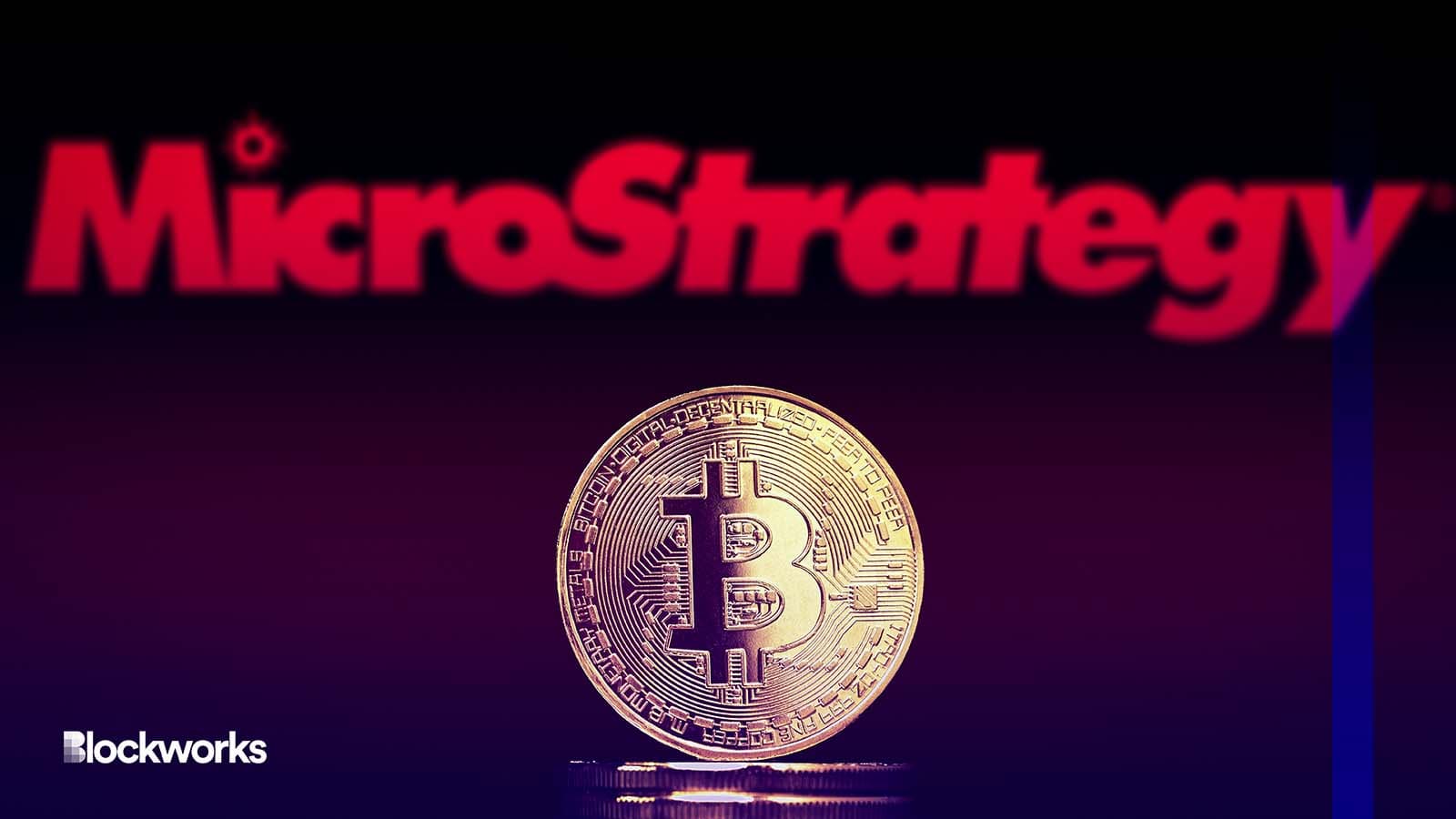 JOCA_PH/Shutterstock.com modified by Blockworks
MicroStrategy is on a spending spree. The business intelligence company shelled out millions in the past few weeks to scoop up an additional 6,455 BTC and pay off its loan from collapsed Silvergate Bank early, according to a regulatory filing Monday. 
MicroStrategy has paid off its $205 million loan from Silvergate, which it took out in March 2022, making its final payment of $161 million earlier this month. The loan, set to mature in March 2025, was collateralized with around $820 million in bitcoin, regulatory filings show. 
The news comes weeks after MicroStrategy told investors via Twitter that Silvergates' "insolvency or bankruptcy" would not "accelerate" the loan. 
MicroStrategy said in 2022 it would use the $205 million to purchase bitcoins and/or for "general corporate purposes." 
Monday's SEC filing also shows the company purchased 6,455 BTC over the past several weeks "for approximately $150 million in cash, at an average price of approximately $23,238 per bitcoin, inclusive of fees and expenses." Microstrategy now holds more than 130,000 BTC, totalling around $4.1 billion, the regulatory form adds. That makes MicroStrategy's the largest corporate treasury of any public company, per BitcoinTreasuries.
MicroStrategy shares were relatively unchanged in pre-market trading following the regulatory filing Monday, losing less than 0.1%. The company's stock has had an explosive first quarter, gaining nearly 80% since the start of 2023. 
Last week, however, shares dipped about 9% as concerns about the company's ties to Silvergate grew. Analysts surveyed by MarketBeat still give MSTR a hold rating, with a price target of $294. MSTR closed Friday's trading session at $256.67. 
Reports of insider buying – independent director Carl Rickertsen allegedly bought $608,000 in shares over the past 12 months –  may have fueled the recent rally in the past few months and drive future price moves.
---
Don't miss the next big story – join our free daily newsletter.