NY Fed, big banks report success with centralized blockchain payments
New centralized solution can help lower costs and speed settlement times, the NY Fed found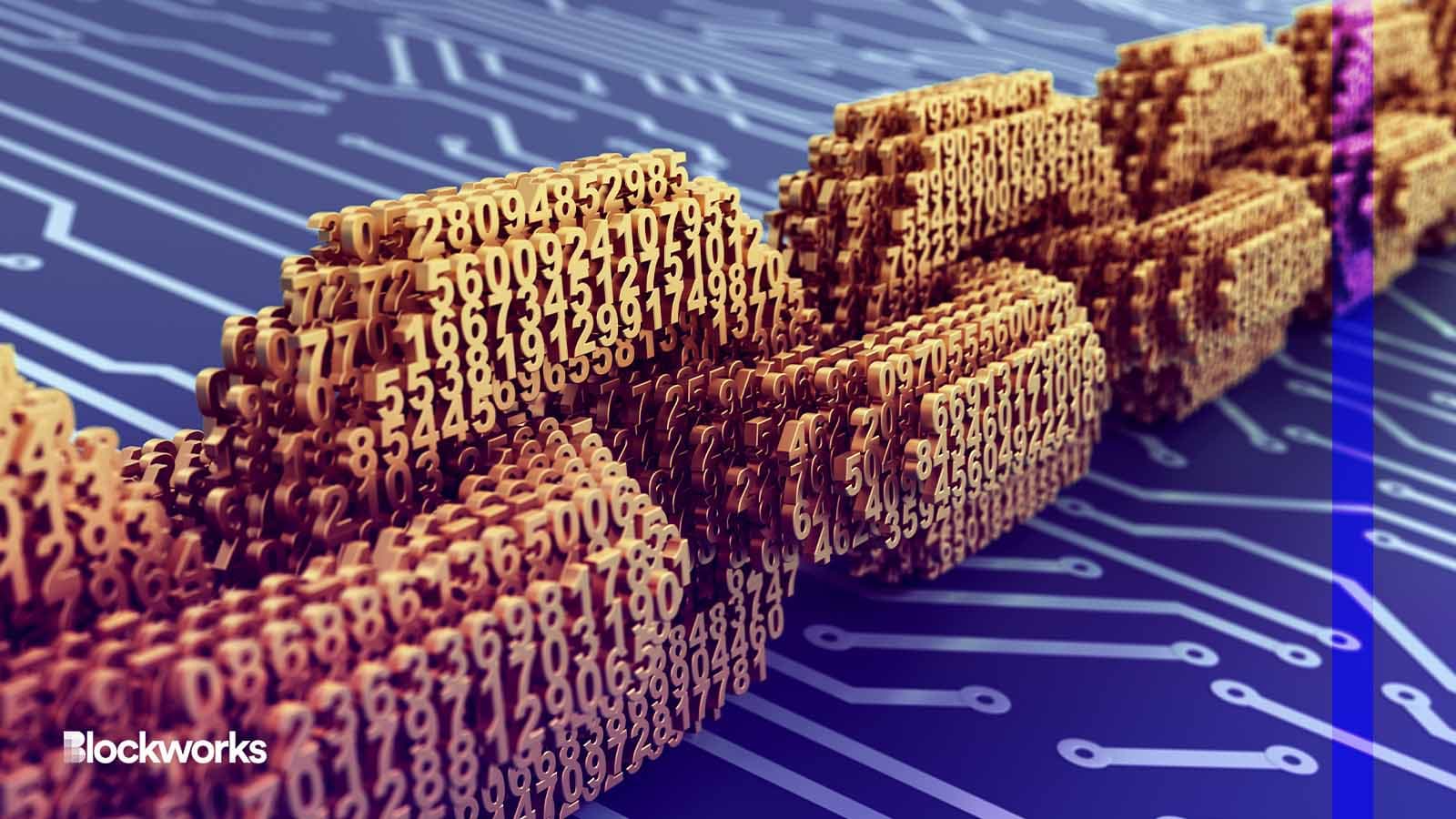 3Dsculptor/Shutterstock modified by Blockworks
After concluding a three months-long experiment with major banks, the New York Federal Reserve says centralized blockchain payments could help address pain points in the settlement process.
The proof of concept used a "regulated liability network (RLN)," the NY Fed said in a statement Thursday, to create "a theoretical payment infrastructure designed to support the exchange and settlement of regulated digital assets using distributed ledger technology." 
Participating banks include Wells Fargo, BNY Mellon, Citi, HSBC and Mastercard, among others. Global financial messaging service provider Swift collaborated on the project to support "interoperability across the international financial ecosystem," the NY Fed added. The network is a centralized solution, as opposed to blockchains such as Bitcoin and Ethereum. 
"RLN was demonstrated as a potential design for a global instant dollar payment system," Tony McLaughlin, head of emerging payments and business development at Citi Treasury and Trade Solutions, said during a webcast Thursday to discuss findings of the experiment. 
"The ability to move dollars in any amount on a 24/7 basis would be a game changer for global users of the dollar, augmenting the preferred international currency and full compliance with all rules and regulations with no corners cut," McLaughlin added.  
The NY Fed's Innovation Center announced the experiment in November 2022. 
The current mechanism design does "not enable the interoperable transfer and settlement of digital assets between regulated financial institutions," the NY Fed said. 
The experiment's successful conclusion comes after a group of private institutions announced the launch of their own blockchain network. 
Goldman Sachs, Deloitte and Microsoft collaborated on the Canton Network, an open blockchain network designed to link apps built on Daml, a smart contract language created by startup Digital Asset, which is also a Canton collaborator. Participants said in May that Canton Network would begin testing in July. 
The NY Fed said it has not yet established any plans to expand its RLN network or continue development. 
"The NYIC has not committed to any future phases of work connected to this proof of concept," the statement read. "The findings highlight areas for further research and analysis on potential enhancements to critical payment infrastructures supporting the functioning of the global economy."
---
Don't miss the next big story – join our free daily newsletter.