Payment Builder Kado Closes First Capital Raise To Expand Access to Stablecoins
The stablecoin payment infrastructure provider's seed round will go toward onboarding new users to Terra's UST stablecoin and expanding cross-chain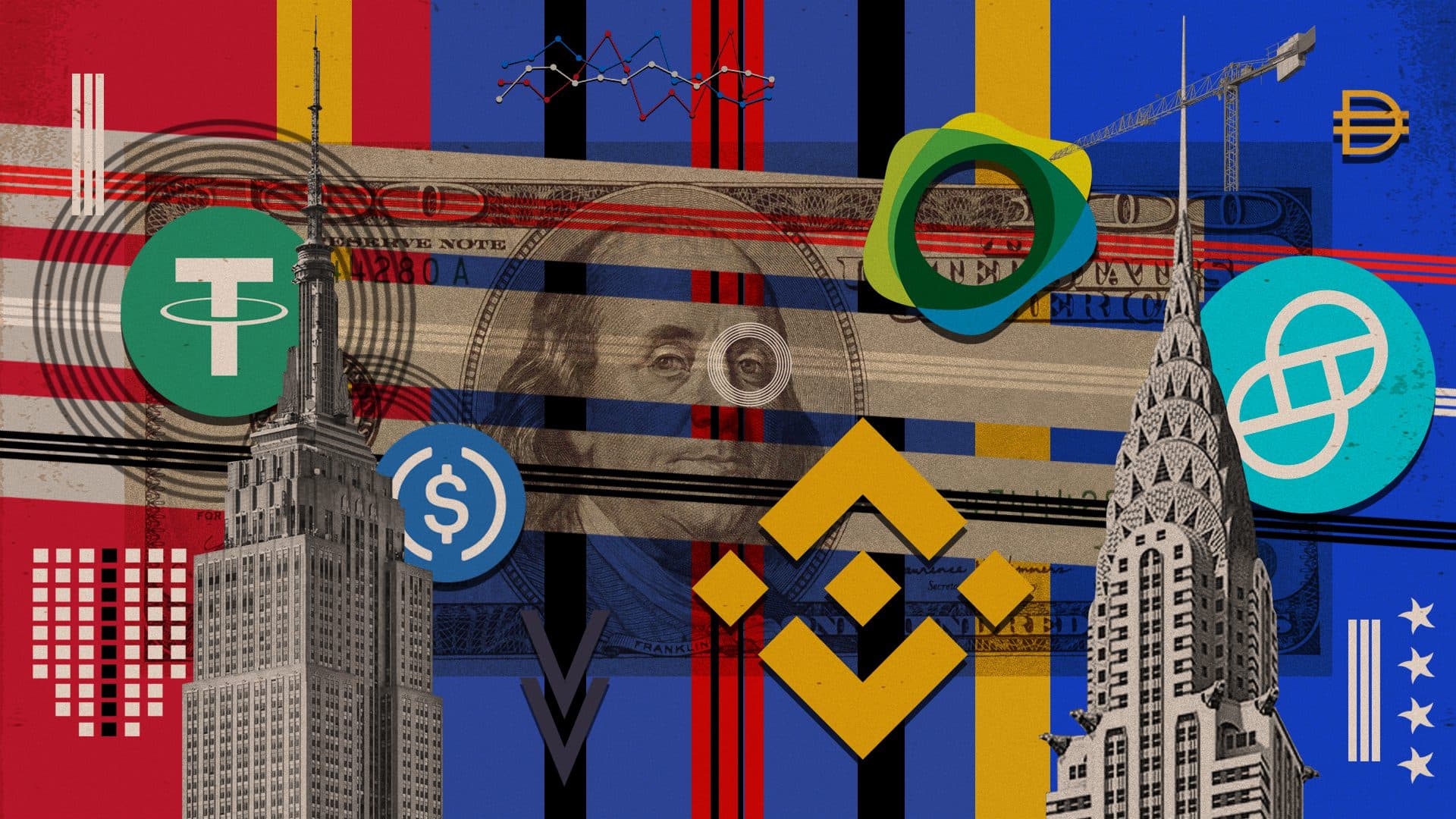 Blockworks Exclusive Art by Axel Rangel
key takeaways
With a new $5.4 million fundraise, Kado aims to make access to algorithmic stablecoin UST much easier, says Vince Dowdle, co-founder and chief operating officer
The company plans to expand into other ecosystems beyond Terra with a focus on cross-chain services
Kado, a stablecoin payment infrastructure provider, closed its first capital raise for $5.4 million on Tuesday, the company's co-founders exclusively told Blockworks.
There needs to be greater stablecoin access, simplicity and ability to use them, Emery Andrew, co-founder and CEO of Kado, said to Blockworks. 
The seed round was led by venture fund Hashed with participation from Race Capital, Circle Ventures, Collab+Currency, Republic Capital, PrimeBlock Ventures, 0xVentures, T&G Ventures, Skyvision Capital, Lunatic Capital, Contango Digital, TPS Capital and a few angel investors, including Blockworks' Co-founder Jason Yanowitz.
The funding will help Kado grow from the Terra ecosystem into other stablecoins, multichain worlds and markets, Andrew said. There is no public valuation at this time.
The company formed during a Terra community hackathon in May 2021 with the goal of supporting stablecoin ecosystems like Terra's UST by creating products that make it easier for users to spend and use their stablecoins. It plans to provide support for Circle's USDC in the near future as well, Andrew said.
"Ultimately, in our first six months, we launched Kado Pay, the ability to spend your stablecoins on Amazon, not natively on it, but through our application," Andrew said. "You can come to our site and spend stablecoin directly, and very soon you'll be able to spend USDC as well."
Stablecoin demand has jumped over the past 12 months, Terra's market capitalization has increased 1,563% from $830.88 million on the year-ago date to $13.82 billion as of Monday. Meanwhile, the market cap for USDC, another popular stablecoin, rose 487% from $8.93 billion to $52.47 billion in the past year.
"The biggest problem in the Terra ecosystem is getting access to UST, you have to jump through all these hoops…there's so much friction involved," Vince Dowdle, co-founder and chief operating officer, said to Blockworks. Last month, the company launched Kado Ramp, an application where users can swap between dollars and stablecoins within minutes.
In the company's first week, it processed over $1 million in UST purchases and has been increasing about $100,000 a day since, Andrew said. To date, it has users from over 60 countries and anticipates its purchases to increase further through new payment methods and protocol partnerships, Dowdle said.
Going forward, the company plans to expand into other ecosystems beyond Terra with a focus on cross-chain services like Solana to USDC and Avalanche to USDC, Andrew said. 
"Ultimately, we want to make sure the experience for the merchant is a simple one," Andrew said.
---
Don't miss the next big story – join our free daily newsletter.