Podcast: Wages Jump, Inflation and Signs of Stress
Get your macro fix with Blockworks' own Mike Ippolito and co-host, Mark Yusko.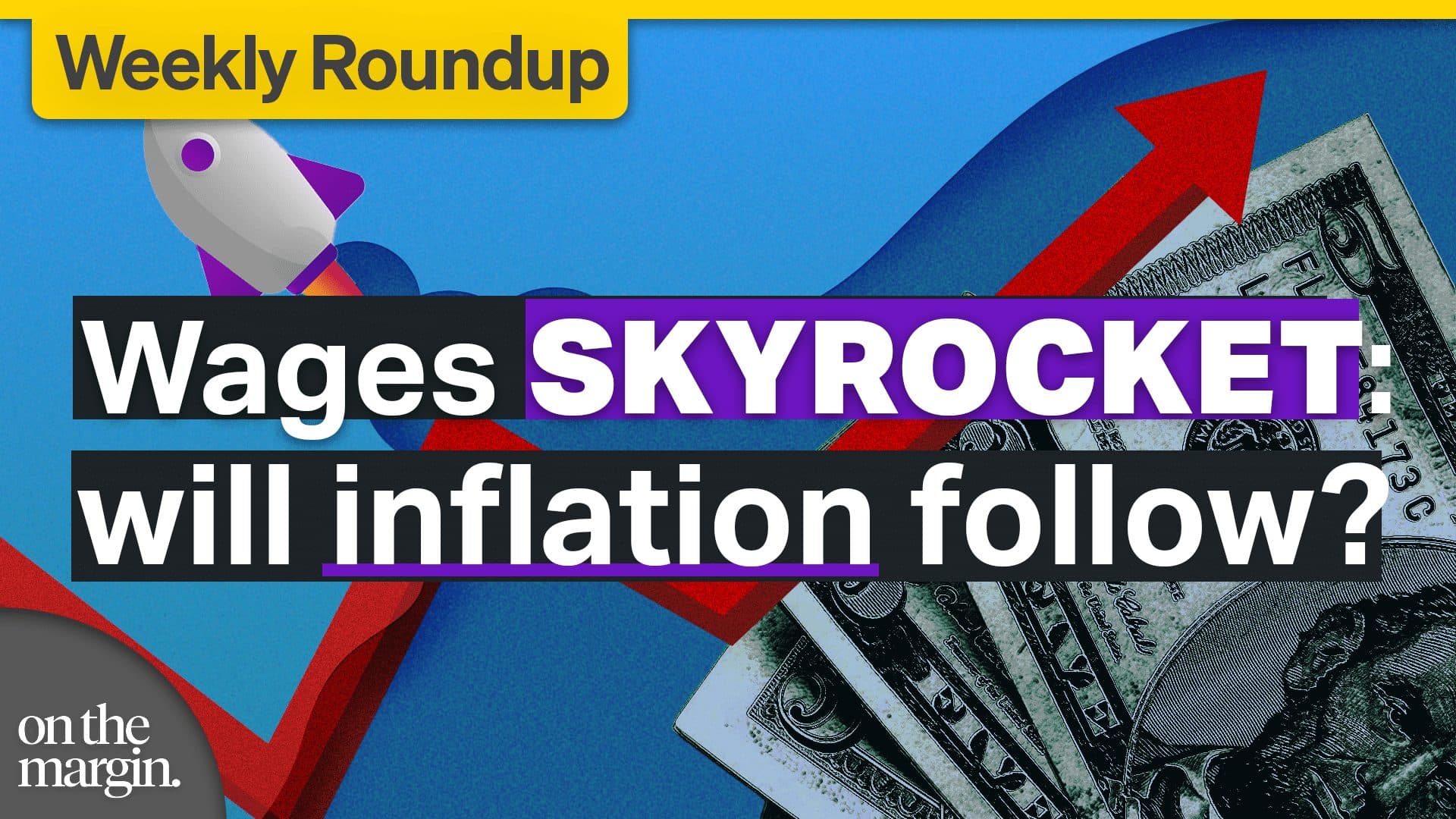 In the weekly roundup episode of Blockworks' podcast "On the Margin," Mike and Mark dig deep into retirees leaving the workforce at an accelerated rate, and look at the jump in wages in the banking sector.
They also take a look at high yield spreads in China, emerging market funding stress and a comprehensive index called the OFR Financial Index, which tracks a broad range of categories (credit, funding, equity valuations, volatility, etc…).
Finally, they review the 20-day moving average of call options traded, which is spiking, and discuss their own personal experience in crypto and what has made some investors successful and others not so.
Watch the full episode below! 👇
"On the Margin" is a two-part show. Once a week, Mike interviews industry experts, and then at the end of the week, he is joined by co-host Mark Yusko where they break down the top crypto and macro stories. Episodes go live every Wednesday and Saturday morning.
Subscribe to "On the Margin" today on Apple or Spotify, or watch episodes on YouTube.
Are you a UK or EU reader that can't get enough investor-focused content on digital assets? Join us in London on November 15th and 16th for the Digital Asset Summit (DAS) London. Use code ARTICLE for £75 off your ticket. Buy it now.