Privacy Coins To Be Banned in Dubai
The use of popular privacy tokens like Z-cash and Monero appears to be prohibited in Dubai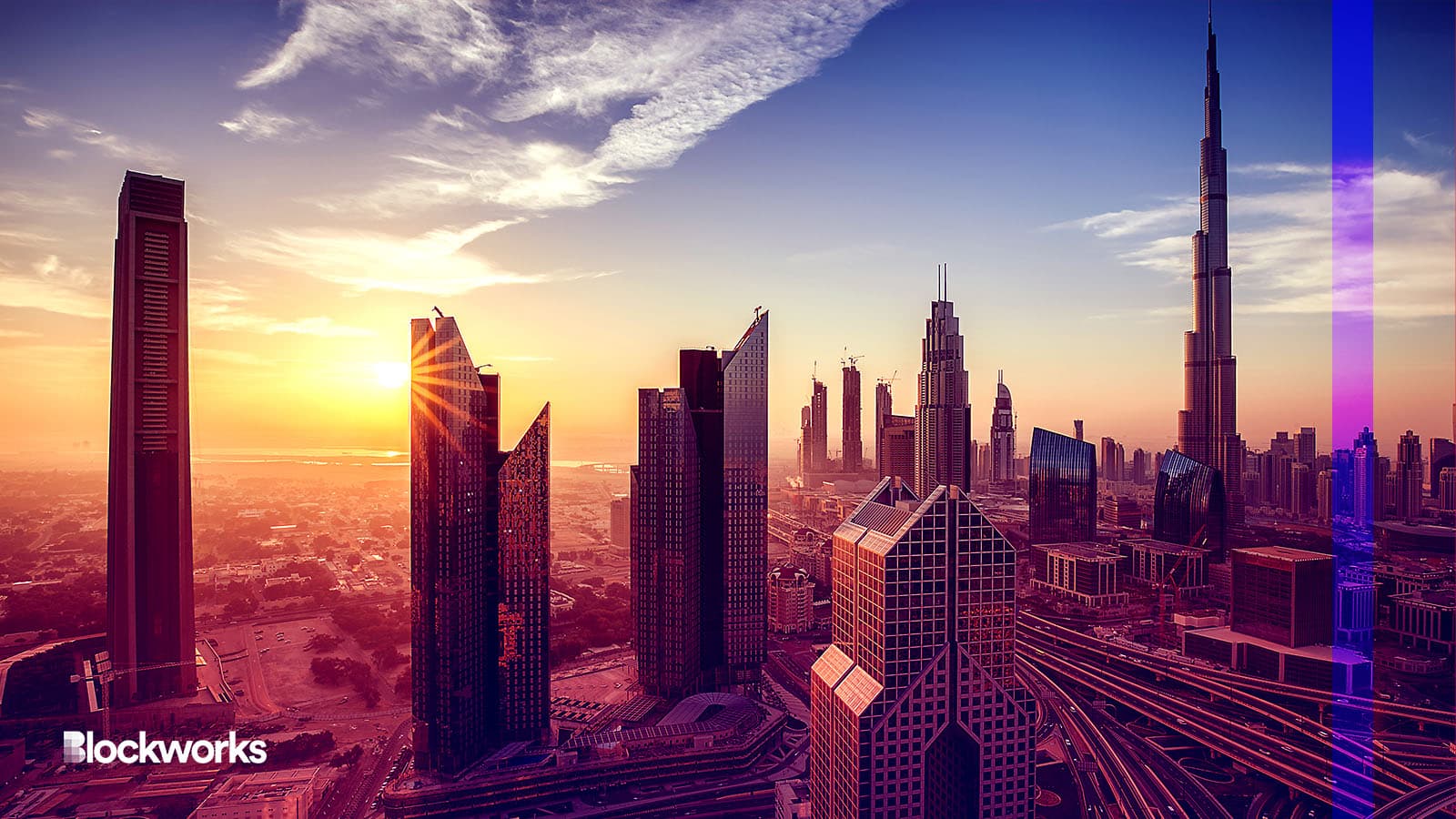 Source: Shutterstock / Cara-Foto, modified by Blockworks
Dubai's crypto regulator has published its eagerly-anticipated regulations for the local industry — including an effective ban on anonymity-focused digital assets known as privacy coins.
The emirate's Virtual Assets Regulatory Authority (VARA) released its rulebook on Tuesday. It  includes 10 fundamental principles and goals including licensing requirements, anti-money laundering obligations, stipulations on marketing and promotion and offenses like insider dealing.
VARA describes anonymity-enhanced cryptocurrencies as assets which prevent the tracking of ownership or transactions — an impediment for which crypto service providers currently have no way to effectively mitigate.
Dubai's new rule means cryptocurrencies such as Zcash (ZEC) and Monero (XMR) won't be allowed, nor can local entities create such coins. 
Japan similarly banned privacy coins in 2019 while a string of exchanges have delisted some offerings over the past few years, including Huobi and BitBay. Coinbase shed ZEC in the UK in 2019 and has so far avoided listing XMR altogether.
Among other rules, entities can't describe themselves as virtual asset businesses unless they are licensed by the VARA to do so. Large proprietary traders that actively invest $250 million or more in crypto must register with the VARA.
Reasons for license revocation include violation of any directive or if an entity is insolvent. The regulator also sets fees for various services, in the range of 40,000 dirhams ($10,889) to 200,000 ($54,449) dirhams.
Violating rules related to market conduct can lead to fines of up to 20 million dirhams ($5.4 million) for individuals and up to 50 million dirhams ($13.6 million) for a virtual asset service provider, such as exchanges or payment processors.
The VARA's regulations apply to virtual asset businesses and activities within the emirate of Dubai, including special development zones and free zones, but exclude the Dubai International Financial Centre which has its own regulator.
A recent report showed Dubai has attracted more than 500 crypto companies to its digital asset ecosystem. But crypto-friendliness hasn't exactly meant that the wealthy Middle Eastern city has been easy on new businesses wanting to set up shop. 
Tim Buyn, global government relations officer at OKX's parent firm, told Blockworks in August that the due diligence process "has easily over 100 data items or documents" that need to be turned in.
The VARA's ambitions include positioning Dubai as a regional and international hub for virtual assets in a manner that would boost its competitive edge locally and internally. It also hopes that its business-friendly regulatory landscape would attract investments and motivate businesses to set up their operations in Dubai.
---
Don't miss the next big story – join our free daily newsletter.
Follow Sam Bankman-Fried's trial with the latest news from the courtroom.