Sacramento Kings NBA Franchise Partners With Ankr
Collaboration marks the latest in a string of blockchain-related initiatives for tech-focused basketball team.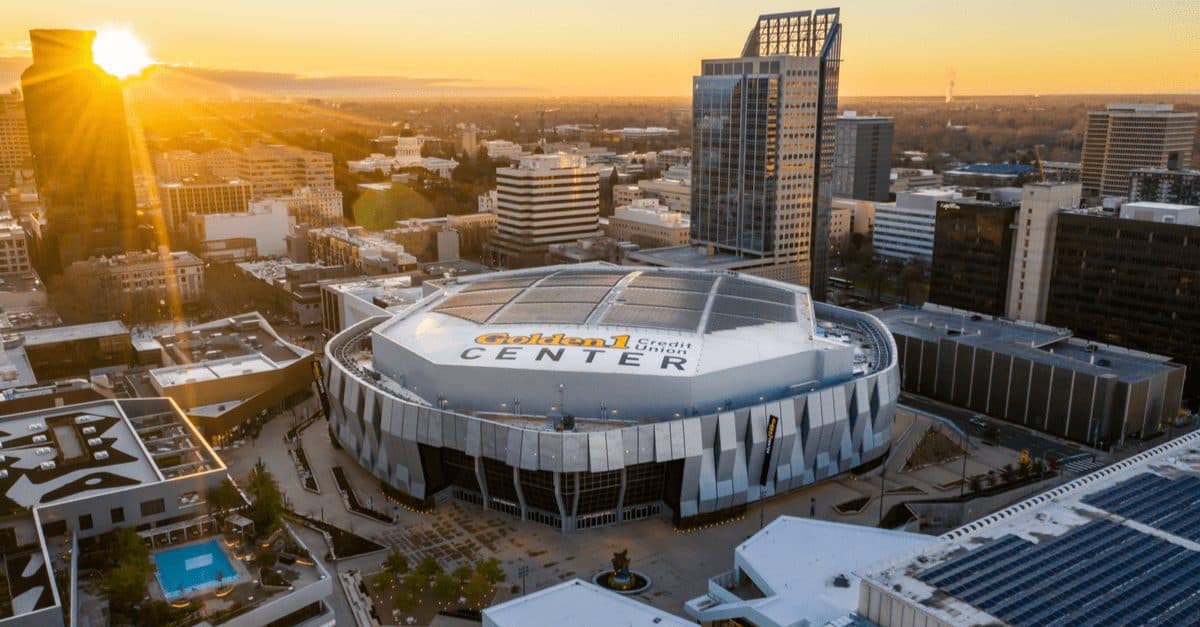 key takeaways
Team's collaboration with decentralized infrastructure provider Ankr will include education initiatives around advancements in the crypto space
The Kings launched its MiningForGood program in 2019 to help offer scholarships for Sacramento-based causes
The Sacramento Kings organization is partnering with software platform and decentralized infrastructure provider Ankr in an effort to continue supporting the growth of the blockchain industry.
Through the partnership, the Kings and Ankr will produce educational content, host events and create innovative projects that showcase ways to support
Ankr, which launched in 2018, provides infrastructure, APIs and tooling for developers to build and scale decentralized applications or marketplaces for decentralized finance (DeFi), NFTs and any other Web3 implementations.
As of 2021, Ankr's protocol supports more than 50 proof-of-stake chains through its network. It offers staking solutions that aim to eliminate barriers to entry for users of Ethereum 2.0, Polkadot, Polygon and Avalanche.
"Sports can be a powerful platform to educate and embrace innovation," Sacramento Kings Owner Vivek Ranadivé said in a statement. "We are proud to partner with Ankr to further align our synergies around forward-thinking initiatives and provide fans educational opportunities about the crypto economy."
In collaboration with Ankr, the Kings will be creating an annual event at Golden 1 Center where it will invite students, developers and fans to learn about the advancements in the crypto space, according to John Rinehart, the team's president of business operations. There will be the potential to award scholarships for students that are interested in careers in the technology field, he added.
"Using the most technologically advanced arena as a backdrop, it is a perfect setting to discuss what the future holds," Rinehart told Blockworks. "Ankr will partner on our MiningForGood program to allocate mining proceeds to help train and steward a new workforce for the blockchain industry."
Ankr CEO Chandler Song said in an email that the company was inspired by how the team's owner has infused his passion for technology to the team. "Sacramento Kings already have an integrated blockchain strategy, running nodes and mining crypto as part of their commitment to the ecosystem," Song told Blockworks. "There are many ways we will be able to support their future initiatives as they continue to immerse themselves in this space."
In addition to the MiningForGood initiative, created to support a multi-year scholarship program, the Kings have launched a string of blockchain-related initiatives in recent years. 
The team announced the NBA's first blockchain-powered reward program with Blockparty in 2019 and also collaborated with CryptoKaiju that year to launch the first physical crypto-collectible in professional sports. 
In 2020, the Kings launched the league's first live blockchain-powered auction platform with Consensys and Treum in 2020. ConsenSys, an Ethereum software company, announced earlier this week its acquisition of Treum's team and NFT platform to advance its offerings in the growing sector.
Most recently, the Kings created a collection of 85 NFTs depicting the 1985 commemorative pin given out during the team's inaugural season in Sacramento.