Sam Bankman-Fried's Lawyers Want Most Charges Dropped
Lawyers for Sam Bankman-Fried have labeled the US government's response to the FTX saga "dramatic" and "troubling."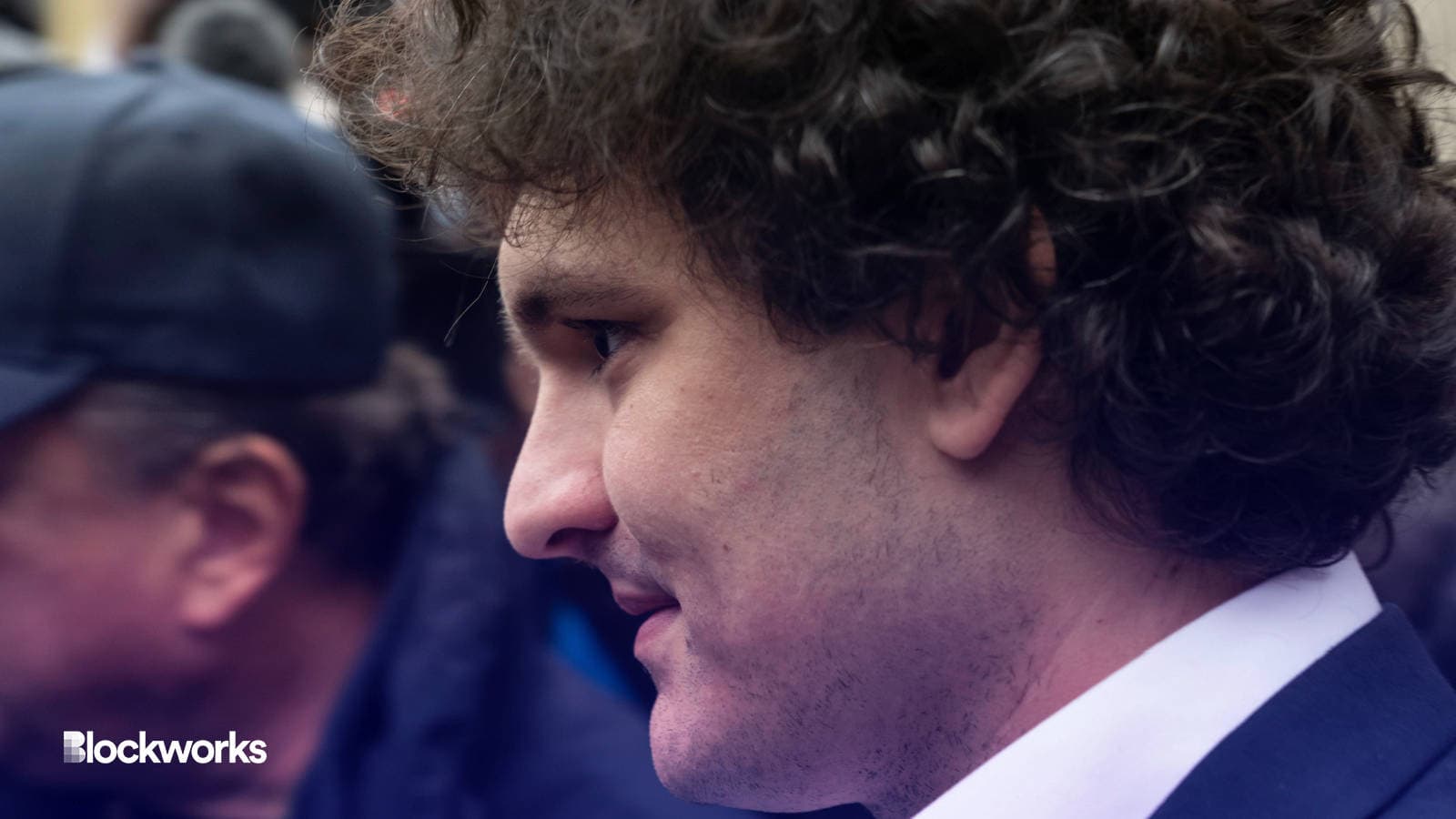 lev radin/Shutterstock, modified by Blockworks
Sam Bankman-Fried's lawyers have moved to dismiss most of the former FTX CEO's 13 criminal charges relating to the epic downfall of his crypto empire.
Counsel for Bankman-Fried argued Monday that FTX had outlasted its competitors in the face of "crypto winter" — the industry-wide downturn which affected crypto exchanges, banks, lenders and hedge funds.
Many struggled or even shut down completely last year. But FTX survived longer than most that filed for bankruptcy, Bankman-Fried's counsel said, before ultimately surrendering to the same market forces.
"The government's response was dramatic — and troubling," they said. "Rather than wait for traditional civil and regulatory processes following their ordinary course to address the situation, the government jumped in with both feet, improperly seeking to turn these civil and regulatory issues into federal crimes."
In pre-trial motions, Bankman-Fried's lawyers sought reprieve from all charges except conspiracy to commit securities fraud on FTX investors, securities fraud and conspiracy to commit money laundering.
In total, his lawyers moved to dismiss: 
Counts 1-2: Conspiracy to commit wire fraud on FTX customers, wire fraud on FTX customers.
Counts 3-4: Conspiracy to commit wire fraud on FTX customers in connection with purchase and sale of derivatives, fraud on FTX customers with purchase and sale of derivatives.
Counts 7-9: Conspiracy to commit wire fraud on Alameda Research lenders, wire fraud on Alameda Research lenders, conspiracy to commit bank fraud.
Count 10: Conspiracy to operate an unlicensed money-transmitting business.
Counts 12-13: Conspiracy to make unlawful political contributions and defraud the Federal Election Commission, conspiracy to violate the anti-bribery provisions of the foreign corrupt practices act.
One argument for dismissal was a violation of the rule of specialty: counts nine, 10, 12 and 13 supposedly involve crimes outside the scope of the specific offenses for which Bankman-Fried is being prosecuted. Other reasons included "failure to state an offense" or "multiplicitous counts."
Bankman-Fried was brought from the Bahamas to the US through extradition. According to the treaty between the two countries, the Bahamas must agree to any charges filed after extradition, lawyers said.
However, Bankman-Fried now faces four charges that were not included in the original agreement, and the country has not consented to the additional charges, per Bankman-Fried's counsel.
Federal prosecutors allege Bankman-Fried over the years smuggled $8 billion in customer funds from FTX to sister trading outfit Alameda Research to fund risky market plays and other dodgy dealings.
A representative for Bankman-Fried declined to comment beyond the filings. 
The prosecution has a deadline of May 29 to respond to Bankman-Fried's request for dismissal. Arguments will be heard by US District Judge Lewis Kaplan on June 15.
Bankman-Fried's former colleagues, Alameda Research ex-CEO Caroline Ellison, FTX co-founder Gary Wang and FTX's former engineering director Nishad Singh have all pleaded guilty to charges.
Bankman-Fried himself is set to face trial on Oct. 2. He has been confined to his parents' Palo Alto home on house arrest since Dec, with limited access to technology because prosecutors suspect he might try to tamper with witnesses.
---
Get the day's top crypto news and insights delivered to your email every evening. Subscribe to Blockworks' free newsletter now.
Want alpha sent directly to your inbox? Get degen trade ideas, governance updates, token performance, can't-miss tweets and more from Blockworks Research's Daily Debrief.
Can't wait? Get our news the fastest way possible. Join us on Telegram and follow us on Google News.
---