SEC calls Coinbase's motion to dismiss arguments 'flawed'
The filing attempts to paint Coinbase's misinterpretation of securities laws, accusing the exchange of shifting blame to the SEC for its current legal woes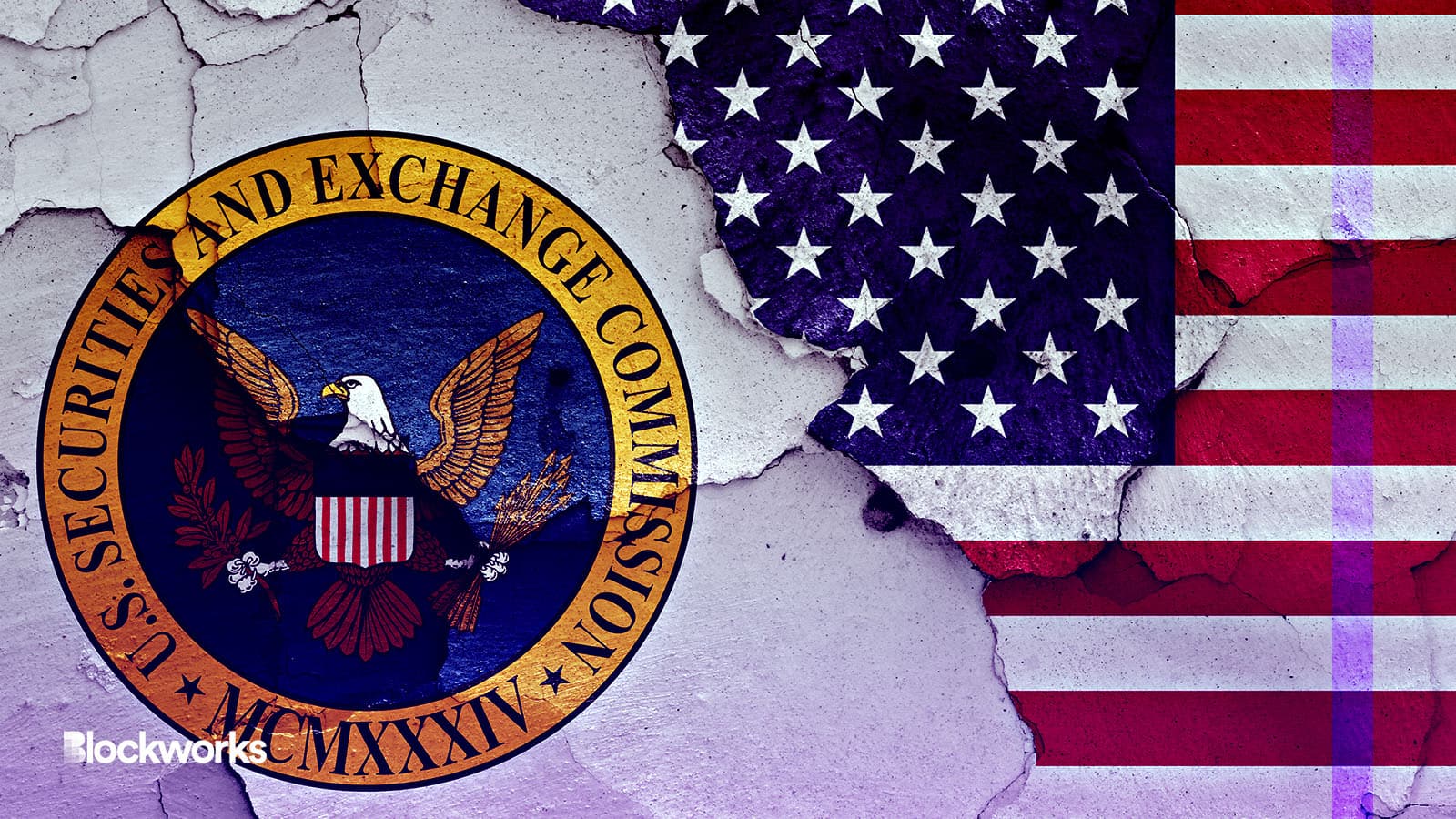 danielo/Shutterstock, modified by Blockworks
On Tuesday, the SEC targeted Coinbase's bid to dismiss its case, heightening discord between the regulatory entity and the publicly listed crypto exchange.
Recent court documents show the SEC's focus is on whether Coinbase facilitated transactions in "investment contracts" without necessary registration, violating federal securities laws.
Contradicting Coinbase's assertion that its platform couldn't enable "investment contracts," the SEC highlighted the exchange's stance as erroneous, pushing for the case to proceed.
It's an argument the regulator has long pursued in an attempt to bring the industry to heel, echoing its previous filings against the exchange in June.
Coinbase filed a motion to dismiss two months later, claiming the "subject matter" of the lawsuit "falls outside of the agency's delegated authority." 
In an effort to secure a response, Coinbase referred Blockworks to posts on X, formerly Twitter, by the exchange's Chief Legal Officer, Paul Grewal.
Drawing upon a longstanding landmark decision, the SEC is grounding its case on the well-known "Howey test," a metric for determining investment contracts.
Howey stipulates that a deal must include the investment of funds in a shared venture, anticipating gains from others' efforts.
The counter-filing portrays Coinbase's alleged misunderstanding of securities regulations, implying that the exchange is redirecting blame towards the SEC for its ongoing legal challenges.
In its Tuesday response, the SEC contends Coinbase recognized, since 2016, the possibility of digital assets on its platform being designated as securities in relation to the Howey criteria.
The oversight body suggests that token producers influenced investors to anticipate an increase in asset values which Coinbase facilitated.
"This lawsuit cannot really come as a surprise to Coinbase. It has known all along that a crypto asset bought and sold on its trading platform is a security if it meets the Howey test," the SEC said.
The commission also dismissed Coinbase's attempt to leverage public statements by SEC Chair Gary Gensler, deeming his remarks as unrelated to the case's legal standing.
"[The motion to dismiss] contends the SEC blessed Coinbase's violative conduct when Coinbase went public, that SEC Chair Gary Gensler's answer to a question at a Congressional hearing (which Coinbase distorts) controls this Court's application of the federal securities laws."
The SEC did not immediately respond to Blockworks' request for comment.
---
Don't miss the next big story – join our free daily newsletter.