SEC Responds to Coinbase Request For Action: 'No'
We'll take our time, thank you very much, says Gensler's SEC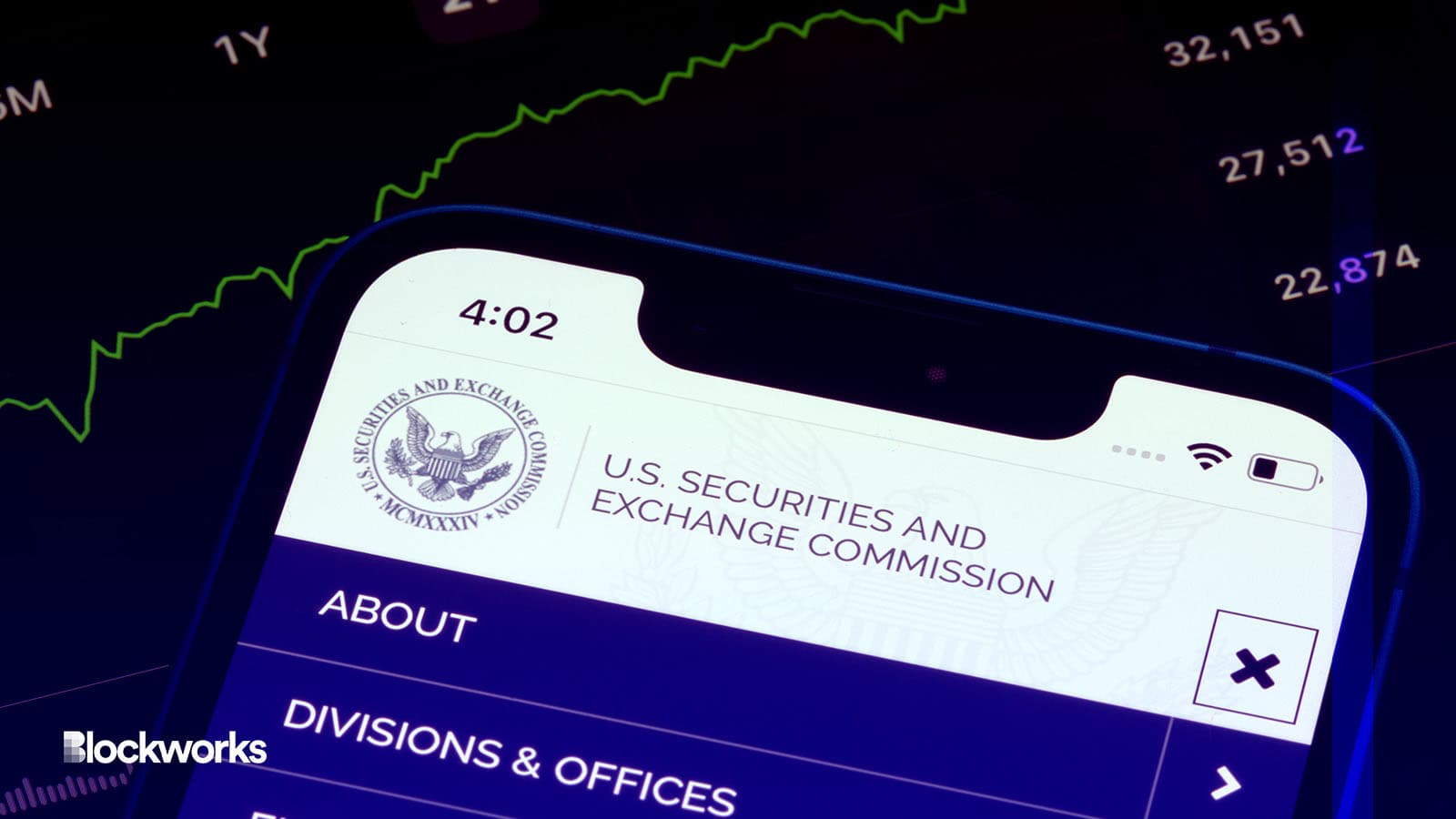 TadaImages/Shutterstock modified by Blockworks
The Securities and Exchange Commission has issued a response to Coinbase's complaint requesting that the agency establish regulatory clarity for the industry. 
In an April mandamus petition, Coinbase demanded federal courts to instruct the SEC to act and issue clear guidelines for crypto exchanges and companies. 
In its response, released Monday evening in New York, the SEC alleged Coinbase has no right to mandamus, which orders a government agency to fulfill certain duties. 
"Perhaps recognizing this, Coinbase instead asserts that this Court should compel the Commission to act on Coinbase's recently filed rulemaking petition," the SEC wrote in its response. "But no statute or regulation requires the Commission to take such action on a specific timeline." 
The SEC, in its response, suggests that "Mere months have passed since Coinbase's petition was filed and even less time has elapsed since Coinbase supplemented the record."
The agency continued that "Deliberating over the kind of significant changes sought by Coinbase, which could affect both crypto assets and the securities markets more generally, takes time—including, as here, time to weigh whether or not to initiate a rulemaking proceeding about such topics in the first instance. This is particularly true given the Commission's active regulatory and enforcement agenda in this area…"

Some proponents of the crypto industry might argue that the SEC has been particularly active under Gary Gensler's leadership, bringing multiple actions against not only crypto projects, but also exchanges. Many have chosen not to fight the SEC's actions, such as Kraken, which settled over its staking service. But Coinbase has been clear that it has both the resources and the determination to press for regulatory clarity.
Coinbase initially filed their suit in response to a Wells Notice the exchange received in March 2023. The Notice, which precedes formal regulatory enforcement action from the SEC, pertained to issues the agency found with the exchange's Wallet and Prime services. 
The SEC concludes that by saying that the fact that "Coinbase would like its policy preferences addressed immediately does not entitle it to extraordinary relief ordering the Commission to act on a rulemaking petition that has been pending for well under a year."
---
Don't miss the next big story – join our free daily newsletter.