Crypto Funding Slows: Sei Labs Is Standout Firm in $88.5M Week
Web3 marketing solutions and wallet security are top of mind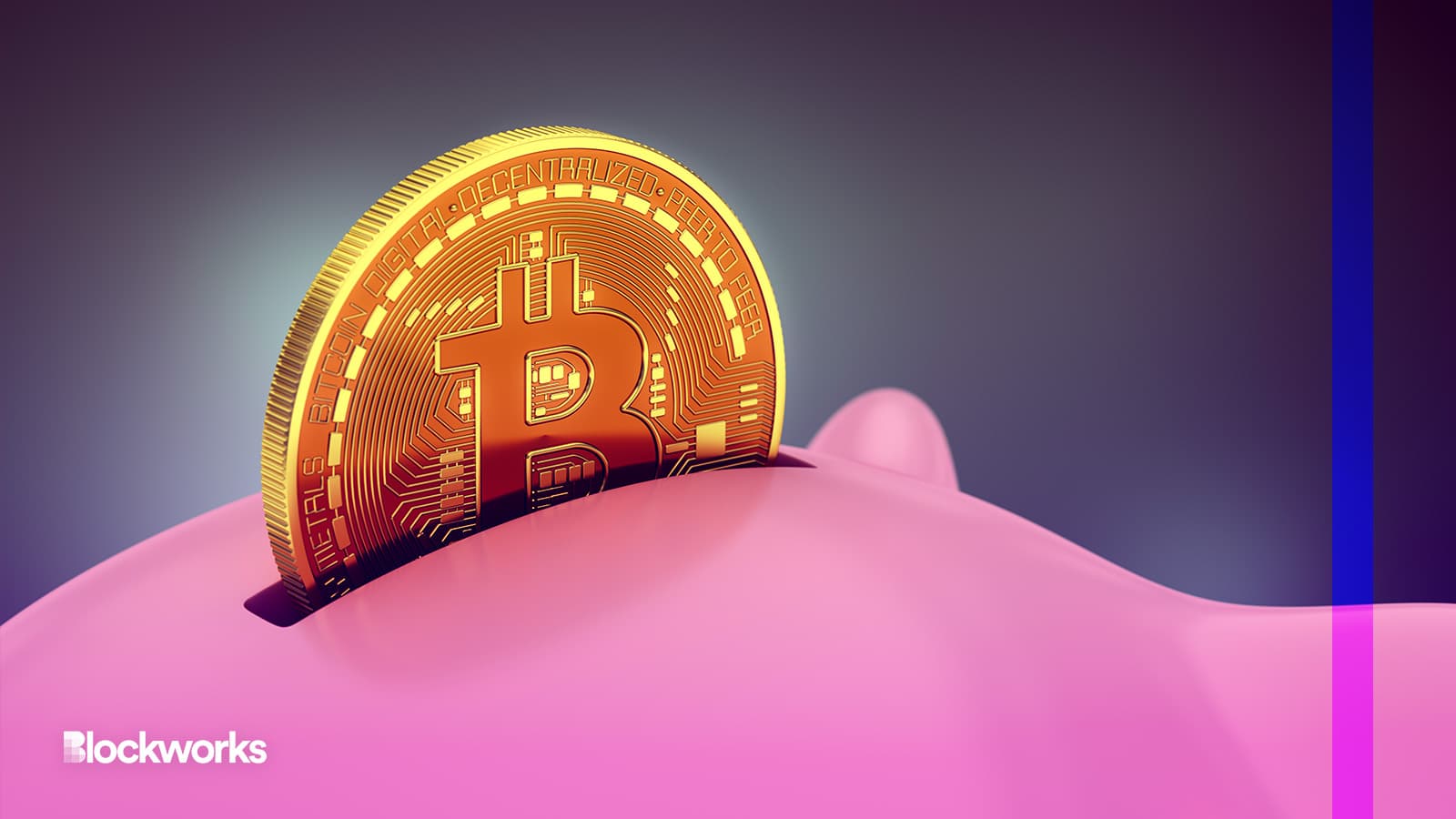 3Dsculptor/Shutterstock modified by Blockworks
Fundraising for crypto startups came in at about $88.5 million this week, with 13 different companies raising money — a precipitous decline from last week's $251 million. 
Sei Labs, the company behind layer-1 blockchain Sei, raised $30 million in its two strategic fundraising rounds. A long list of companies invested, including but not limited to Jump Crypto, Distributed Global, Multicoin Capital and Asymmetric.
The capital raise will fund Sei Labs' expansion into the Asia-Pacific region, according to a press release.
Sei Labs had its start in August 2022 when it raised $5 million from Multicoin Capital, Delphi Digital and Coinbase Ventures, and with its latest fundraise, it's grown to a $800 million valuation. The startup was founded by former Goldman Sachs alum Jeff Feng and ex-Robinhood software engineer Jayendra Jog. 
A focus on marketing solutions and wallet security
Absolute Labs, a marketing platform built for Web3 and DeFi clients, announced an $8 million seed funding round with investors Aglaé Ventures, MoonPay, Near Foundation and Samsung Next, among others. 
Founder and CEO Samir Addamine told Blockworks there are inherent privacy lapses with Web2 marketing. Cookies, emails and demographic data are all used by Web2 marketers, Addamine said, adding that he hopes to reverse that trend with his company's new wallet relationship management platform.
Addamine also said he wants the WRM platform, which took 12 months to develop, to be the marketing solution up and coming Web3 companies turn to, as well as established Web2 companies.
"Metaverse, NFT publishers, marketplaces, DeFi and CeFi  are all in need of marketing products," Addamine said. "In a bear market, you want to get closer to your customers…you want to be able to communicate with them. And we built a whole platform to do that from acquisition, conversion to loyalty, what we call retention."
Shifting over to wallet security, Wallet Guard raised $1 million in its pre-seed round concluded in December, Probably Nothing co-founder Aaron Ahmadi told Blockworks. 
Wallet Guard is a browser extension that links up with a user's self custody wallet and preemptively issues warnings when they fall victim to phishing attempts.
That is essentially what happened to Kevin Rose, when he lost 40 NFTs worth up to $1.4 million in January.
Wallet Guard founder Ohm Shah told Blockworks he wants to prevent exploits like this. "Providing multiple layers of defense is really what's needed for end users in Web3, since it's kind of the wild, wild west, and nobody really knows unless you have a deep technical expertise."
According to Wallet Guard's investor announcement, the tool has detected 13,000 scams and has saved about $3 million in assets as of March 2023.
Other notable funding rounds this week 
Digital art marketplace HUG raised $5 million in a seed round including OKX Ventures and DIGITAL as investors.
CAT Labs, a startup focused on unveiling crypto-enabled crime through forensic tools, pulled in $4.3 million in a pre-seed round from Castle Island Ventures, Brevan Howard Digital, CMT Digital and RW3 Ventures.
NFT market maker Protecc Labs announced a $1.5 million seed round led by Dialectic.
---
Get the day's top crypto news and insights delivered to your email every evening. Subscribe to Blockworks' free newsletter now.
Want alpha sent directly to your inbox? Get degen trade ideas, governance updates, token performance, can't-miss tweets and more from Blockworks Research's Daily Debrief.
Can't wait? Get our news the fastest way possible. Join us on Telegram and follow us on Google News.
---