Senators Propose Infrastructure Bill Amendment to Lighten Crypto Reporting Requirements
Senators Wyden, Lummus, Toomey propose slimming down the definition of crypto broker to make tax reporting requirements more narrow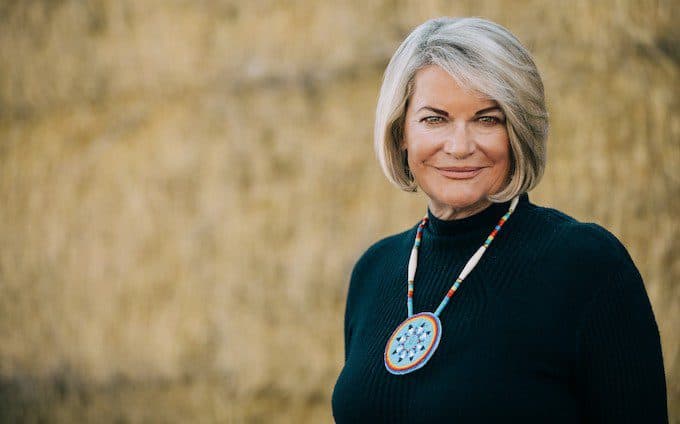 Senator Cynthia Lummis (R-WY)
key takeaways
The White House's $1.2 trillion infrastructure deal includes provisions for a dramatic strengthening of tax enforcement of digital assets
Digital assets brokers would have a much higher requirement for tax reporting, but the definition of what constitutes a broker has proven to be problematic
Three US Senators have proposed an amendment to the $1.2 trillion infrastructure deal currently before Congress which would seek to revise one of the parts of the bill previously deemed an "imminent threat" to the country's digital asset industry. 
In its current form the bill contains a provision called "Enhancement of Information Reporting for Brokers and Digital Assets," as Blockworks has previously reported, which creates extensive reporting requirements for Brokers. The problem, however, is that the definition of broker is wide enough to cover miners, lightning nodes, and the like," Jerry Brito, executive director of Coin Center, said in a Twitter post.
Senators Wyden, Lummus, and Toomey instead have proposed amendments to specifically exclude validators, hardware and software makers, as well as protocol developers from these tax reporting requirements. 
Rob Portman, one of the authors of the original bill, denies that the language is problematic and said on Twitter that "digital assets like bitcoin and other cryptocurrencies are a rapidly growing part of our economy."
"The legislation does not impose new reporting requirements on software developers, crypto miners, node operators or other non-brokers," he said on Twitter. 
In a prior statement, the Blockchain Association, an industry trade group, had said that the language in the bill would put many infrastructure providers in an impossible place. Bitcoin miners and software developers don't have enough information on their users, like Social Security Numbers, to properly report tax details. 
"It would create this compliance nightmare," Kristin Smith, the association's executive director, said in a public statement. "So then people would have no choice but to either operate illegally, leave, or shut down."
"While much more work needs to be done, this amendment is a responsible step toward fully incorporating digital assets into the US financial sector," Senator Cynthia Lumis said in a public statement. "The digital asset and financial technology space is incredibly complicated, and we have spent long hours working in the Senate, with industry stakeholders, and with the administration to find a way to effectively integrate digital assets into our tax code without harming the technology or stifling innovation."
This proposed amendment is supported by the Blockchain Association, Coinbase, Coin Center, Ribbit Capital, and Square, according to a public statement.
Want more investor-focused content on digital assets? Join us September 13th and 14th for the Digital Asset Summit (DAS) in NYC. Use code ARTICLE for $75 off your ticket. Buy it now.