Societe Generale subsidiary secures first French crypto license, readies for MiCA
SG-Forge, the company's crypto outfit, registered with France in September 2022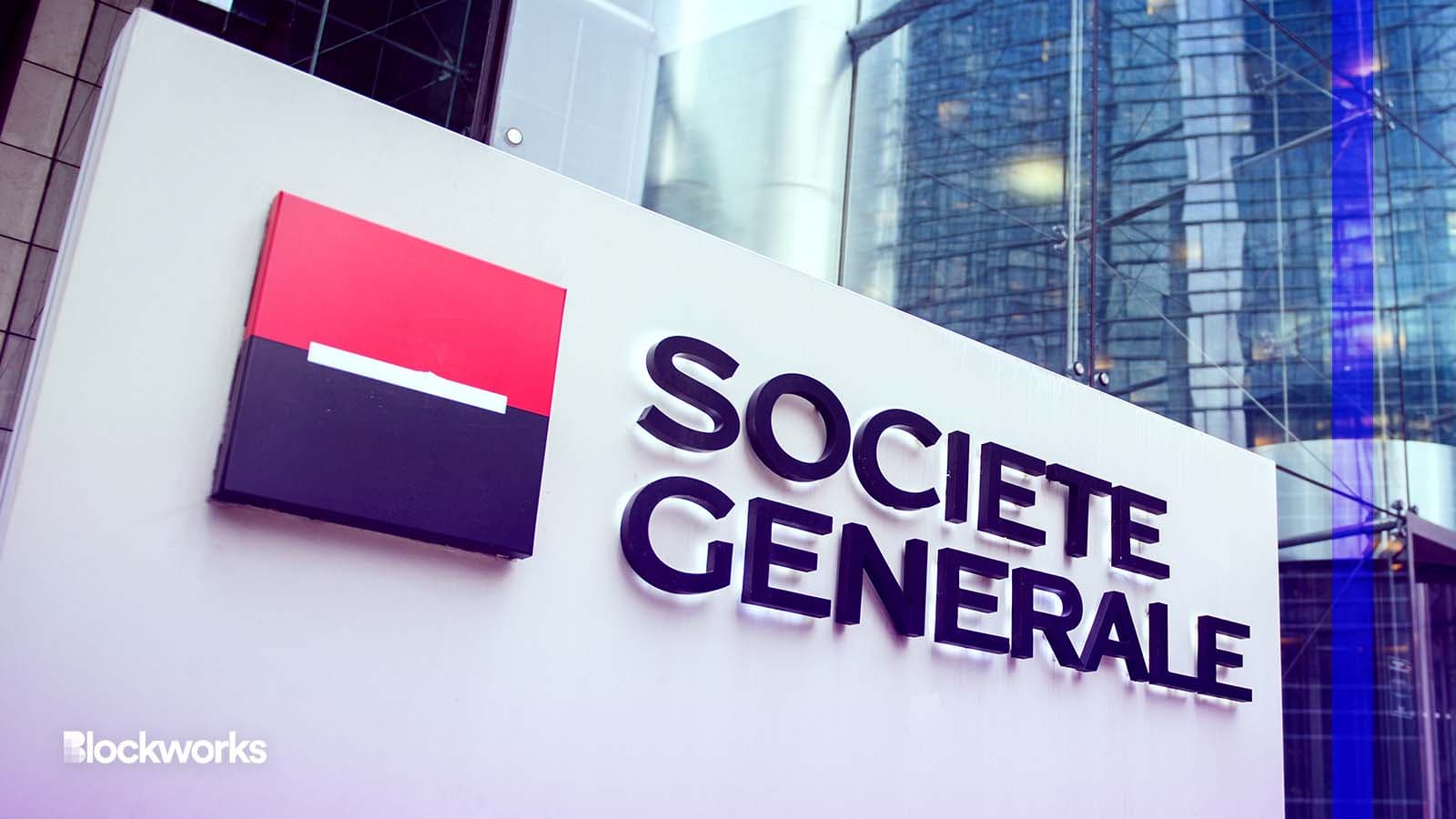 Hadrian/Shutterstock modified by Blockworks
Societe Generale's crypto subsidiary, SG-FORGE, secured approval on Tuesday as a licensed digital asset service provider in France.
The company registered with the AMF, France's stock market regulator, in September 2022, which granted it the ability to custody digital assets. The registration also allowed their customers to purchase crypto with legal tender and trade digital assets against digital assets.
The DASP license, however, represents "the highest level of regulatory certification currently possible for operations involving digital assets," SG-Forge told Blockworks.
Additionally, the license "attests to the enhanced security and reliability of compliance, internal control and cybersecurity systems."
Now that SG-Forge has gotten the official green light, it appears it can now offer something no other firm is currently offering in the country: The reception and transmission of orders for digital assets.
In other words, SG-Forge can receive and act on buy or sell orders on behalf of clients, according to the AMF website.
This regulatory requirement for crypto asset providers comes directly from MiCA, sweeping EU legislation that was first passed in April.
According to Article 80 of MiCA, crypto providers that receive and transmit orders for clients need to "establish and implement procedures and arrangements" enabling them to promptly execute such transactions. 
Additionally, the firms cannot receive "any remuneration, discount or non-monetary benefit in return for routing orders received from clients to a particular trading platform for crypto-assets or to another crypto-asset service provider," the article states. 
SG-Forge will also qualify as a Class 1 and Class 2 crypto asset service provider under MiCA, provided the company meets the minimum capital requirements of 125,000 euros (about $140,000).
Class 1 providers can manage customers' crypto portfolios and provide investment advice, and execute client orders, among a number of other things. Class 2 providers can do everything Class 1 can do but can also offer custody services.
The license attests to the fact that SG-Forge meets the minimum capital requirements, the company told Blockworks.
However, it will not qualify as a Class 3 provider under MiCA, simply because SG-Forge isn't operating a trading platform for digital assets in France like other registered providers such as Binance or Bitstamp.
In a statement, SG-Forge acknowledged that it is anticipating the implementation of MiCA, which is planned to fully come into force by the end of 2024. 
SG-Forge CEO Jean-Marc Stenger said this license approval cements the firm's place in the digital assets space and allows it to continue moving forward with its services.
"This step will allow us to continue supporting our institutional clients wishing to benefit from services on digital assets that meet the highest standards of compliance and banking security," Stenger said in a statement. 
SG-Forge also said the license approval strengthens the development on the firm's euro-pegged stablecoin, EUR CoinVertible (EURCV), which is designed to offer institutional investors a way to bridge gaps between traditional markets and digital assets.
---
Don't miss the next big story – join our free daily newsletter.