Bored Ape Band Curates NFT-Gated Playlist For Spotify Pilot
In a move toward fostering Web3 communities, Spotify is field testing special NFT-gated playlists, starting with a few prominent projects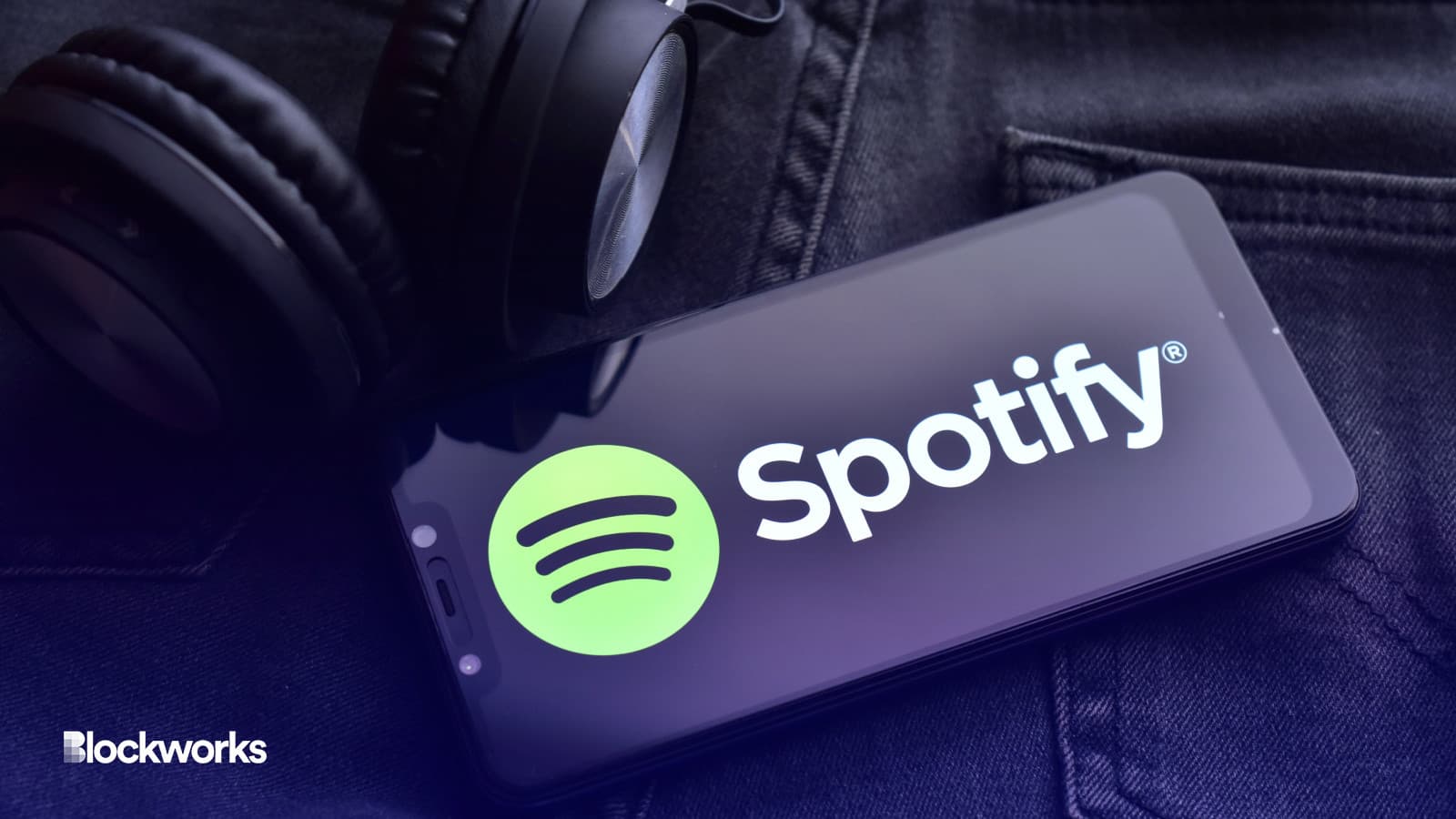 Shutterstock.com/Funstock, modified by Blockworks
Music streaming giant Spotify is piloting NFT playlists that can only unlocked by holders, a new service that would enable Web3 communities to curate music specifically for members.
Only a handful of NFT communities have been selected to trial the NFT playlists, including gaming startup Overlord and Bored Ape band KINGSHIP. Regular Spotify users will be unable to access their gated playlists. 
Overlord said Thursday it has been selected as one of Spotify's partners in the new pilot. Holders of its Creepz NFT tokens can access the "Invasion" playlist by connecting their Web3 wallets on Spotify. 
Spotify effectively confirmed the pilot in a tweet of its own.
Creepz are lizard-like creatures that feature in Overlord's gaming ecosystem. The NFTs have seen nearly $60 million in volume traded. More than 780 unique addresses hold the Creepz Genesis NFT, per CoinGecko.
Meanwhile, Universal Music Group's virtual band KINGSHIP, consisting of Bored Ape avatars in the vein of cartoon-fronted groups like Gorillaz, announced a similar Spotify-linked service on Thursday. 
A specially curated playlist will be accessible only for holders of the KINGSHIP Key Card NFT, which allows users access to a themed virtual world and unlock music, products and other experiences. The NFTs have more than 1,500 unique owners, according to CoinGecko.
The playlist includes some tracks from Queen, Missy Elliott, Snoop Dogg and Led Zeppelin. 
---
Don't miss the next big story – join our free daily newsletter.