Stash to Add Crypto to its Managed Portfolio Offering
Platform offers exposure to the asset class through Grayscale Investments' bitcoin and ether trusts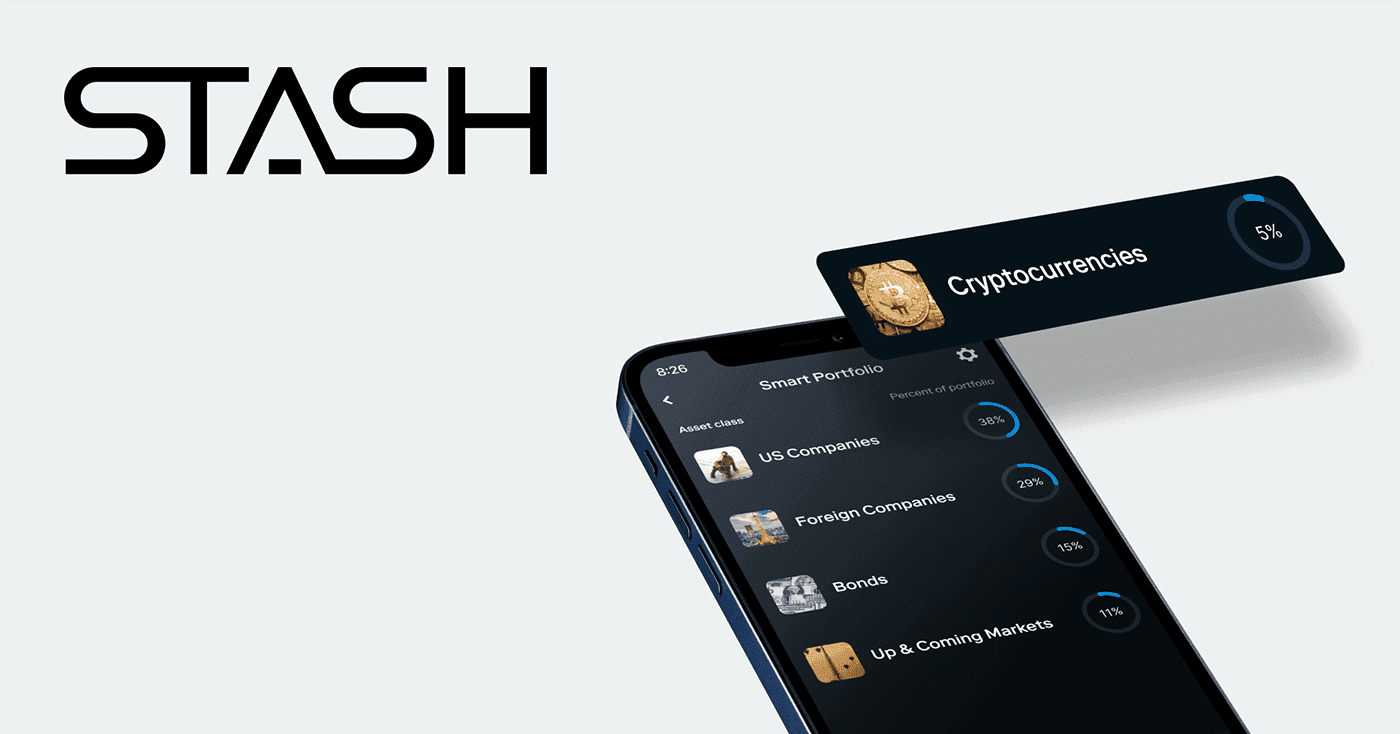 key takeaways
The investing and banking platform now offers crypto exposure within its Smart Portfolio offering, which currently has 400,000 accounts
The allocations range from 4% to 6% of a users' portfolio, split evenly between the Grayscale trusts
Stash has begun offering its users exposure to crypto by including two trusts by Grayscale Investments within its managed investment portfolio offering.
Founded in 2015, Stash was created in response to studies showing that 44% of Americans don't invest in stocks, 70% of households don't have a long-term financial plan, and 68% are afraid to retire. The investing and banking platform has 6 million customers, and its assets under management total about $3 billion. 
Stash launched its Smart Portfolio offering last March in response to users wanting a "set and forget" platform that would be managed for them, Stash Chief Investment Officer Douglas Feldman told Blockworks. 
About 400,000 Smart Portfolio accounts have been opened over the past 10 months. Sixty percent of Stash users with a Smart Portfolio account make habitual, automated payments, according to the company.
The company will begin allocating a portion of users' Smart Portfolio accounts to the Grayscale Bitcoin Trust (GBTC) and the Grayscale Ethereum Trust (ETHE). GBTC and ETHE have about $27 billion and $10 billion assets under management, respectively.
Allocations to GBTC and ETHE range from 4% to 6%, split evenly between the trusts, depending on the risk profile of the portfolio, according to Elizabeth Marchietti, Stash's director of investment strategy. She added that it was operationally easier to invest in trusts within the existing portfolio of securities versus cryptoassets directly.
"We are excited to partner with Stash, a technology-forward investment advisor, to enable more investors to access crypto through two of Grayscale's flagship products," a Grayscale spokeswoman said.
Stash executives told Blockworks that the company began seeking alternative options to diversify the portfolio beyond its historical exposures to the equity and bond markets. Marchietti noted that inflation and expected interest rate increases will likely negatively impact bonds' total return.
"We just didn't think that bonds were going to be able to as effectively hedge or demonstrate negative correlation to stocks," she explained.
Feldman noted that while crypto, to many, is a trading asset, the company views it as an asset to invest in over time.
"Crypto is volatile; we're all aware of that," he said. "But we think within the confines of a long-term investment strategy with a small allocation to it and where you're constantly putting in money on a regular basis, that is great."
Though the company does not yet have plans to add other forms of crypto exposure, the executives said it would continue to offer education around the space.
"We do think we have a really interesting opportunity to capitalize on our customers' attention on crypto," Marchietti said, "and draw them into maybe more…diversified ways to play crypto through miner ETFs or other approaches to the infrastructure behind it."
---
Don't miss the next big story – join our free daily newsletter.