Texas county settles lawsuit over wrongful seizure of $15K from bitcoin ATM
The lawsuit also aimed to have the court recognize Bitcoin Depot as the lawful owner of the seized money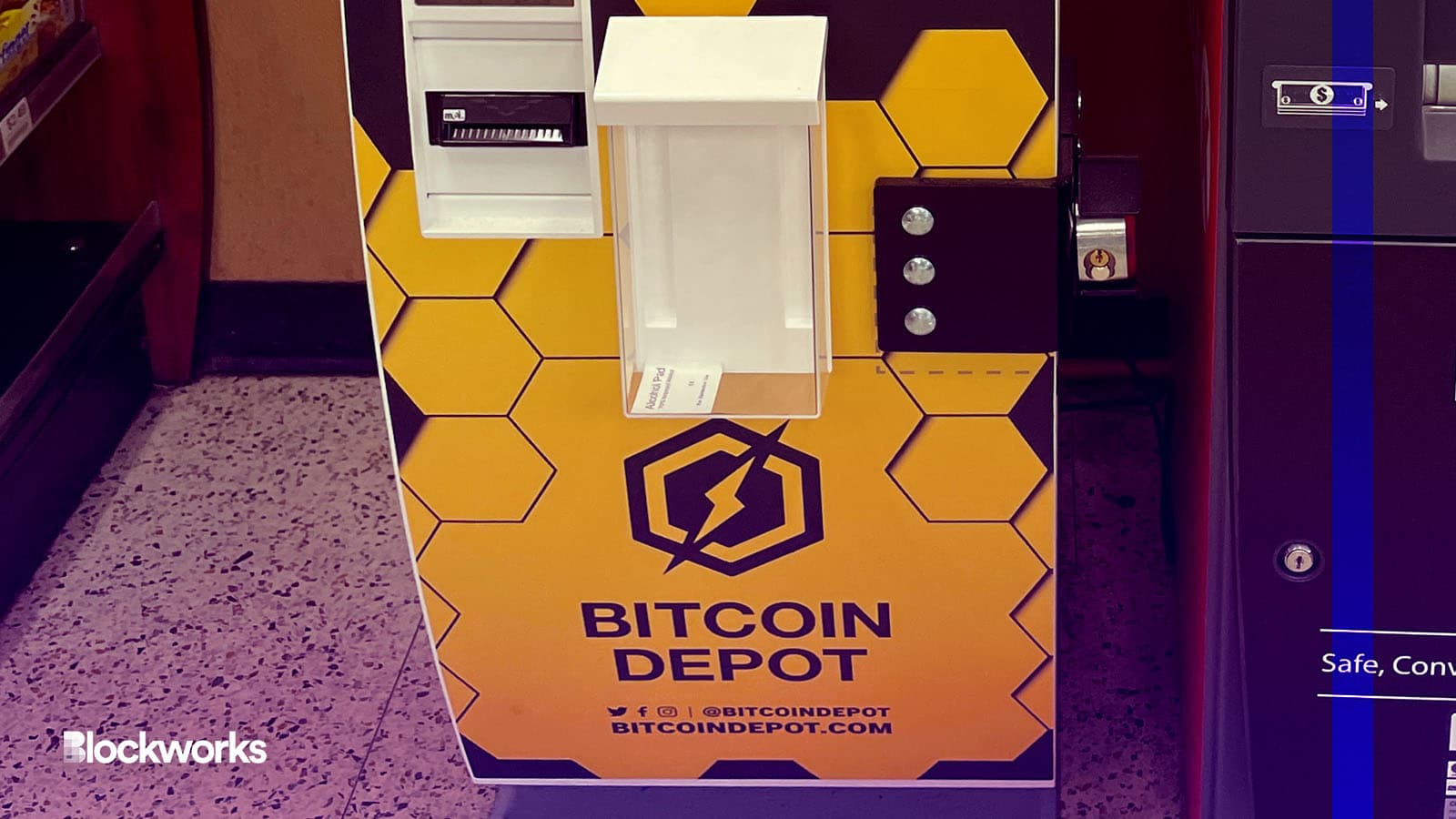 Billy F Blume Jr/Shutterstock, modified by Blockworks
Authorities in McLennan County have settled a lawsuit with Lux Vending, operating as Bitcoin Depot, following the wrongful seizure of $15,000 from one of its bitcoin ATMs. 
The lawsuit was dismissed after the county acknowledged the funds were improperly confiscated following a scam that targeted an 82-year-old Crawford woman, local media reported Thursday. 
The scam was reported by the elderly victim who was deceived into withdrawing $15,000 in cash and depositing it into a Bitcoin machine. This reportedly followed her falling victim to a ransomware attack initiated by a malicious email link.
Legal action had originally been filed against county investigators for allegedly violating due process. They had obtained a warrant to seize the funds from a Bitcoin Depot kiosk located at a Sunoco store.
The lawsuit also aimed to have the court recognize Bitcoin Depot as the lawful owner of the seized money.
McLennan County Sheriff Parnell McNamara, who had previously stood by the actions of his officers, declined to comment on the lawsuit's resolution or on Judge Scott Felton's admission that the funds had been seized erroneously, KWTX News reported.
Blockworks has reached out to the sheriff's department but has received no response.
Sheriff McNamara had previously likened the situation to routine law enforcement procedures for recovering stolen property and returning it to rightful owners.
In a letter to Bitcoin Depot, Judge Felton clarified that the initial seizure was based on the mistaken belief that the funds belonged solely to the elderly victim. 
Judge Felton also acknowledged county officials were not aware of Bitcoin Depot's terms and conditions when the money was returned to the elderly woman.
An attorney representing McLennan County revealed the settlement involved no payments to Bitcoin Depot, per the reports. The company had sought official acknowledgment that it was not involved in the scam, which was the work of a third-party international fraudster.
McLennan County, located in central Texas, is part of a wider network of bitcoin ATMs operated by Bitcoin Depot. As of October, the company has 6,625 different machines spread across the US, representing a 9.8% share of the total market, data shows.
---
Don't miss the next big story – join our free daily newsletter.