The Latest in Crypto Hiring: Polygon Studios Adds Range of Talent
Crypto exchange Bitstamp adds legal, marketing and product heads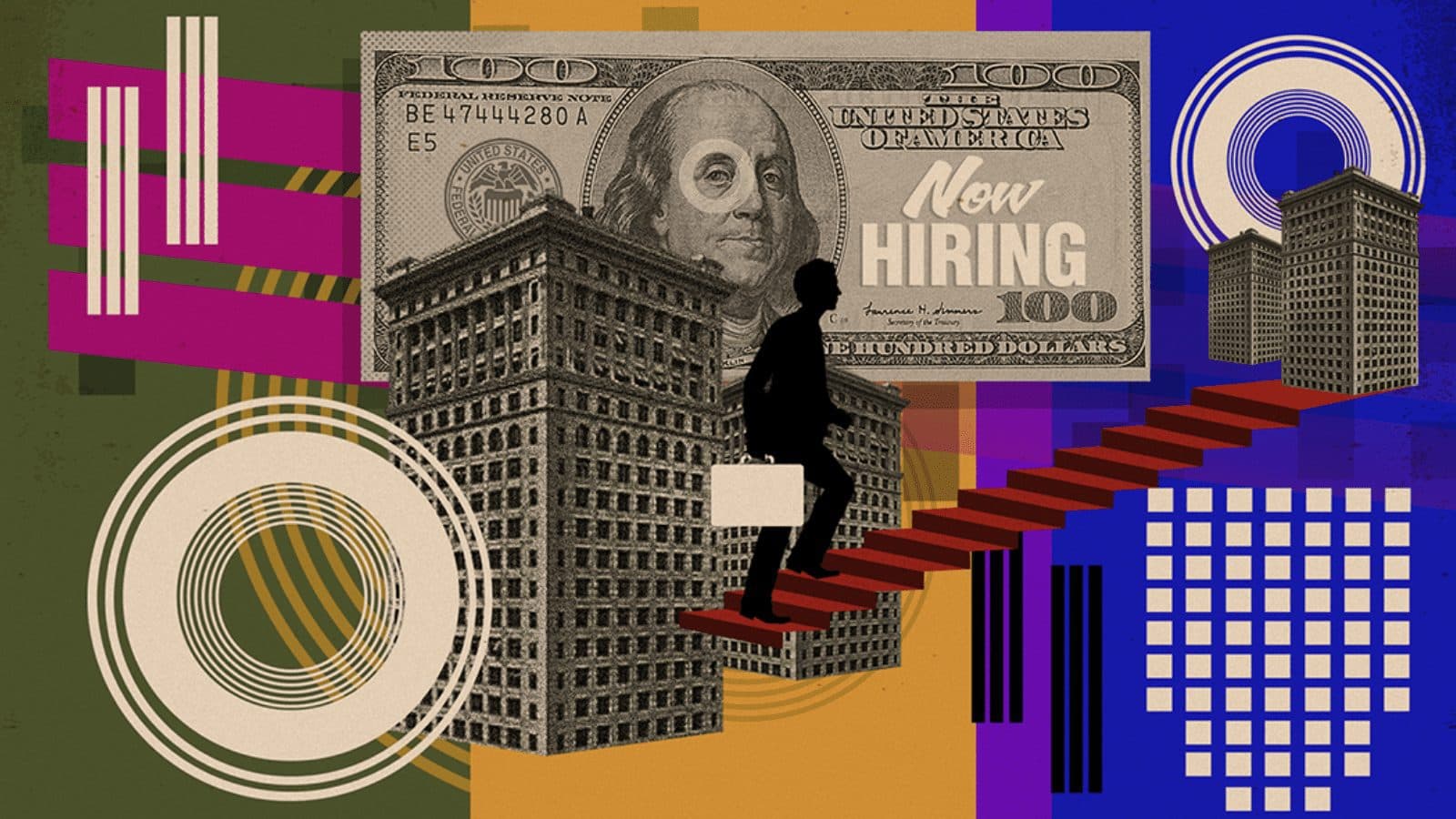 Blockworks exclusive art by axel Rangel
key takeaways
A former Federal Reserve Bank of New York employee has joined a lending protocol
Crypto-focused asset manager Arca went on a hiring spree
The gaming and NFT arm of Ethereum scaling platform Polygon has announced a range of hires from some of the largest Web2 companies. 
Polygon Studios hired Michael Blank and Young Ko as its chief operating officer and chief financial officer, respectively. Blank joins after working nearly two decades at game developer and publisher Electronic Arts, while Ko spent the past 9 years as the vice president of finance at Penske Media, which includes brands Rolling Stone and Billboard.
Urvit Goel, who most recently helped Amazon launch its cloud gaming business, joins Polygon Studios as vice president of gaming business development. Charnjit Bansi, who was director of product management at Mythical Games, will be vice president of game design.
Ben Watley is Polygon Studio's new senior director of strategy for gaming, joining from Electronic Arts. He will work alongside Will Matteson, an ex-NASA software engineer and Riot Games strategist, who joins Polygon Studios as corporate strategy manager.   
The new hires join Polygon Studio's recently appointed CEO, Ryan Wyatt, who previously headed YouTube's gaming vertical.
Crypto exchange Bitstamp USA has hired Rika Khurdayan as its chief legal officer, Silvia Lacayo as head of marketing and Michael Levi as head of product and strategy.
Khurdayan joins from New York-based blockchain law practice KSTechLaw, which she founded. Lacayo most recently worked as head of marketing for software company Viable and also held top marketing roles at ZipRecruiter, Chainalysis and Unilever.
Levi was a managing director for nearly a decade at Level One Consulting Group, a firm focused on marketing, sales and business development strategy. He was also recently chief marketing officer for blockchain company Kava Labs, according to his LinkedIn page. 
Crypto-focused asset manager Arca named Deborah Djeu its chief compliance officer and deputy general counsel to oversee the firm's registered and private funds. She joins from crypto exchange Okcoin, where she was head of regulatory and chief compliance officer.
Scott Helfman, who was most recently director of public affairs at Citi, is Arca's new head of communications. Before his decade-long tenure at Citi, he served in several communications roles at Deutsche Bank. 
Annelise Osborne, who is now head of institutional for Arca's innovation arm, Arca Labs, rounds out the company's new additions. She had worked in the digital asset space as the chief operating officer of Propellr and spent 12 years at Moody's Investor Service running commercial real estate teams within the structured finance group. 
CoinDesk named Alan Campbell as president of data and indices. The company's flagship product, the CoinDesk Bitcoin Price Index (XBX), has been in operation since 2014.
Campbell was previously head of product management at Bloomberg Indices and also formerly managed Bloomberg Terminal functions and special projects for the company's CEO.
Brandon Neal, who worked at the Federal Reserve Bank of New York for nearly a decade, has joined Euler Finance. He now serves as the lending protocol's chief operating officer.
Neal was most recently a Treasury auction directorate at the bank and previously handled governance and strategic planning.   
In addition to the new hires this week, blockchain infrastructure company announced that it is looking to hire more than 600 new employees following its latest $450 million fundraising round.
Job postings with titles containing terms such as Bitcoin, Ethereum, blockchain and cryptocurrency grew 395% in the US from 2020 to 2021, according to a LinkedIn analysis. This outpaced the broader tech industry, which saw a 98% increase in listings during the same time period.
A Blockworks search on Thursday of US LinkedIn-listed jobs featuring the keyword "crypto" yielded 16,862 results.
---
Did you know that Blockworks is hiring too? Check out our available roles on our Careers page!
---
Don't miss the next big story – join our free daily newsletter.
Follow Sam Bankman-Fried's trial with the latest news from the courtroom.