Waves Founder Says Network Is '100% Healthy,' Asks Exchanges To Disable Futures Markets
"Several CEXs have responded, and we're waiting for their decision," Sasha Ivanov told Blockworks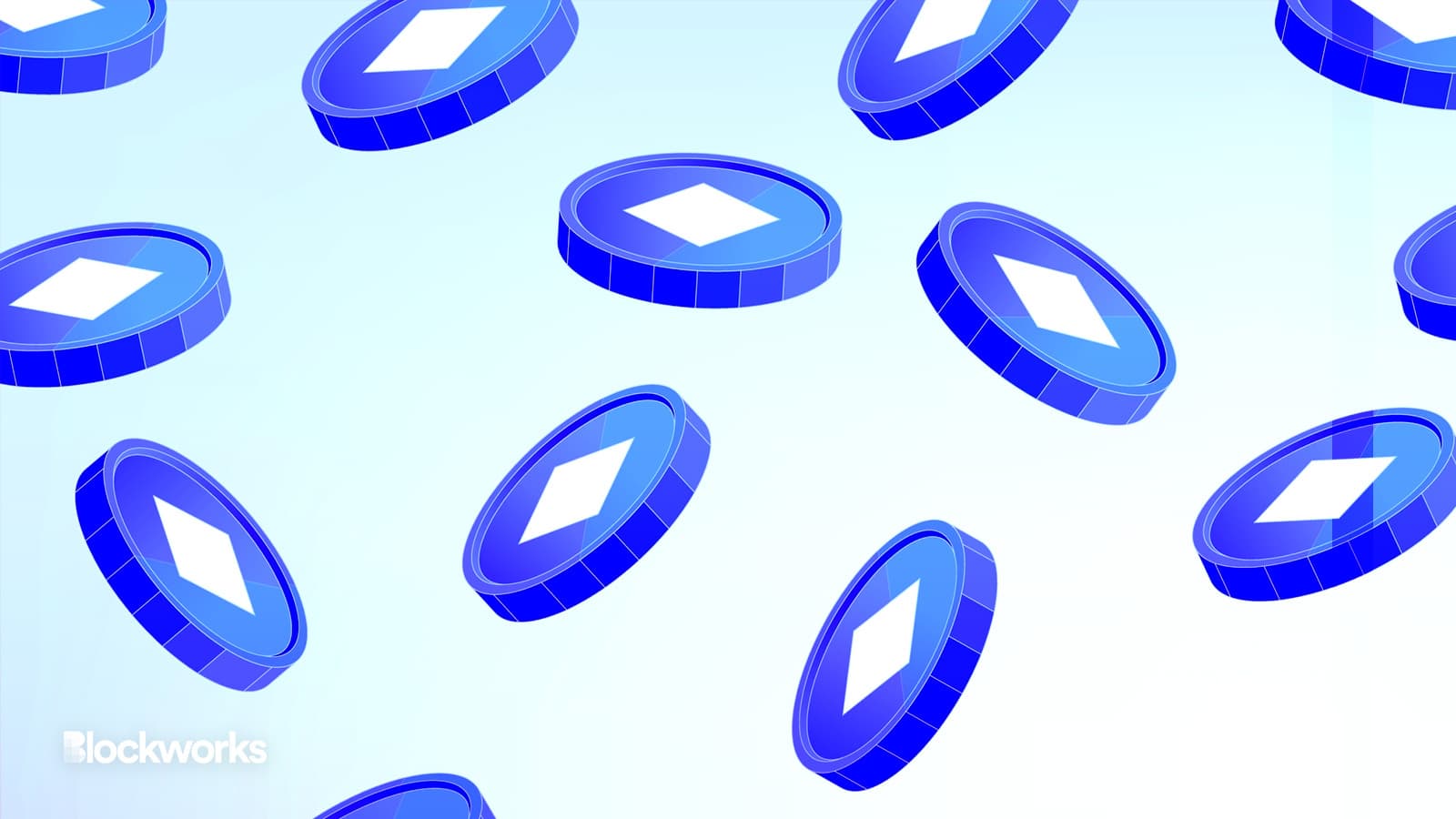 WindAwake/Shutterstock.co modified by Blockworks
Waves founder Sasha Ivanov wants centralized exchanges to disable futures markets for the decentralized blockchain's native token. 
Ivanov took to Twitter to ask several centralized exchanges including Binance, Kraken, OKX and Bybit to disable the feature, which he called "a breeding ground for FUD," crypto slang for fear, uncertainty and doubt. 
The request is strange, said David Tawil, president of crypto hedge fund firm ProChain Capital. 
Ivanov told Blockworks that some of the exchanges have responded and are considering the request. "We hope that they will be responsive, giving up on some short-term profits from fees and instead focusing on long term partnership," he said.
The heavy shorting began in April 2022, fueled by, what Ivanov termed, FTX-connected manipulation. 
"There are several shorter groups on Twitter which have been using the Vires liquidity crunch and USDN depeg to perpetuate FUD and further short WAVES," he added.  
USDN, an algorithmic stablecoin backed by WAVES, has depegged several times throughout the year — on Wednesday, it sat at around $0.50. Ivanov said Tuesday he plans to launch a new stablecoin, although he did not give details about the token's backing or structure. 
Vires is Waves' analog to Aave on Ethereum and compatible chains. The protocol incurred millions of dollars in bad debt in May, following the collapse of Terra's stablecoin UST, which broadly undermined confidence in algorithmic stablecoins.
Bybit issued an investor warning against USDN and its potential to depeg, which has since been removed. Upbit and Bithumb issued similar warnings, citing concerns that WAVES price could become volatile due to USDN depeg. 
"USDN is a separate project built on Waves blockchain that uses WAVES as collateral; it is not intrinsically linked to WAVES token," Waves said in a statement earlier this month. 
"The recent Bybit announcement regarding USDN gave a new impetus to the FUD, despite the fact that USDN has no direct impact on Waves price behavior (there's a relatively small amount of Waves locked in USDN contract and currently Waves is not redeemable from it at all — Bybit consequently removed the warning on WAVES)," Ivanov added. 
WAVES was trading at around $1.50 as of Wednesday morning ET, down about 98% from its all-time high of almost $55 in March 2022. The token is down about 30% over the past month. 
If centralized exchanges do not agree to shut down the WAVES derivatives market, Ivanov said, his company will be fine, but investors will suffer. 
Investors use derivatives for hedging spot WAVES positions, in addition to speculation. In theory, shutting down these traders leaves them without an opportunity to hedge risk. 
"If they do not agree to delist, it would mean that they are putting their short term profits above long term longevity," he said. "Waves will survive this, because there's no fundamental reason for short positions, the network is 100% healthy. Our goal is to protect WAVES holders from unnecessary volatility."
---
Don't miss the next big story – join our free daily newsletter.