A16z Creates NFT Licensing Framework to Standardize Collectors' Rights
Venture capital firm claims NFTs are testing the limits of traditional legal system and proposes a potential solution inspired by Creative Commons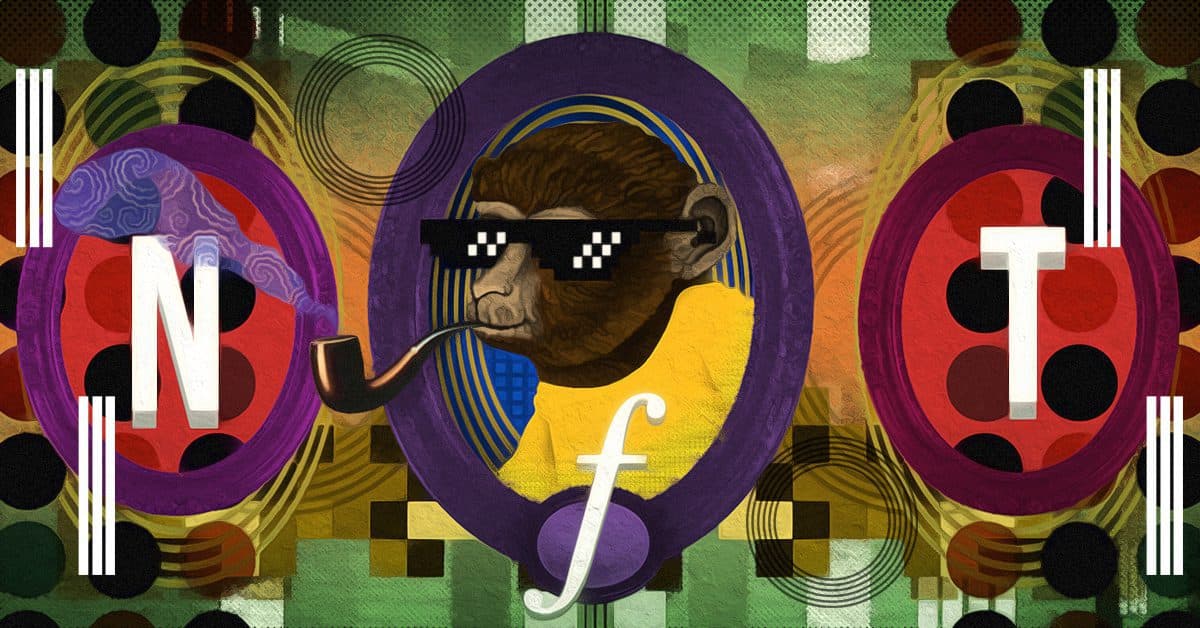 Blockworks exclusive art by Axel Rangel
key takeaways
Licenses provide open source codified versions of intellectual property rights
Murky IP licensing has recently caused confusion regarding rights of NFT buyers
Venture capital firm Andreessen Horowitz' crypto arm, a16z, released six NFT-specific copyright licensing frameworks on Wednesday as part of a free and public set of "Can't Be Evil" Licenses, in the style of Creative Commons.
A blog post from Miles Jennings, general counsel at a16z, and Chris Dixon, a managing partner who founded a16z, stated that the firm is addressing the existing ambiguity and confusion around NFT licensing.
Their aim is to clarify an NFT creator, buyer or seller's rights regarding the artwork of digital assets in order to "democratize access to high quality licenses and encourage standardization across the web3 industry." 
The "Can't Be Evil" set is meant to serve as a template for NFT projects to consider when creating and selling NFTs, according to its Terms and Conditions. 
The slate of open source licenses are based on US law and relate to copyright only, excluding other forms of intellectual property, including personality rights, stated the document. US copyright laws do not automatically grant buyers of both traditional and digital assets the right to reproduce, adapt or publicly display the artwork without a license.
The six options each outline different degrees of freedom intended to help creators protect or release their intellectual property (IP) rights, especially those enabling buyers to modify the artwork or create derivative works.
The Licenses were developed in partnership between a16z Crypto and the law firms Latham & Watkins LLP and DLA Piper LLP. Available on GitHub, NFT projects are able to add a reference to a specific license directly into a smart contract.  
The "Can't Be Evil" title was inspired by Google's "don't be evil" slogan and puts the trust in the code, according to a16z
Creative Commons licenses have lately been put in the spotlight by NFT projects such as Moonbirds, whose founders recently moved to a Creative Commons Zero (CC0) license and rescinded its holders' commercial art rights without warning. 
Yuga Labs-owned CryptoPunks and Meebits have also updated their terms and conditions to allow NFT holders to use the image of their NFT however they want, without permission from Yuga Labs, which legally still owns the rights and title of the art.
NFTs are, at their core, a piece of software code. It is quite common for the actual image or artwork to be stored off-chain on a remote server, while only the metadata is on-chain. 
When an NFT is bought and transferred to a crypto address, the purchaser is only acquiring the metadata associated with the remote image, and not the actual content file. That's why intellectual property rights are a murky subject.
---
Don't miss the next big story – join our free daily newsletter.
Follow Sam Bankman-Fried's trial with the latest news from the courtroom.