AllianceBernstein calls bitcoin a 'safe haven asset,' more attractive than gold
AllianceBernstein is an asset manager with $669 billion in AUM as of September 2023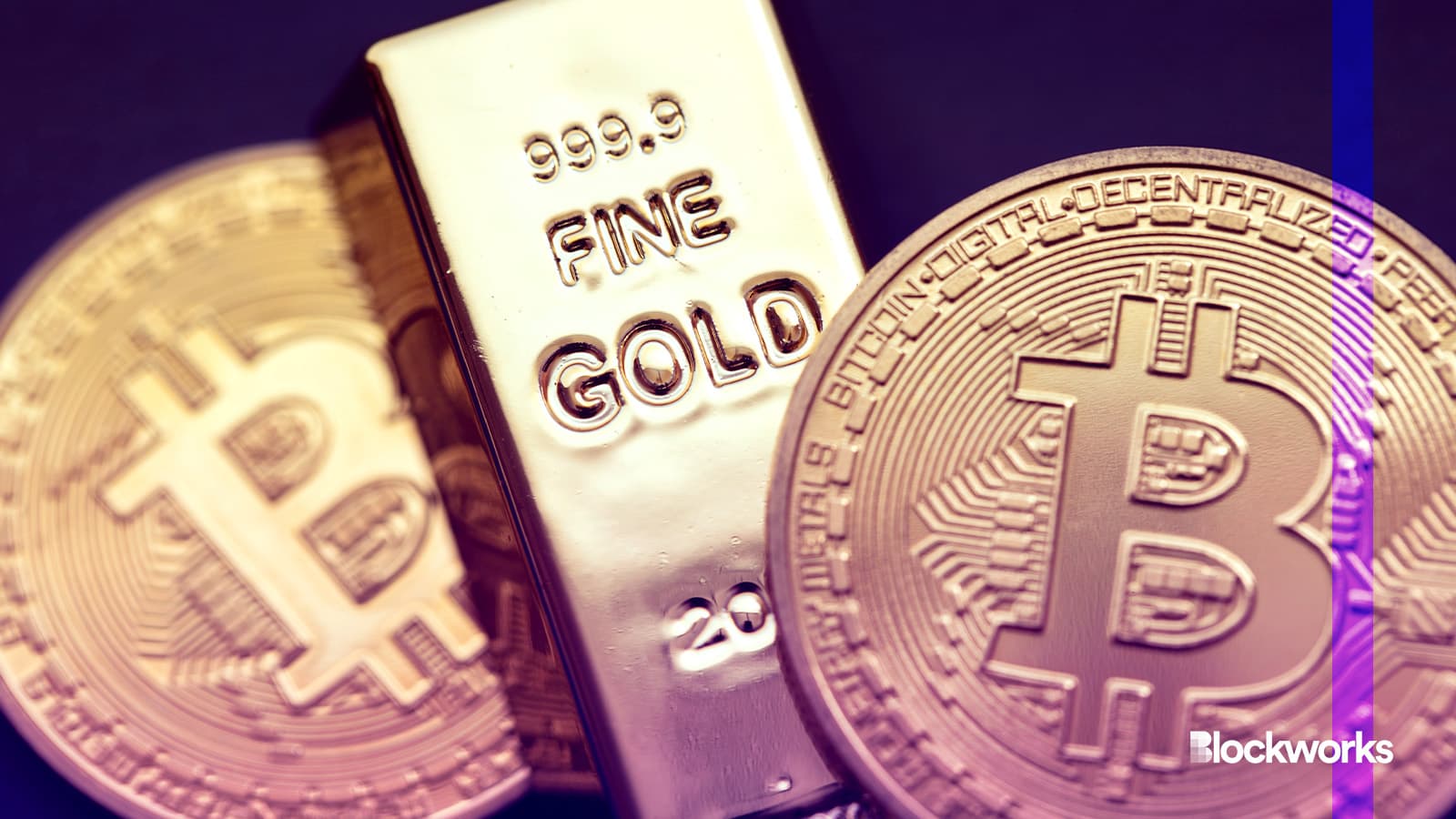 Ink Drop/Shutterstock modified by Blockworks
Asset management firm AllianceBernstein put out a memo last Monday not so subtly hyping bitcoin over gold, calling the cryptocurrency a "safe haven asset."
AllianceBernstein (AB) analysts highlight that aside from Bitcoin's inherent value stemming from its limited supply of 21 million coins — referred to as its "hard money properties" — the asset's returns are undeniable.
"Since its inception, Bitcoin has consistently outperformed gold," AB analysts wrote in the Oct. 16 note. "Over [the] last 3 years, Gold has been flat, while Bitcoin is up 150% (despite the 60% drawdown in 2022)."
And over the last five years, they wrote, bitcoin had five times better returns than gold.  
This note was written prior to the recent multi-day bitcoin rally, which began as early as Sunday night when bitcoin (BTC) was trading at close to $30,000. It then peaked at $35,100 early Tuesday morning, before dipping to just under $34,000 at the time of publication. 
AB analysts also pointed out that bitcoin is such a young asset compared to gold, which had its first ETF tracking the commodity's price in 2004. 
In fact, speculation about a possible ETF is the very thing driving bitcoin's value up at the moment, even though some industry watchers believe this price action is premature since ETF approvals are dependent on the US Securities and Exchange Commission. So far, the SEC has dragged its feet, delaying multiple spot bitcoin ETF applications multiple times throughout 2023. 
According to AB, Bitcoin's main hurdle is its "UX UI" problem. This is an issue the analysts believe can be turned around with the advent of spot bitcoin ETF.
"The inaccessibility of crypto wallets and the treacherous track record of exchanges, has made Bitcoin inaccessible to the mainstream. The Bitcoin ETF would make Bitcoin accessible in broker accounts, well integrated with private banks and wealth managers/advisors," AB analysts wrote. 
Grayscale could win the race to a bitcoin ETF since the SEC has declined to appeal an August ruling siding with Grayscale. The DC Court of Appeals said the SEC blocking the firm's Bitcoin Trust (GBTC) to an ETF was "arbitrary and capricious."
---
Don't miss the next big story – join our free daily newsletter.